The late Queen thought the Duke and Duchess of Sussex's behaviour was "quite mad" and that Harry was "so consumed" by his love for Meghan it was "clouding his judgment", a new royal book has claimed.
Queen Elizabeth II also had the Sandringham library swept for bugs in 2020 ahead of the Megxit crisis summit, such was her concern over the privacy of the crucial meeting with Harry, author Robert Jobson said.
The journalist, in his book Our King serialised in the Daily Mail on Saturday, revealed how the Princess of Wales found conducting a joint walkabout with Harry and Meghan after the Queen's death "almost unbearable".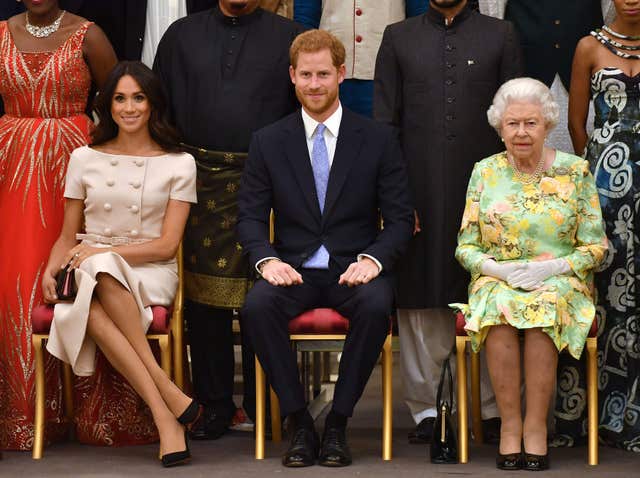 William, Kate, Meghan and Harry greeted well-wishers outside Windsor Castle two days after the monarch's death in September last year.
The rift between Harry and William, and the Sussexes' bombshell Oprah interview with its allegations of racism against an unnamed royal, and accusations the institution failed to help a suicidal Meghan, and that Kate made the duchess cry, left the Windsors in turmoil in the months and years before the Queen's death.
Charles – the then-Prince of Wales – and William decided they could not risk being alone with Harry again in the wake of the Oprah interview in March 2021, Jobson said.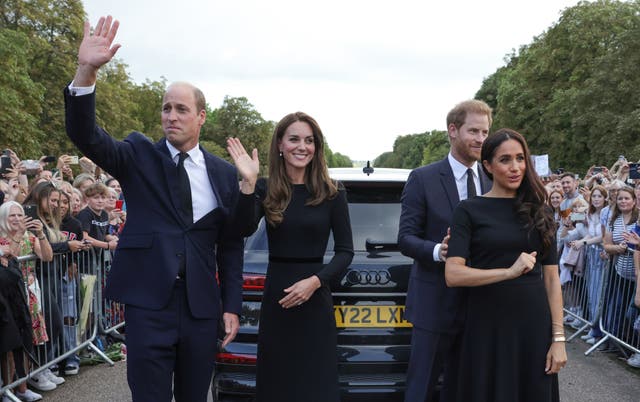 The late Queen, who had a great affection for her grandson Harry, was said to have tired of his outbursts, and wearied of the "volatile exchanges between Harry and his brother, which sometimes took place in her presence", the author said.
Jobson added that, after Harry and Meghan started publicly criticising both the monarchy and members of the family: "The Queen was frankly mystified by the couple's behaviour, describing it as 'quite mad'.
"She came to believe, however, that her grandson was 'so consumed' by his love for his wife that it was 'clouding his judgment'."
In 2020, she had ruled Meghan's attendance at the Sandringham summit via video link "not necessary" as Harry would represent her, amid fears the feed would be recorded or other people would be listening in.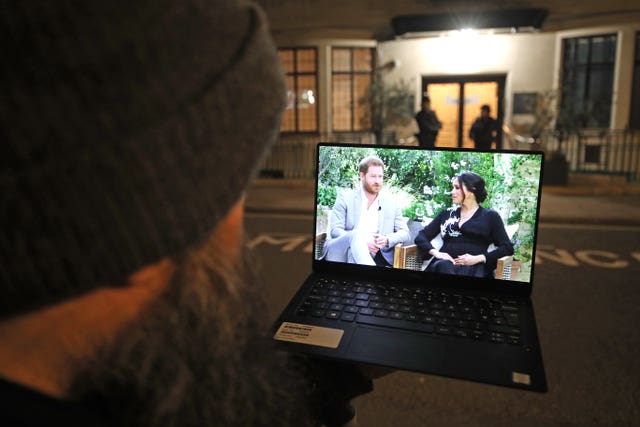 It has yet to be confirmed whether or not the Sussexes will travel from their Californian home to attend the King's coronation next month, even though the save the date RSVP deadline has passed.