The Queen Consort will use an ivory sceptre during the King's coronation following speculation it might be dropped from the ceremony.
Camilla will be crowned when Charles is enthroned as the new monarch during an ancient ceremony featuring deeply symbolic objects representing the royal duties and responsibilities of the sovereign and his wife.
It is understood she will hold a gold sceptre surmounted by a cross and a second staff made of ivory and topped by a dove, during the coronation being staged at Westminster Abbey on May 6.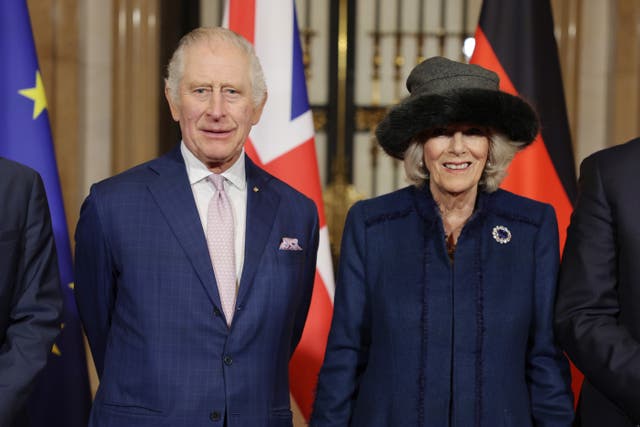 Last August, William hailed a "landmark" illegal wildlife trade sentencing that saw a man jailed for five years for conspiring to traffic millions of dollars worth of rhinoceros horns and elephant ivory.
Britain is at the forefront of global conservation efforts after the Ivory Act 2018 brought in, from June 6 last year, a near-total ban in the dealing of items containing elephant ivory.
The ivory sceptre is part of the crown jewels and regalia held in trust by the monarch for the nation. They form part of the Royal Collection and have traditionally been held at the Tower of London which is managed by Historic Royal Palaces.
Kathryn Jones, senior curator of decorative arts, at the Royal Collection Trust, speaking about previous coronation ceremonies, said: "The Queen is also presented with two sceptres…this is again this symbol of temporal power – so with the cross. And the second sceptre, like the King's sceptre, has the dove on the top, (and is) symbolic of equity and mercy.
The original coronation regalia was destroyed by order of parliament after King Charles I was executed during the Civil War, which briefly led to a republic. It was broken up and melted down into gold coins, with the jewels sold.
The ivory staff which Camilla will use was made in 1685 for Queen Mary of Modena, the wife of James II, who was the first Queen Consort to participate in a coronation ceremony following the restoration of the monarchy in 1660.
A Buckingham Palace spokeswoman said: "As with any historical collection of its size, it is to be expected that the Royal Collection includes items that contain ivory as this reflected the taste at the time."