A late entrant pipped other pups to the finish line as Musselburgh Racecourse held its second annual corgi derby.
More than a dozen Pembroke Welsh corgis dashed down the grassy course, with Rodney nosing ahead of rivals in a photo finish.
However, a nine-year-old corgi thought to be distantly related to one of the late Queen's dogs had a tougher day with a last-placed finish.
The derby was part of the East Lothian racecourse's family-friendly Easter Saturday events, which also included a toddler dash.
Wearing a purple bib, three-and-a-half-year-old Rodney was first to cross the line ahead of 13 other corgis.
Mr Kendall said he had "not at all" believed Rodney would win, adding: "It's just great to participate with all the other corgi owners".
Last year's inaugural corgi derby was held as part of the Queen's Platinum Jubilee celebrations and was won by Georgie Rumbles from Wales, owned by Alison Rumbles, but the dog could not quite pull off the victory in the 2023 event.
Paddy, a dog thought to be distantly related to one of the late Queen's beloved corgis, took part wearing a dark green bib.
The nine-year-old is related to dogs owned by breeder Mary Davies, who supplied the royal household with a corgi stud.
After his last-placed finish, Paddy's owner Claudia Breen, who is also nine, confirmed it would be his final race.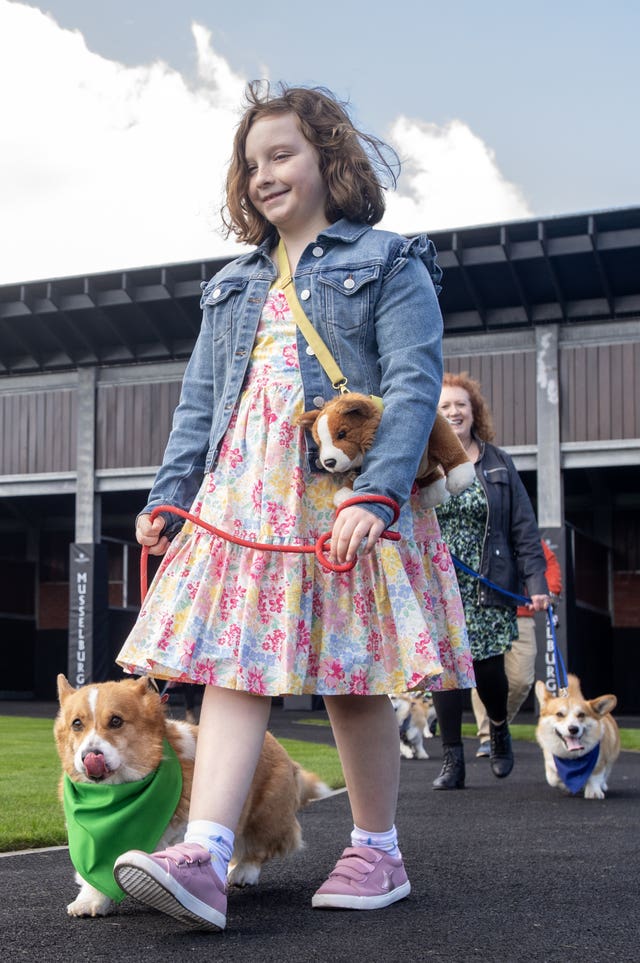 "We have grown up together and will both celebrate our 10th birthday next month."
She added: "Paddy's mother, father, granddad and grandma were all Mary Davies corgis."
Elizabeth II owned more than 30 corgis during her reign and was known for her love of the breed.