A union chief has warned the Education Secretary to heed the "consequences" of failing to reopen negotiations on teachers' pay.
NASUWT general secretary Patrick Roach made a plea to Gillian Keegan in his address at the union's annual conference in Glasgow on Sunday.
He said the Secretary of State needed the "ministerial competence" to address the pay dispute after teachers in England rejected the one-off payment of £1,000 for 2022/23 and an average 4.5% salary increase for 2023/24.
Mr Roach confirmed Ms Keegan had been put on "formal notice" of the union's intention to ballot for strike action.
He told the conference: "I've been clear to the Education Secretary that you started the negotiations, so now you have to see the process through.
"We're saying to Gillian Keegan she cannot leave unfinished the job of settling this dispute. Neither should she abrogate her responsibility to fix the problems created by her predecessors.
"And I also say this to Gillian Keegan: that if you think you can rely on the pay review body in England to do your bidding and recommend yet another below-inflation pay award for our members for September, then you're mistaken.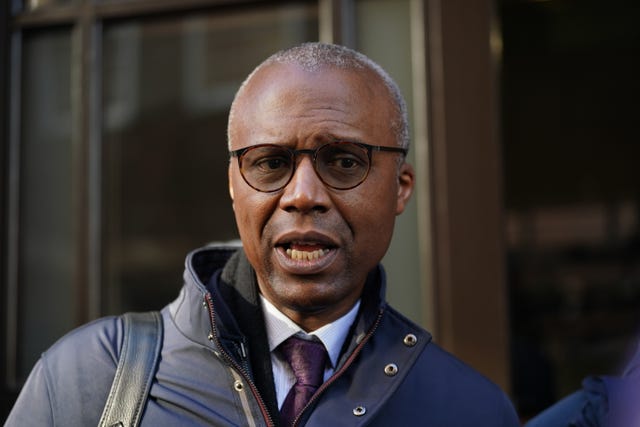 Mr Roach also said: "I'm not necessarily saying that Gillian Keegan has outstayed her welcome but she certainly hasn't yet passed her probation.
"And she won't unless she pulls her finger out and gives teachers a proper pay rise and one that is fully funded."
The NASUWT union is the fourth in the education sector to reject the Westminster pay offer, joining the National Education Union (NEU), the National Association of Head Teachers (NAHT) and the Association of School and College Leaders (ASCL).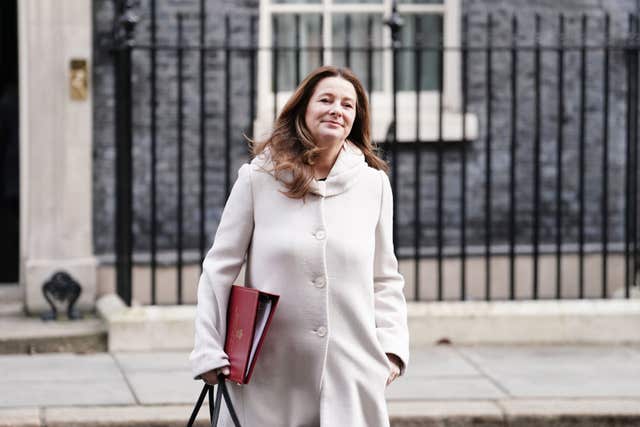 Union chiefs also hit out after the Government said the bulk of the 4.5% increase should come from existing school budgets.
Speaking to journalists after his speech, Mr Roach said Ms Keegan "could be facing industrial action on a pretty significant scale before the end of the academic year".
"That will be regrettable," he said, adding: "But our view is that industrial action is not inevitable."
A Department for Education (DfE) spokeswoman said: "After costing children almost a week of time in the classroom and with exams fast approaching, it is extremely disappointing that unions are re-balloting for more strike action.
"Following a week negotiating in good faith, the Government offered teachers a £1,000 payment on top of this year's pay rise, a commitment to cut workload by five hours per week, and a headline pay increase of 4.5% for next year – above both inflation and average earnings growth.
"The offer was funded, including major new investment of over half-a-billion pounds, and helps tackle issues teachers are facing like workload. NEU, NAHT, ASCL and NASUWT's decisions to reject this offer will simply result in more disruption for children and less money for teachers today."