A harpist is on a mission to break her own Guinness World Record – this time on Mount Kilimanjaro – alongside a woman with cystic fibrosis who hopes to encourage others with the condition to achieve the "impossible".
Siobhan Brady is to travel to Tanzania on July 17 with a team of roughly 19 others, as she attempts to break a Guinness World Record (GWR) for the highest altitude harp performance on Mount Kilimanjaro's summit – a record she previously achieved in 2018 at Singla Pass, India, at more than 16,000ft.
The upcoming challenge was inspired by late fellow musician Desmond Gentle, whom Ms Brady achieved the 2018 GWR with, alongside another British woman called Anna Ray.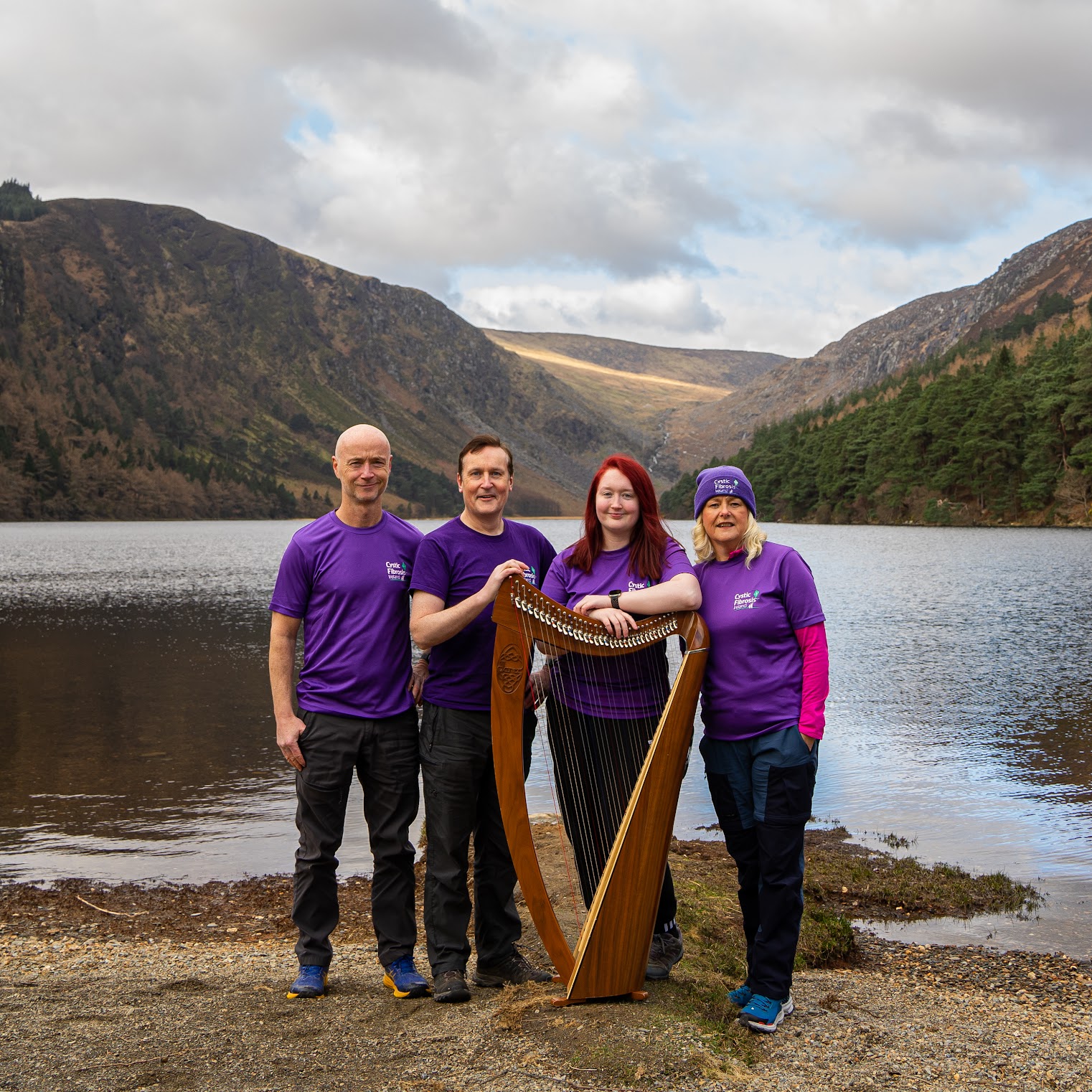 "He had done the deepest concert in a salt mine in Romania and was planning on doing the highest concert with a piano and he wanted me to come with a harp as a back-up because a piano could be easily broken.
"Then 10 days after we came back from India, Desmond died from thrombosis at the age of 69 – but the week before he died, he said he wanted to do this on Kilimanjaro, so we're doing it in his memory."
While on the seven-day hike, two 10kg harps will be carried by team members, in case one gets damaged, and while Ms Brady will be the only performer, the others on the team will be able to get a participation GWR if they reach the top.
Funds for the upcoming challenge are to go to Cystic Fibrosis Ireland and for Caroline Heffernan, a patient advocate at the charity, she wanted to do more than just support the cause through words of appreciation.
Ms Heffernan – who has lived with cystic fibrosis (CF) since the age of 13 – also wanted to encourage younger people with CF to try and achieve the seemingly "impossible".
"My mum and dad were told that I would not live until I was 20 and here I am," she said.
"Even if I have to crawl on all fours, I will do my best to reach the summit of Kilimanjaro, but I know it may not happen.
"I want the younger generation of people with cystic fibrosis to know that – even if you're given a diagnosis or you're given a life expectancy – it's not tattooed on your arm or anywhere else on your body.
"It's okay to try and go out and achieve the 'impossible' and have the gumption to stand up and say, let's have a go."
Ms Heffernan said training can sometimes be reminiscent to the movie Groundhog Day.
"I can train really well and then get a setback and have to try again, so it's a bit like the movie Groundhog Day."
When asked if they have trained using harps, Ms Heffernan quipped: "We have both said from the very beginning that we are not carrying any harps.
"I'm carrying my backpack and after that we'll see how high we can go."
Ms Brady added: "We have a fake harp, which some team members bring up a lot of the time.
"We've brought the harp up Carrauntoohil, the highest mountain in Ireland."
Ed Sheeran's song Little Bird is to be played by Ms Brady when the team reach the summit – a song and artist close to a woman who died from cystic fibrosis in 2014 called Triona Priestley.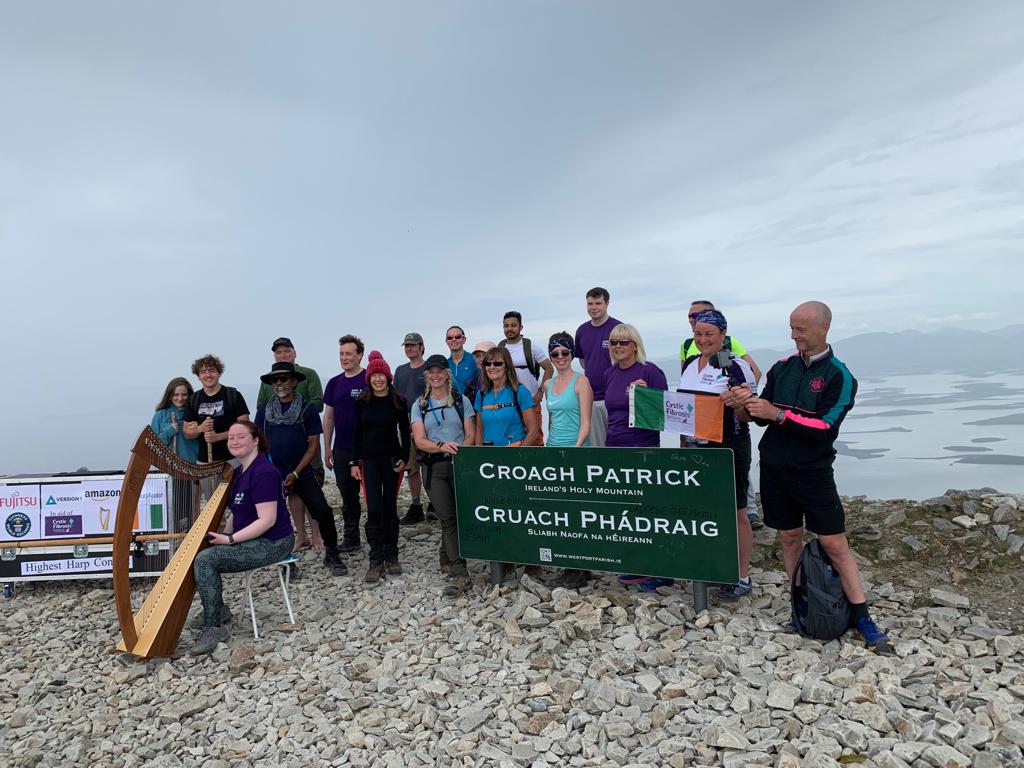 "Triona's friends were all texting and trying to get the attention of Ed Sheeran when she was in hospital and the phone rang and Colm (Triona's brother) answered it.
"It was Ed and he sang Little Bird which was her favourite song and after the song was finished, the doctor put the stethoscope to her chest and said she's passed."
Ms Heffernan said it was important for Ms Priestley's memory to also be honoured as part of the climb as she always wanted CF to stand for "cure found".
Ms Heffernan has been granted permission by the President of Ireland, Michael D Higgins, to recite his poem The Prophets Are Weeping at the summit, something Mr Gentle did in 2018.
Pascale Harvie, president and general manager at JustGiving, said: "This challenge reflects on every level the difficulties that people with cystic fibrosis face every day.
"I'm in awe of Siobhan, Caroline and their team's commitment to raise vital funds for Cystic Fibrosis Ireland. They are an inspiration to us all."
The challenge is part of the charity's 65 Roses Day campaign, which takes place on April 14, and encourages people to do something involving the number 65, whether it be eating 65 Easter eggs or walking 65 steps.
65 roses comes from the way children often pronounce cystic fibrosis.
The fundraising link can be found here: https://www.justgiving.com/fundraising/Highest-Harp