The warm spell will come to an abrupt end on Easter Monday and gales could follow in some places later next week, the Met Office has said.
Britons have flocked to parks, beaches and beauty spots over the Easter weekend to soak up the sunshine but the coming week will see wind and rain return.
Temperatures on Easter Sunday had been expected to top this year's record of 17.8C but instead fell just half a degree short.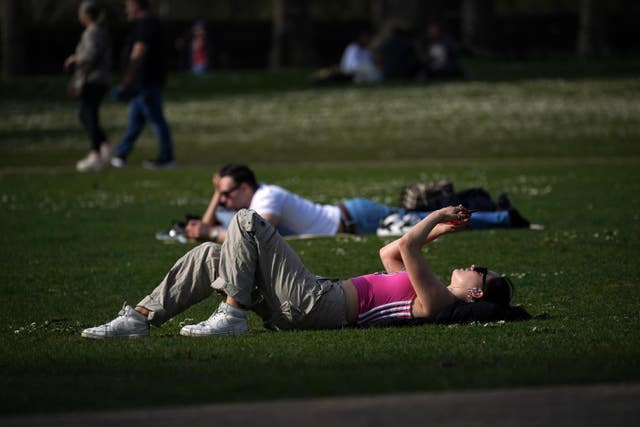 Despite this the UK was still hotter than Rome, where temperatures reached 16C, for a second day in a row.
A band of rain drifting across the Irish Sea is expected to bring blustery showers to the west coast on Sunday evening and much of the UK on Monday, with a risk of hail and thunderstorms in places.
However wet weather is likely to be interrupted by sunny spells for many.
Temperatures are unlikely to climb above 15C on Monday and will be even cooler on Tuesday and Wednesday when they are not set to top 13C.
A yellow warning for wind has been put in place from 3pm on Tuesday until 6am on Wednesday across the South West, Wales, the Lake District, the east coast of Northern Ireland and Dumfries and Galloway in Scotland. 
Gusts could exceed 60mph.
The warning will remain in place in the South West and parts of South Wales until midnight on Wednesday.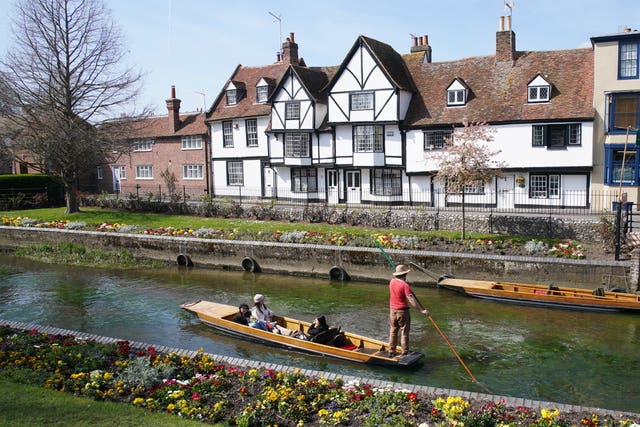 "Today for most of us it has been quite a dry and bright day with sunny spells. It will generally feel cooler tomorrow.
"We do have a system out to the west bringing spells of wet weather which are currently in Northern Ireland and are just about to creep into the Western Isles.
"As that starts to move through cloud will thicken up from the west and that will spread eastwards.
"On Monday morning most of the rain will be across the South and South East and behind it there are going to be sunny spells and blustery showers.
"On Tuesday we do have quite a deep area of low pressure moving in bringing further rain in from the South West. We could see some heavy downpours.
"It will remain fairly unsettled later in the week but on Thursday it looks like the winds will begin to de-escalate."