Gardai have inspected a possible helicopter landing zone at a Co Louth GAA club as part of final preparations for a visit to the island of Ireland by US President Joe Biden this week.
Mr Biden will undertake several engagements north and south of the border as part of the visit to coincide with the 25th anniversary of the Good Friday Agreement.
The president will begin his trip in Northern Ireland on Tuesday and is then expected to visit Carlingford and Dundalk in Co Louth on Wednesday before arriving in Dublin.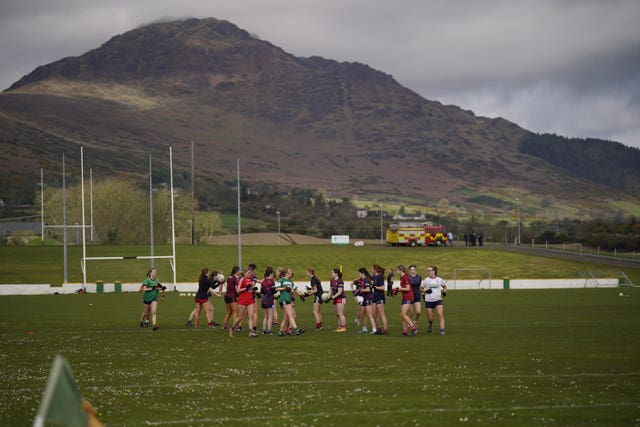 On the Dublin leg of the journey, Mr Biden will address Irish parliamentarians and meet Irish premier Leo Varadkar and Irish president Michael D Higgins.
It has been announced that Dublin's Phoenix Park will be closed for 24 hours from 5pm on Wednesday to facilitate the visit of Mr Biden.
The Office of Public Works said it made the decision following a request to close the park from An Garda Siochana.
All gates, including pedestrian gates, will be closed during this 24-hour period.
The end of the trip will include a public speech by the US President in Co Mayo, outside St Muredach's Cathedral in Ballina, on Friday evening.