Gales of up to 60mph and heavy downpours are due to hit western parts of the UK from Tuesday, forecasters have warned.
The Met Office has issued a yellow warning for wind covering the west coast and Northern Ireland for 12 hours from 3pm on Tuesday.
A second identical warning is in place for south-west England and south Wales throughout Wednesday.
Temperatures are predicted to range from around 11C (51.8F) in northern Scotland to 16C (60.8F) in the south of England during this period.
The Environment Agency has issued seven "flood alerts" for scattered areas in southern England where flooding is "possible".
Met Office deputy chief meteorologist Steven Keates said the worst of the wind and rain is expected on Tuesday afternoon and Wednesday.
He said: "There's a distinct possibility of some disruptive wind for parts of the UK, especially in southern and western areas, as well as potential for heavy rainfall and even some snow, though the latter probably confined to high ground in the north.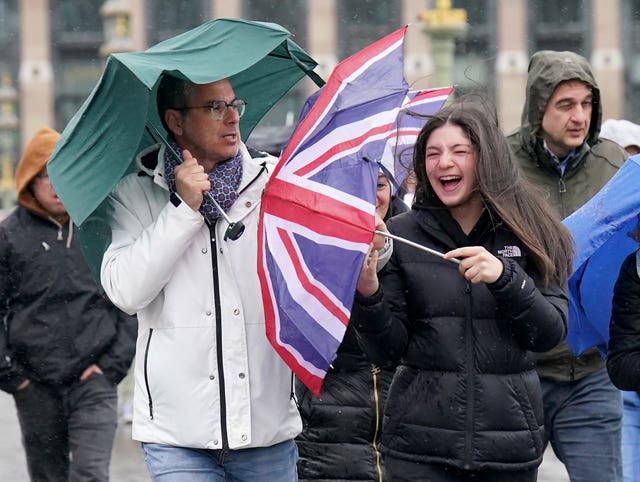 This comes after temperatures dropped on Monday, following a balmy Easter Bank Holiday when the UK was hotter than Rome.
A high of 17.3C (63.14F) was recorded in Chertsey, Surrey – only slightly cooler than the hottest temperature of the year of 17.8C (64.04F), recorded in Santon Downham, Suffolk, on March 30.