The Confederation of British Industry has sacked boss Tony Danker and suspended three other employees after a series of misconduct allegations rocked the powerful trade body.
The board of the business group, which claims to represent 190,000 companies across the UK, said that Mr Danker's conduct "fell short" of what was expected of him.
The group admitted there had been "serious failings" in how it acted as an organisation and promised to do better.
The CBI suspended three other unnamed members of staff.
Last week, the Guardian newspaper said that it had been approached by more than a dozen women who claimed to be victims of various forms of sexual misconduct, including one who said she was raped at a staff party.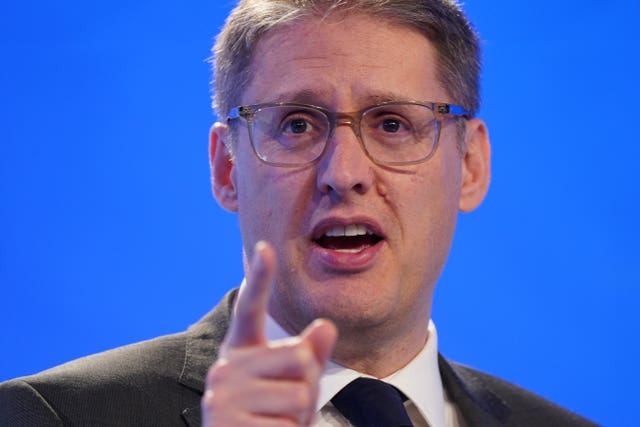 She considered the contact to be sexual harassment, the Guardian reported at the time.
The group launched an investigation into his behaviour and he agreed to step down in the meantime. The first part of this investigation by an outside law firm has been completed, the CBI said.
"Tony Danker is dismissed with immediate effect following the independent investigation into specific complaints of workplace misconduct against him," it said.
"The board wishes to make clear he is not the subject of any of the more recent allegations in The Guardian but has determined that his own conduct fell short of that expected of the director-general."
The board appointed former chief economist Rain Newton-Smith to take the top job from Mr Danker. She left the organisation just last month to join Barclays.
The CBI said: "The allegations that have been made over recent weeks about the CBI have been devastating.
"While investigations continue into a number of these, it is already clear to all of us that there have been serious failings in how we have acted as an organisation. We must do better, and we must be better.
The CBI said that the outside law firm would continue its investigation and the business group would cooperate fully if the police launch any investigations.
The group will also launch a root-and-branch review of its culture, governance and processes, and create a new position of chief people officer.
"We wish to thank all those who have had the courage to speak out, through internal or external channels, and encourage them to keep doing so," it added.
Following her appointment, Ms Newton-Smith said: "It's a huge privilege to be asked to return to the CBI to serve as its director-general.
"I passionately believe in the power of business to transform our society. I want the CBI to be an organisation of which we can all be proud.
"I am grateful and determined to lead the team through this challenging time. I look forward to working with the team, our members and stakeholders as we work together to achieve sustainable growth."