The Government has ruled out raising the minimum age for the sale of cigarettes from 18 as part of efforts to make the nation smoke-free.
Health minister Neil O'Brien said policy will focus on "helping people to quit" rather than imposing bans, despite pressure from campaigners and MPs.
Mr O'Brien set out a package of measures aimed at driving smoking rates down below 5% by 2030 during a Q&A event at conservative think-tank Policy Exchange on Tuesday.
Campaigners at the event welcomed the announcement as "a step in the right direction" but told the minister it is "nowhere near" sufficient and called for tougher action to be taken.
Audience member Shaun Walsh, head of public affairs at Cancer Research UK, highlighted a recent poll in The Times newspaper suggesting strong public support for raising the minimum age for the sale of cigarettes.
"We think that's too big a departure from the policy we've been involved in for many decades which is of helping people to quit rather than banning adults from buying cigarettes," the minister replied.
"So that's not something we're going to pursue – instead we want to major on measures to help people quit smoking rather than do that."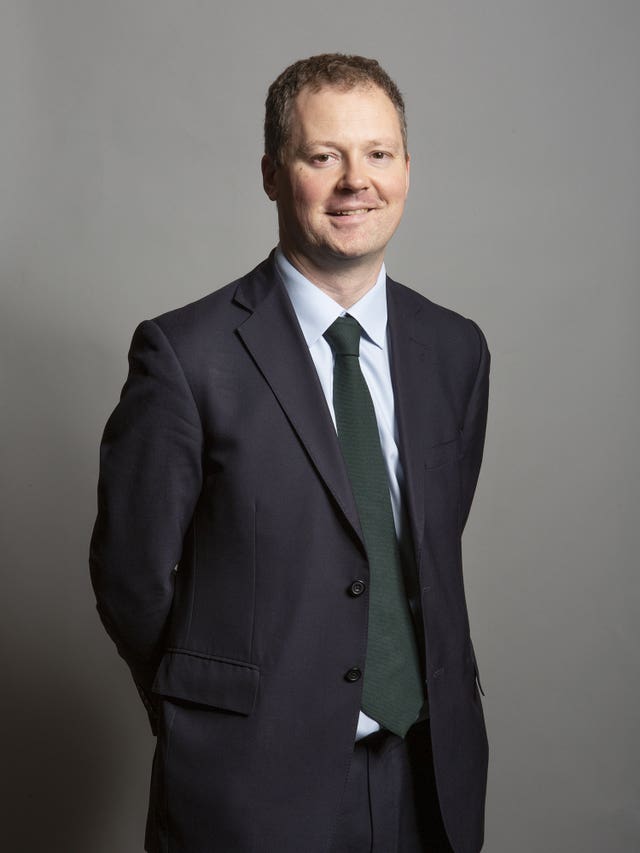 It comes after Labour suggested the sale of cigarettes could be phased out under opposition proposals to improve public health and ease the pressure on the NHS.
Shadow health secretary Wes Streeting said the party will consult on a raft of measures, including a New Zealand-style gradual ban on tobacco.
New Zealand is planning to impose a steadily rising smoking age to prevent tobacco being sold to anyone born on or after January 1 2009.
Last year, a major review led by Dr Javed Khan backed a similar approach in England of "increasing the age of sale from 18, by one year, every year until no-one can buy a tobacco product in this country".
MPs in the all-party parliamentary group on smoking and health have also previously recommended hiking the age of sale to 21.
Mr O'Brien said he believed the measures announced on Wednesday would have a "substantive impact" but "never say these are the final measures we'll take".
Deborah Arnott, chief executive of the Action on Smoking and Health campaign, said: "Vapes increase smokers' chances of successfully quitting, as do vouchers for pregnant smokers, so these are welcome steps in the right direction, but they are nowhere near sufficient."
Experts widely expect the pledge to get the nation smoke-free by 2030, equating to getting smoking rates to less than 5%, will be missed without further action.
Under the Government's new plans, vape starter kits will be offered to almost one in five of all smokers in England in a "swap to stop" scheme, described by ministers as a world first.
Pregnant women will also be offered up to £400 to stop smoking and a consultation will be launched on introducing mandatory advice on quitting smoking to be placed in cigarette packs.
Funding for the stop to swap scheme – estimated by officials to cost around £45 million over two years – will come from the Department of Health and Social Care's budget.
Officials say 9% of women still smoke during pregnancy in England and hope a financial incentive alongside behavioural support will get all of them to stop by the end of the year.
While the details are yet to be determined, officials expect vouchers will be available throughout pregnancy and could total up to £400 if they complete the scheme.
Simon Clark, director of the smokers' rights group Forest, said: "Education is always better than coercion so we're pleased the Government appears to favour the carrot not the stick approach to smoking cessation.
"Vaping is a significantly less harmful alternative to smoking so it makes sense to encourage smokers to switch to e-cigarettes.
"If, however, adult smokers still prefer to smoke tobacco, Government must respect that choice."
Alice Wiseman, Association of Directors of Public Health (ADPH) board member and policy lead for addiction, said: "While we welcome this renewed commitment from the Government on tobacco control, the measures outlined today fall short of what is needed to achieve the ambition of Smokefree 2030."
She added: "Nine months ago, the Khan Review set out a clear pathway for the Government to follow which had widespread support from the public health community.
"While some measures are now being implemented, too many – such as the recommended raise to the age of sale – have been overlooked and with less than seven years to go, we are in serious danger of missing the 2030 target."
Sarah MacFadyen, from charity Asthma + Lung UK, said "vaping isn't going to work for everyone", and that smokers need "stop-smoking services offering personalised support, funded properly through a tobacco industry levy".