The SNP is "working very hard" to get new auditors in place, party leader and Scottish First Minister Humza Yousaf said – as he revealed the accountancy firm that had been doing the job had resigned "round about October" of last year.
It emerged last week that accountancy firm Johnston Carmichael was no longer handling the SNP accounts – with this coming just days after former party chief executive Peter Murrell was arrested and questioned by police probing the party's finances.
However, Mr Yousaf insisted he did not think that Mr Murrell, who is also Nicola Sturgeon's husband, should have his membership suspended while the Police Scotland investigation continues.
Mr Murrell was later released without charge "pending further investigation", the force said.
Mr Yousaf, who only became SNP leader just over two weeks ago, was pressed on whether Mr Murrell should have his membership suspended while the probe is continuing.
The First Minister said while it was "undoubtedly serious" that the former chief executive had been interviewed under caution, he did not think he should be suspended from the party.
"I tend to work on the premise that somebody is innocent until proven guilty," Mr Yousaf stated.
SNP MP Joanna Cherry said the decision was "remarkable".
She said on Twitter: "Of course Murrell is innocent until proven guilty but the decision not to suspend his party membership given the whole circumstances is remarkable."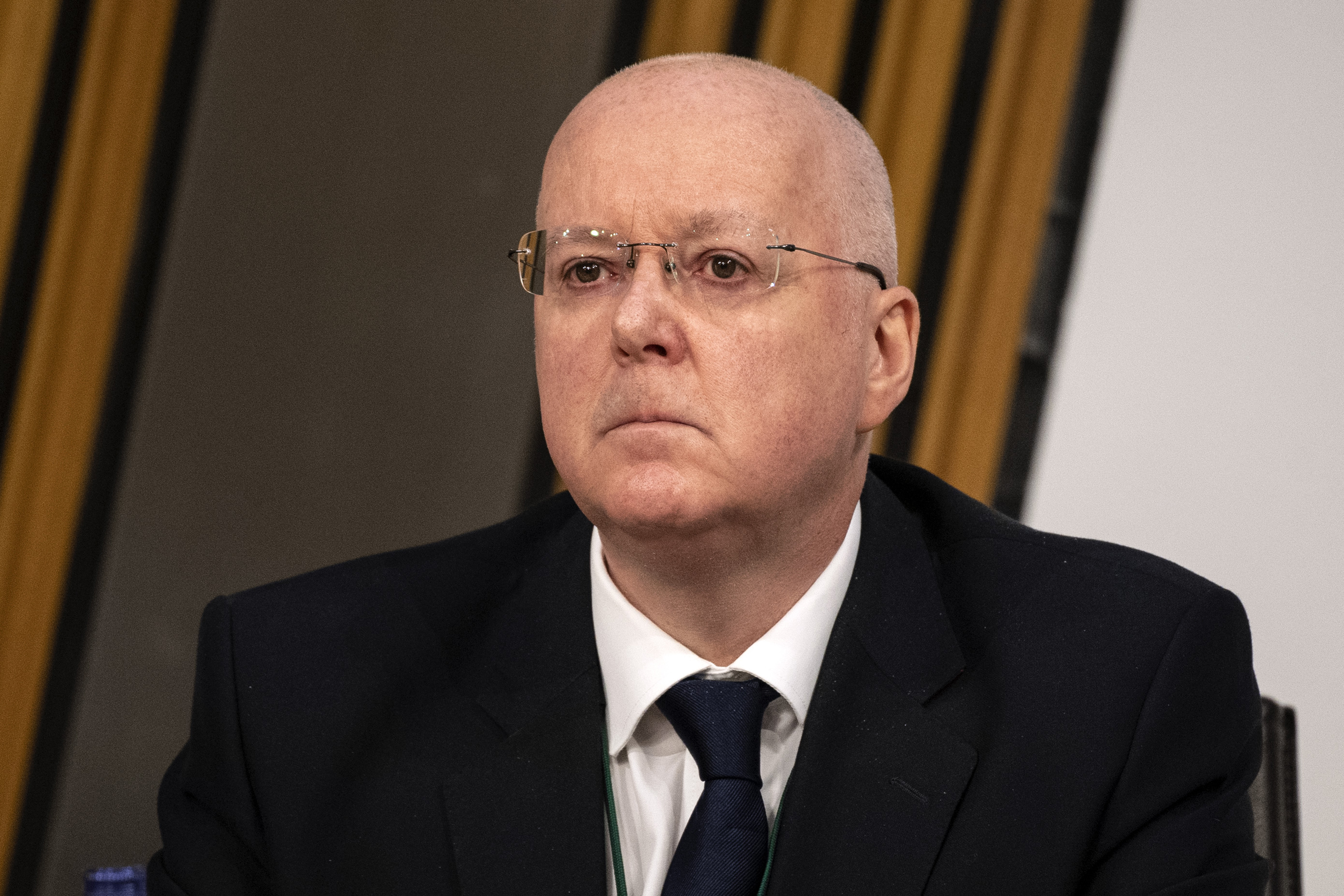 He stated: "It's a challenge. There's no getting away from it, it is difficult.
"It has got the potential to damage the party, we know that."
But he insisted the SNP was still in a "position of strength", saying it was "the largest political party in Scotland by quite some distance".
Mr Yousaf also said the party had the opportunity to rebuild under his leadership and with a new chief executive, with the First Minister saying: "I think there's an opportunity to refresh to rebuild, and we've got to do that."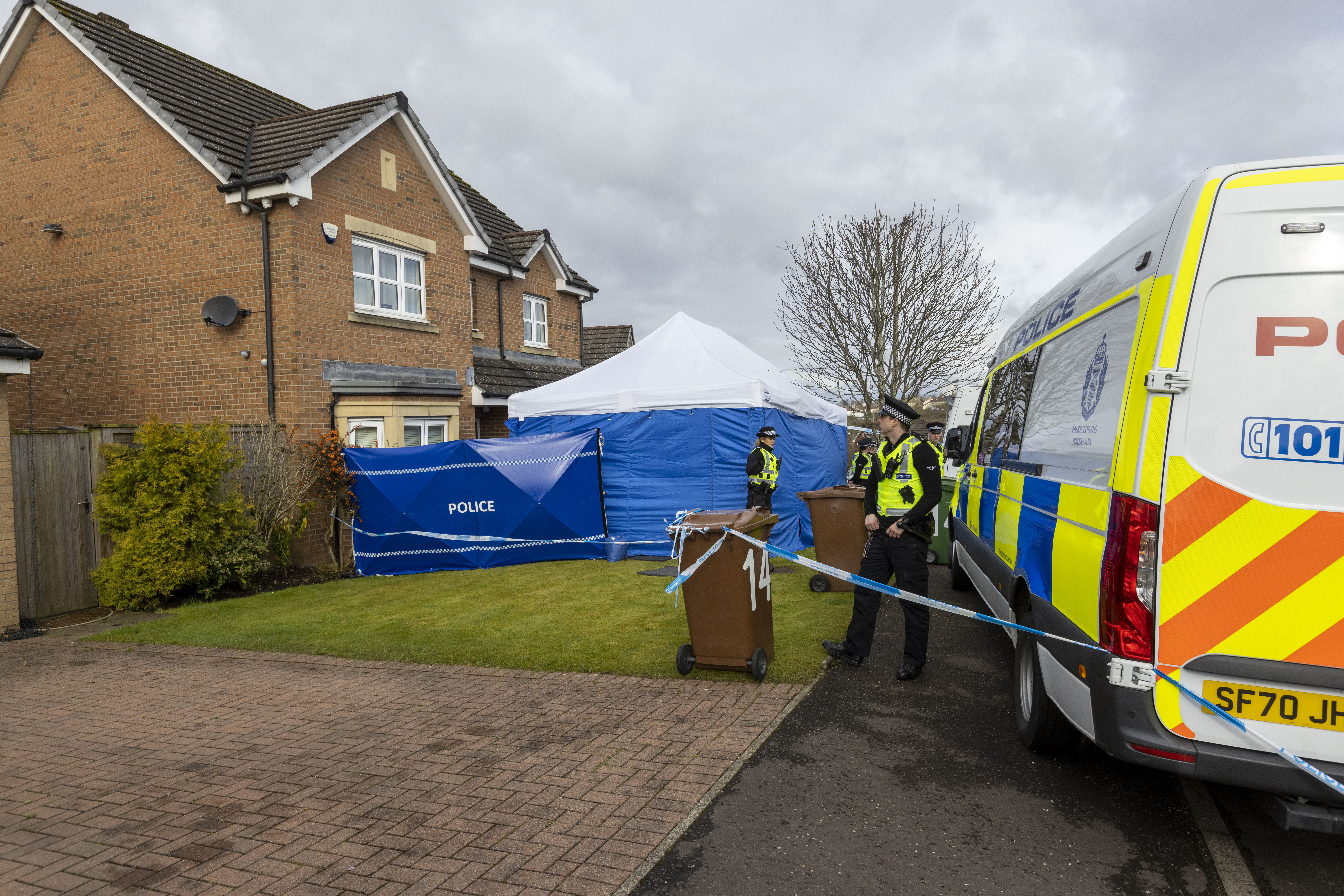 Mr Yousaf said the party was "quickly looking to secure another auditor", adding: "We're working very hard to do that."
He added the SNP was still hoping to have its accounts prepared in time for these to be submitted to watchdogs at the Electoral Commission in July, although he accepted this was "problematic".
He stated: "We're going to try to work to the premise that we can get them ready by July. It will be a challenging task."
He made clear he could not "comment on what was done prior to me becoming a leader of the SNP" but said, since taking over the job, he had asked the party's ruling National Executive Committee (NEC) to carry out a review into governance and transparency.
The Conservatives said the SNP's lack of auditors for a period of months meant "questions for Nicola Sturgeon and Humza Yousaf to answer are growing".
Tory leader Douglas Ross tweeted: "The SNP have been without auditors for more than six months while the police investigate serious allegations about £600k of funds.
"The questions for Nicola Sturgeon and Humza Yousaf to answer are growing."
Scottish Conservative chairman Craig Hoy added: "The stench surrounding the SNP's finances becomes more toxic by the day.
"It is an extraordinary revelation that the SNP's auditors resigned as far back as October, when senior figures have spent months maintaining that there were no questions over the party's finances.
"The fact that they have apparently not yet found replacements makes this business even murkier.
"Without hampering the police investigation, it's long past time for the SNP to drop their addiction to secrecy and give a full account of what has been going on in the management of their party."
Liberal Democrat Scottish affairs spokeswoman Christine Jardine said: "I am deeply concerned that while the First Minister is consumed by the drama inside his own party, no-one is getting on with running the country.
"A record number of Scots are on a waiting list. I suspect they don't care whether Peter Murrell has resigned, quit or not, but they would like ministers to get on with fixing things."