Adverts for Etihad have been banned for making exaggerated claims about the airline's efforts to achieve "sustainable aviation".
The two Facebook ads, seen in October, said the airline understood "the impact flying has on the environment" and that it was taking a "louder, bolder approach to sustainable aviation".
The videos included images of an Etihad Guest Miles card with a plant coming out of it and claims it was cutting back on single-use plastic while flying modern and efficient planes.
The Advertising Standards Authority (ASA) investigated whether the ads were misleading for exaggerating the environmental benefits of flying with Etihad.
The airline said it had received a number of awards which were evidence of their "louder, bolder approach to sustainable aviation".
The ASA said initiatives such as reducing single-use plastics and using more efficient aircraft were not enough to substantiate the "sustainable aviation" claim.
It said: "We acknowledged Etihad's comments about the use of modern aircraft and flight practices to reduce emissions.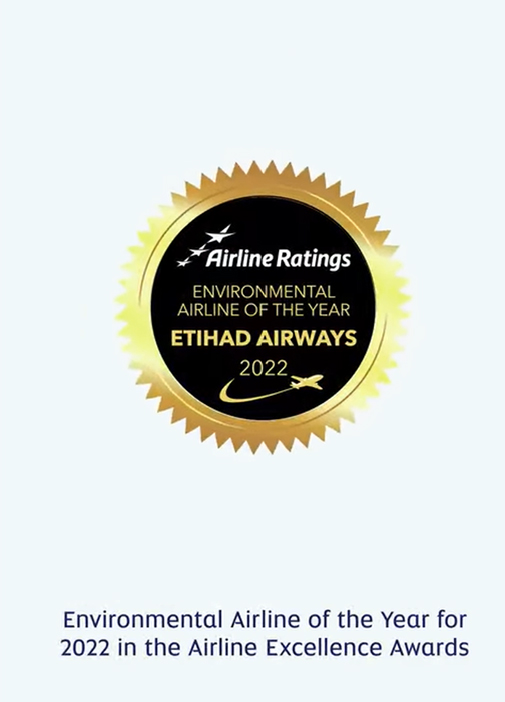 "While we noted steps were being taken by Etihad to reduce the environmental impact of its service, we understood that there were currently no initiatives or commercially viable technologies in operation within the aviation industry which would adequately substantiate an absolute green claim such as 'sustainable aviation' as we considered consumers would interpret it in this context.
"We concluded, therefore, that the claim exaggerated the impact that flying with Etihad would have on the environment and the ads breached the code."
Etihad said in a statement: "Etihad Airways is disappointed by the ASA's decision in relation to its advertising on Facebook in October 2022.
"Sustainability is a key priority for Etihad, which runs a comprehensive research and development programme to address aviation decarbonisation, working to reduce the impact of aviation on the environment by investing billions into its fleet of modern, fuel-efficient aircraft, research into sustainable aviation fuels, as well as carbon offsetting and reforestation through the Etihad Mangroves.
"Etihad is proud to have been awarded Environmental Airline of the Year for 2022 in the Airline Excellence Awards, in recognition of the steps it has already taken.
"The airline will continue to take bold and innovative steps including partnering with aircraft and engine manufacturers, sustainable fuel suppliers, academia and innovators to make flying more sustainable than it would be without such steps."