Four devices discovered inside a cemetery in Londonderry where a republican commemoration was staged on Easter Monday were viable pipe bombs, police have said.
A senior officer has said he believes the explosive devices left in the City Cemetery are attributable to the New IRA.
A major security operation took place at the cemetery on Tuesday after the suspicious devices were discovered, leading to the facility being closed to visitors.
It followed a republican parade in the city on Monday.
Chief Superintendent Nigel Goddard confirmed that the devices discovered on Tuesday were viable.
He said: "These actions have seen the exploitation of young people in the illegal parade, with a complete disregard for public safety. 
"We believe these would have been used to attack police, and cause injury to our officers.
"Our colleagues from Terrorism Investigation Unit are continuing with their inquiries into this.
"At this time, the main line of inquiry is these pipe bombs are attributable to the New IRA.
"We urge anyone with information that may assist the investigation to call police or contact Crimestoppers, which can be done anonymously."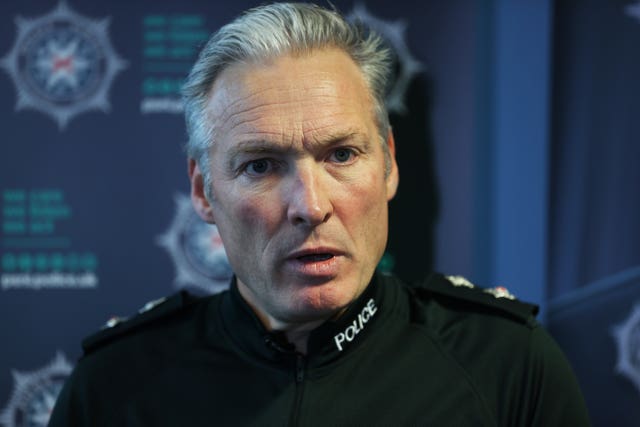 During Monday's illegal parade which started in the Central Drive area, a number of masked men in paramilitary-style dress formed a colour party carrying the Irish flag and a host of republican flags.
As the parade progressed towards the City Cemetery, the police Land Rover came under attack, with masked youths throwing petrol bombs and firing fireworks before it drove off in flames.
Police have previously said they believe the New IRA carried out the shooting which seriously injured Detective Chief Inspector John Caldwell earlier this year.