US President Joe Biden has arrived in Dublin on Air Force One ahead of meetings with high-ranking Irish politicians and visits to his ancestral homelands.
Mr Biden crossed the border from Northern Ireland on Wednesday and he was greeted on the tarmac at Dublin Airport by Taoiseach Leo Varadkar.
The US President was also met by pouring rain and cold winds, with staff holding umbrellas for Mr Biden as he shook hands with Mr Varadkar.
His arrival in the Republic came followed his meeting with UK Prime Minister Rishi Sunak in Belfast, where the pair spoke about the "incredible economic opportunities" for Northern Ireland.
The Prime Minister described the UK's relationship with the US as being "in great shape", describing them as "very close partners and allies".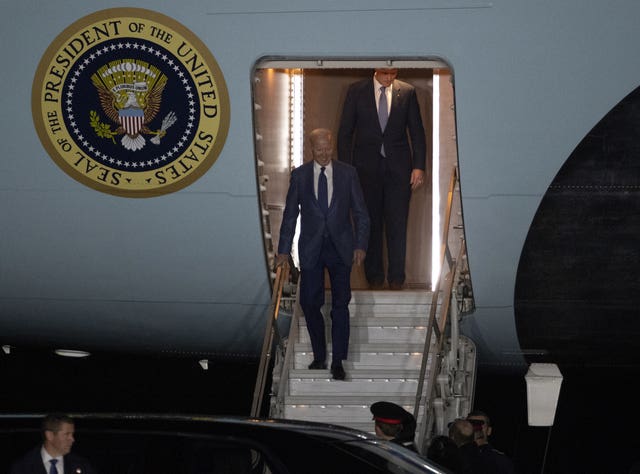 The Republic of Ireland leg of the President's four-day tour of the island will see him travel to the Irish capital, Co Louth and Co Mayo.
Mr Biden became the sixth person to travel through Dublin Airport while serving as US President, following Barack Obama's visit to the country in May 2011.
Ireland's Ambassador to the US Geraldine Byrne Nason was also among the politicians and officials to greet the President, alongside her US counterpart Claire D Cronin and her husband Ray.
During his stay in the Republic of Ireland, the President will tour Carlingford Castle in Co Louth – an area Mr Biden has traced his ancestral roots to.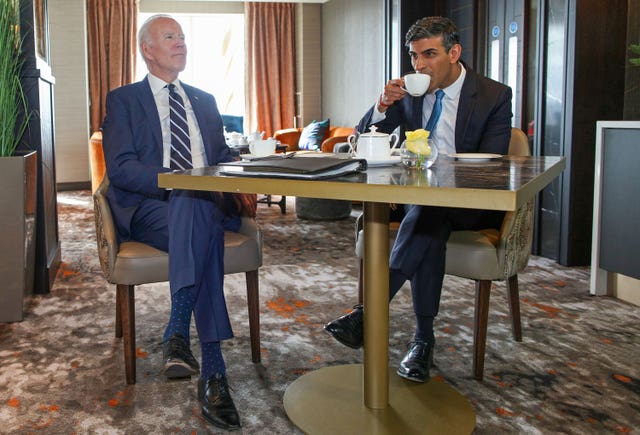 He is also expected to deliver a number of speeches over the course of his three days in the country, – including in Dublin, at St Muredach's Cathedral in Ballina and to the Irish Parliament.
Mr Biden is due to meet Irish President Michael D Higgins on Thursday, followed by a further meeting with Taoiseach Leo Varadkar, whom he recently hosted for St Patrick's Day.
The White House said Mr Biden will take part in a tree-planting ceremony and the ringing of the Peace Bell at the President's official residence, Aras an Uachtarain.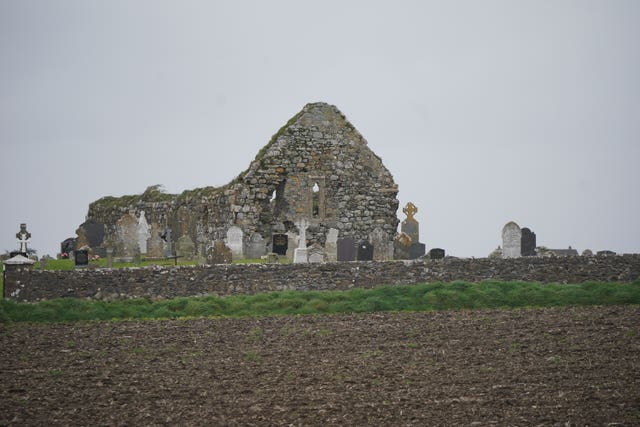 He will tour the Sanctuary of Our Lady of Knock and visit the North Mayo Heritage and Genealogical Centre's family history research unit.
Earlier on Wednesday, the White House denied Mr Biden was "anti-British", with Amanda Sloat, senior director for Europe at the US National Security Council, saying: "It's simply untrue.
"The fact that the President is going to be engaging for the third time in three months, and then again next month and then again in June, with the Prime Minister of the UK shows how close our co-operation is with the UK," she added.