Tesco has slashed the price of its milk for the first time since May 2020 after "price deflation across the market".
The UK's largest supermarket chain said it would cut the price of its four-pint bottle from £1.65 to £1.55 from Wednesday.
Tesco is also dropping the price of a pint of milk from 95p to 90p, and two pints from £1.30 to £1.25.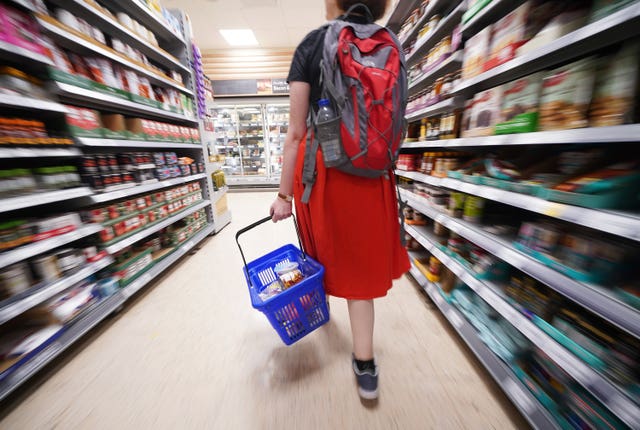 Tesco UK chief executive Jason Tarry said the move "will not affect" the price it pays its nearly 500 dairy farmers.
It comes as Tesco is set to update investors and analysts over its financial performance for the year to February in an update on Thursday, when it is expected to reveal a dip in profits for the past year as it grappled with rampant food and drink inflation.
A consensus of analysts has said Tesco is due to reveal a strong rise in sales but lower profits due to the challenging backdrop for costs.
Food and non-alcoholic drinks prices rose by 18% year on year in February, according to the Office for National Statistics (ONS).
UK Consumer Price Index (CPI) inflation saw a shock increase to 10.4% in February due to increased pressure on food prices, which worsened as a result of recent fruit and vegetable shortages.
The price of basic groceries such as butter, milk and cheese went up 30% year on year at some supermarkets in December, according to tracking by consumer group Which?
While overall food and drink inflation reached 15% in December across the eight major supermarkets, butters and spreads rose by an "astonishing" 29.4%, it said.
Milk was 26.3% more expensive than a year before, while cheese (22.3%), bakery items (19.5%), water (18.6%) and savoury pies, pastries and quiches (18.5%) also saw higher-than-average price increases.
In a statement, Mr Tarry said: "We know that customers are still having to budget carefully, so we're pleased to be able to reduce prices where we can, and also give them a little extra help by locking the prices of more than a thousand everyday products.
"Milk is a key everyday staple for so many families.
"We've seen some cost price deflation for milk across the market in recent times, and we want to take this opportunity to pass that reduction on to customers.
"Our Tesco Sustainable Dairy Group was set up to ensure that farmers across the UK get a fair, independently-set price for the milk they produce for us," he added.
"Our model gives farmers security when the market price for milk falls below the cost of production and reflects our longstanding commitment to our farmers."