Five Conservative-led councils have been granted permission to challenge Sadiq Khan's intention to expand London's ultra low emission zone (Ulez).
The outer-London boroughs of Bexley, Bromley, Harrow and Hillingdon along with Surrey County Council launched legal action in February over the proposed extension of Ulez beyond the North and South Circular roads.
A judge at the High Court has now decided their bid for a judicial review can go ahead, saying parts of the local authorities' challenge were "arguable".
Sir Ross Cranston, in a written decision issued on Wednesday, said a one day hearing should be held in early July.
If it goes ahead, Ulez will see drivers in outer London pay a £12.50 daily fee from August 29 if their vehicles do not meet the required emissions standards.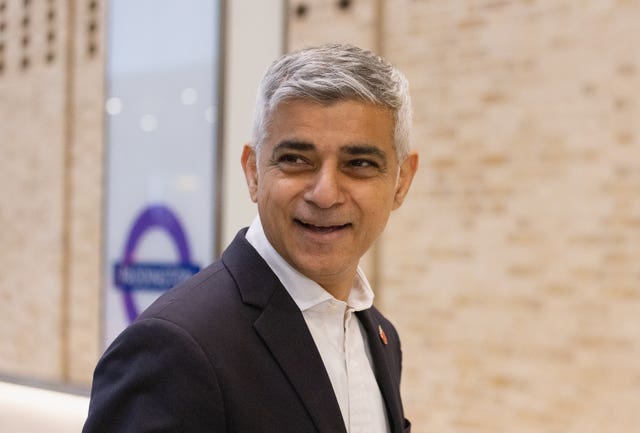 Councils involved in the legal challenge believe "relevant statutory requirements" were not complied with, expected compliance rates in outer London were not considered and the proposed scrappage scheme was not consulted on.
They also claimed the overall consultation process was not properly conducted and there was a failure to carry out a cost-benefit analysis of the plan.
The High Court has allowed the case to proceed on two grounds – the legal basis for the scheme and scrappage.
"We will continue to robustly defend his life-saving decision to expand the Ulez and continue with preparations without delay.
"It is a shame that some local authorities have chosen to attempt this costly and misguided legal challenge instead of focusing on the health of those they represent.
"Around 4,000 Londoners die prematurely every year due to air pollution.
"This is a health emergency and the mayor is not prepared to stand by and do nothing while Londoners are growing up with stunted lungs and are more at risk of heart disease, cancer and dementia due to our toxic air."
Baroness O'Neill of Bexley, leader of Bexley Council, said on Wednesday that the Ulez expansion proposal was "never about air quality and we believe it would have disastrous consequences for many of our residents and businesses, as well as others who regularly travel into the borough".
"We hope that today's decision moves us a step closer to stopping the Mayor's money-making scheme," she added.
Bromley Council's leader, Colin Smith, said there was "still time for the Mayor to pull back and take a more considered approach" to benefit those "threatened by the horrendous daily cost of his proposed tax".
Tim Oliver, leader of Surrey County Council, welcomed the news of the legal challenge proceeding, while Ian Edwards, leader of Hillingdon Council, said he was confident that the court would "rightfully quash these disastrous plans".
Paul Osborn, leader of Harrow Council, said: "We have always had concerns about the impact Ulez will have on our residents and businesses who are already struggling with the rising costs of living – it's simply unfair."
Nick Rogers AM, City Hall Conservatives transport spokesperson, said: "The High Court has now ruled there is sufficient evidence that Sadiq Khan's Ulez decision may have been unlawful.
"The mayor clearly does not have the legal grounds to proceed with his Ulez tax plans, which take money from charities, small businesses and low-income Londoners who cannot afford a new car.
"Sadiq Khan should do the right thing, immediately stop work on his Ulez expansion and explain his actions to the court."