Visitors to the New Forest could face fines of up to £1,000 for petting ponies and other animals living in the national park and for setting camp fires and barbecues.
New Forest District Council has approved the new measures which are aimed at reducing anti-social behaviour in the Hampshire beauty spot.
The new rules banning the petting and feeding of animals is out of concern for their well-being and to prevent them from becoming aggressive.
One member of the public who responded to a survey on the proposals wrote: "Ponies and donkeys that have been fed by members of the public (are) becoming more aggressive in seeking food from people because they become conditioned to expect feeding."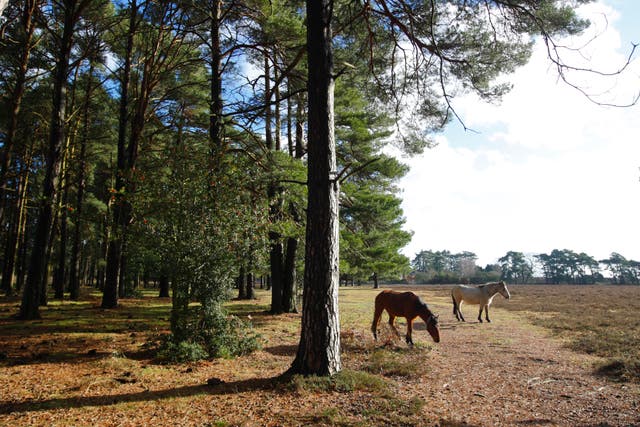 "With ancient woodland no longer cleared, the forest floor is strewn with timber that would effectively act like a bonfire and might prove very difficult to extinguish.
"The effects would be devastating to the ecology of the area."
Breaching the Public Space Protection Orders (PSPOs), which are to come into force from July 1, could lead to a fixed-penalty notice of £100 or a criminal prosecution with a maximum fine of £1,000.
A spokesman for the local authority said: "Although the vast majority of people enjoying the forest do so with due regard to the New Forest Code, by making these PSPOs, the council expect a reduction in anti-social behaviour associated with wildfires and barbecues on the forest, and the feeding and petting of Forest animals, all of which are detrimental to the local community.
"Formal enforcement will be used proportionately, and there will be information issued about these new restrictions and clear signage will be in place."