Specialist cranes are on site as investigations continue into why a vessel owned by the US Navy toppled over in an Edinburgh dry dock, leaving 35 people injured.
Two large Mammoet cranes have been placed at the port side of the Petrel, which tipped over to a 45 degree angle more than three weeks ago and sparked a huge emergency service operation at the dry dock operated by Dales Marine Services.
Officers remain at the scene, and on Thursday a police car could be seen as workers operated the cranes and moved around the stricken 3,371-tonne vessel.
Both the Health and Safety Executive (HSE) and Police Scotland said investigations into the incident, which happened on March 22, are continuing.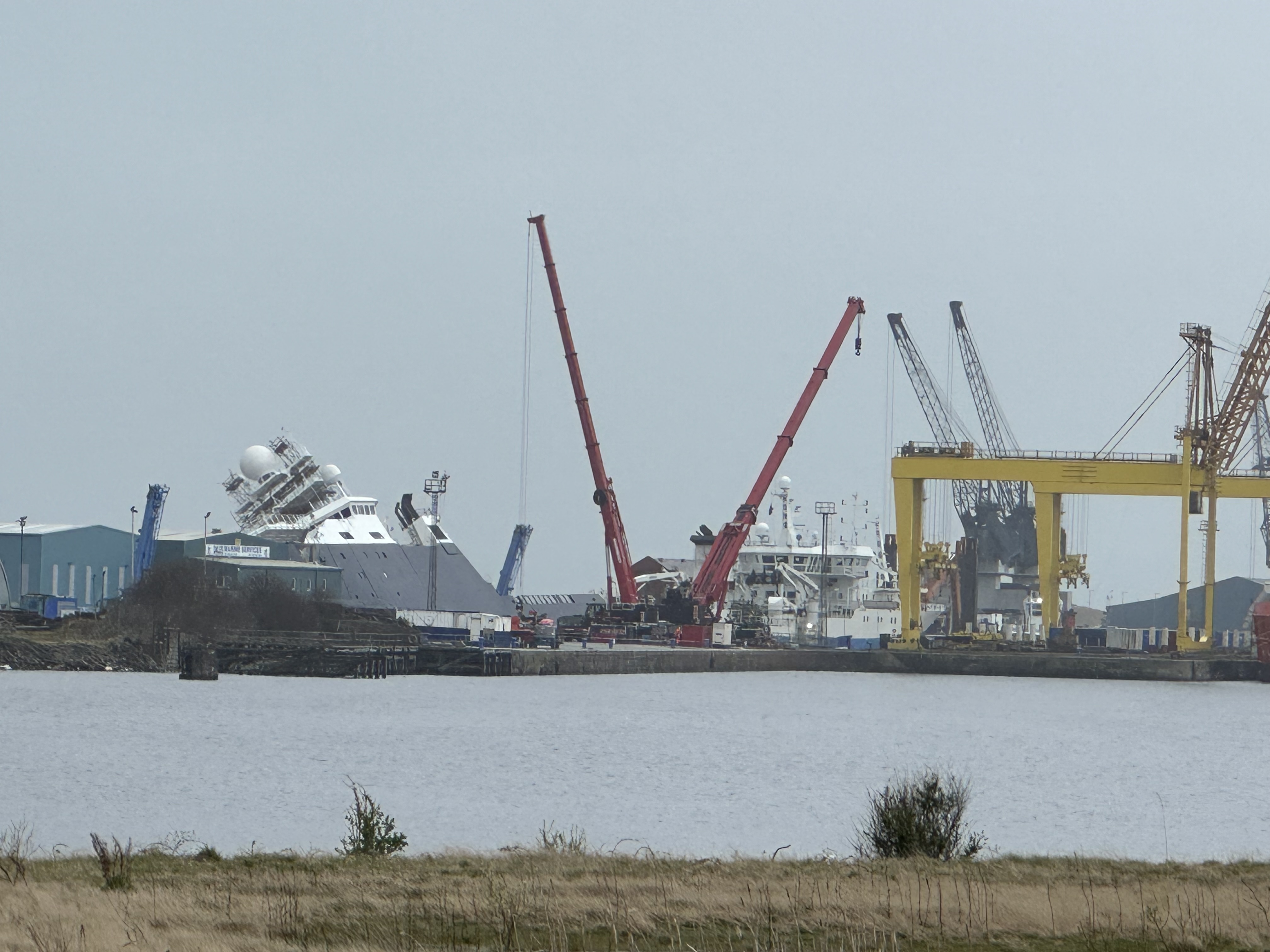 The 76m-long Petrel was once owned by the late Microsoft co-founder Paul Allen, who bought the ship to locate historically significant shipwrecks and discovered 30 sunken warships, including the Japanese Imperial Navy's IJN Musashi.
But in 2022 the Isle of Man-registered vessel was sold to the US Navy, and is now operated by American-owned firm Oceaneering International.
The Petrel has been moored at Imperial Dry Dock in Leith since September 3 2020 due to "operational challenges" from the pandemic.
After it tipped over, a huge emergency service operation was launched, which included trauma teams, an air ambulance and the Coastguard, who all worked for hours to rescue people off the ship.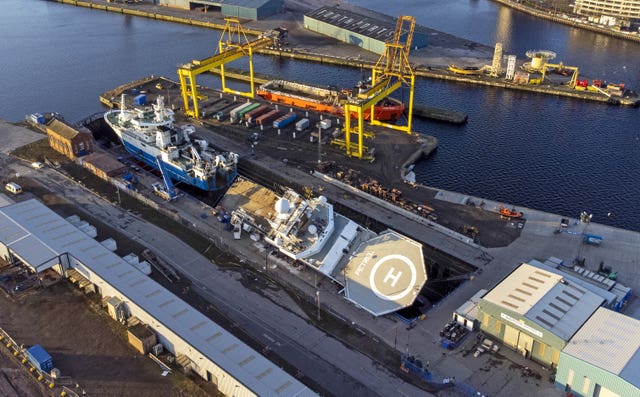 A Police Scotland spokesman said: "Officers are working with the Health and Safety Executive.
"Inquiries are ongoing to establish the full circumstances."
The US Navy, Dales Marine Services, and Oceaneering International have been approached for comment.
In a statement on Dales Marine Services' website, it said it "continues to liaise with the emergency services and relevant authorities in dealing with the incident" and at this time it "cannot comment any further".