A centenarian inspired by Captain Sir Tom Moore to raise more than £60,000 for the British Heart Foundation during the Covid pandemic has been honoured by the Prime Minister.
Joan Willett, 106, was presented with the Points of Light Award by her MP in Hastings and Rye, Sally-Ann Hart, at a celebratory party on Wednesday.
The award, launched in 2014, is given each weekday to ordinary people doing extraordinary things for their community.
Ms Willett, a former teacher who has survived two heart attacks, raised money for the charity in 2020 when she completed a 17-mile walking challenge outside her care home.
She said: "It's a huge surprise to receive this award from the Prime Minister and lovely that my MP thought of me and made the nomination.
"I feel very honoured and flattered but I don't think I have done anything special.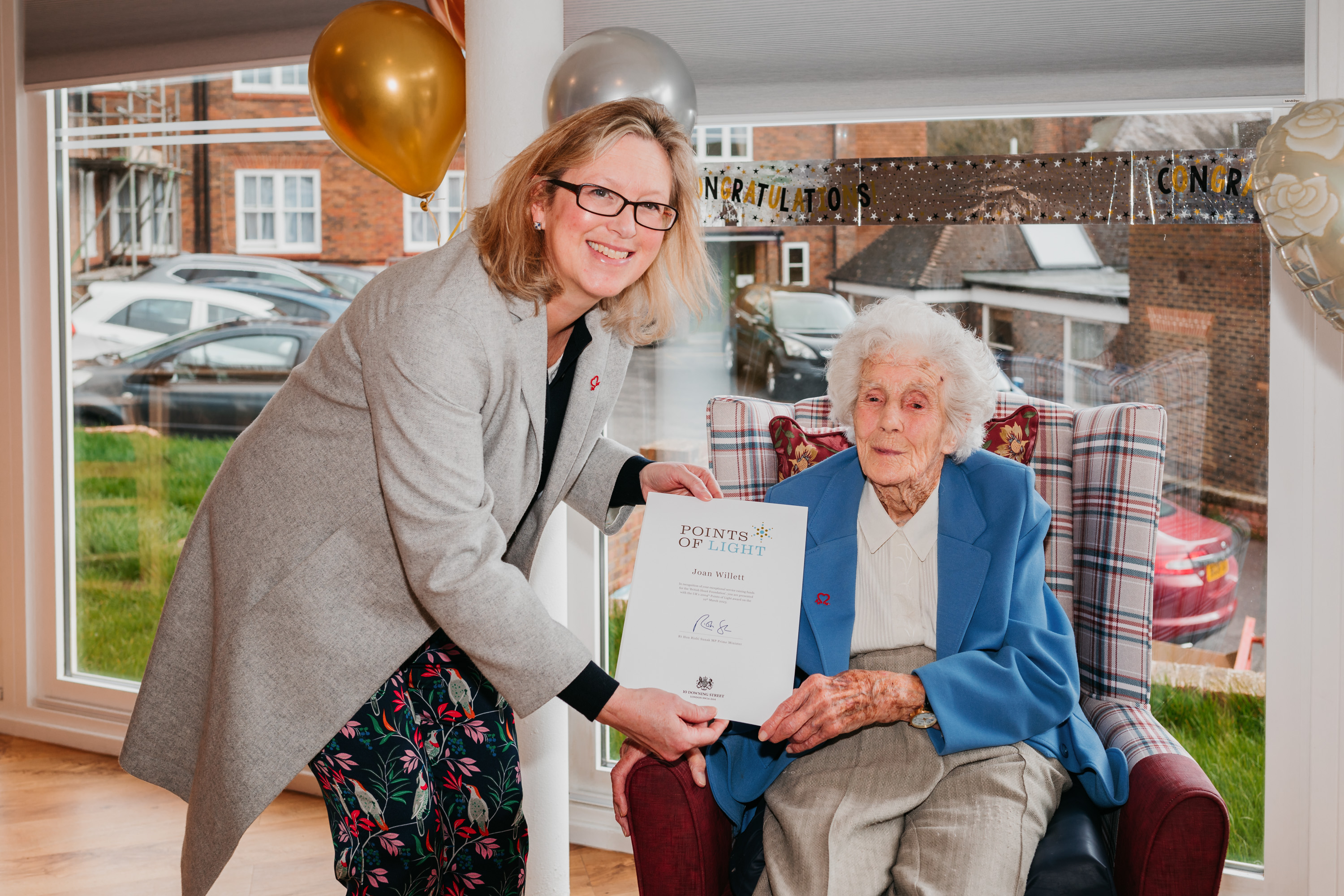 "I'm also so grateful that I came to live at my care home after my second heart attack because the staff are wonderful and have made sure that I keep my independence, which is so important to me."
Ms Willett said the best thing about her efforts was seeing the kindness of people from all over the world, adding: "You only hear about the bad things in the world but this has given me great faith in humanity."
Ms Willett appeared on TV and the Piccadilly Circus billboards during her challenge and has since had the hill she climbed named after her.
Dr Charmaine Griffiths, chief executive of the British Heart Foundation said: "Joan is such an exceptional person. Her incredible fundraising for the BHF during the pandemic touched all of our hearts and it's just wonderful to see her recognised by the Prime Minister and Points of Light awards.
"Having been a heart patient herself, she knows just how important research is and the £60,000 she raised will fund more research to help countless others live long and fulfilling lives – just like Joan."
The late Captain Sir Tom, a Second World War veteran from Marston Moretaine in Bedfordshire, shot to national fame when he raised almost £39m for NHS charities during the first wave of the coronavirus pandemic by walking laps of his garden aged 100.