The National Trust said it is "dismayed" after a statue and memorial were defaced with a blue crayon.
The Sabrina statue and a memorial to the landscape architect, Lancelot 'Capability' Brown, were found vandalised in Croome, Worcestershire, on Sunday.
The statue, made in 1802, has been cleaned but the memorial is still being restored.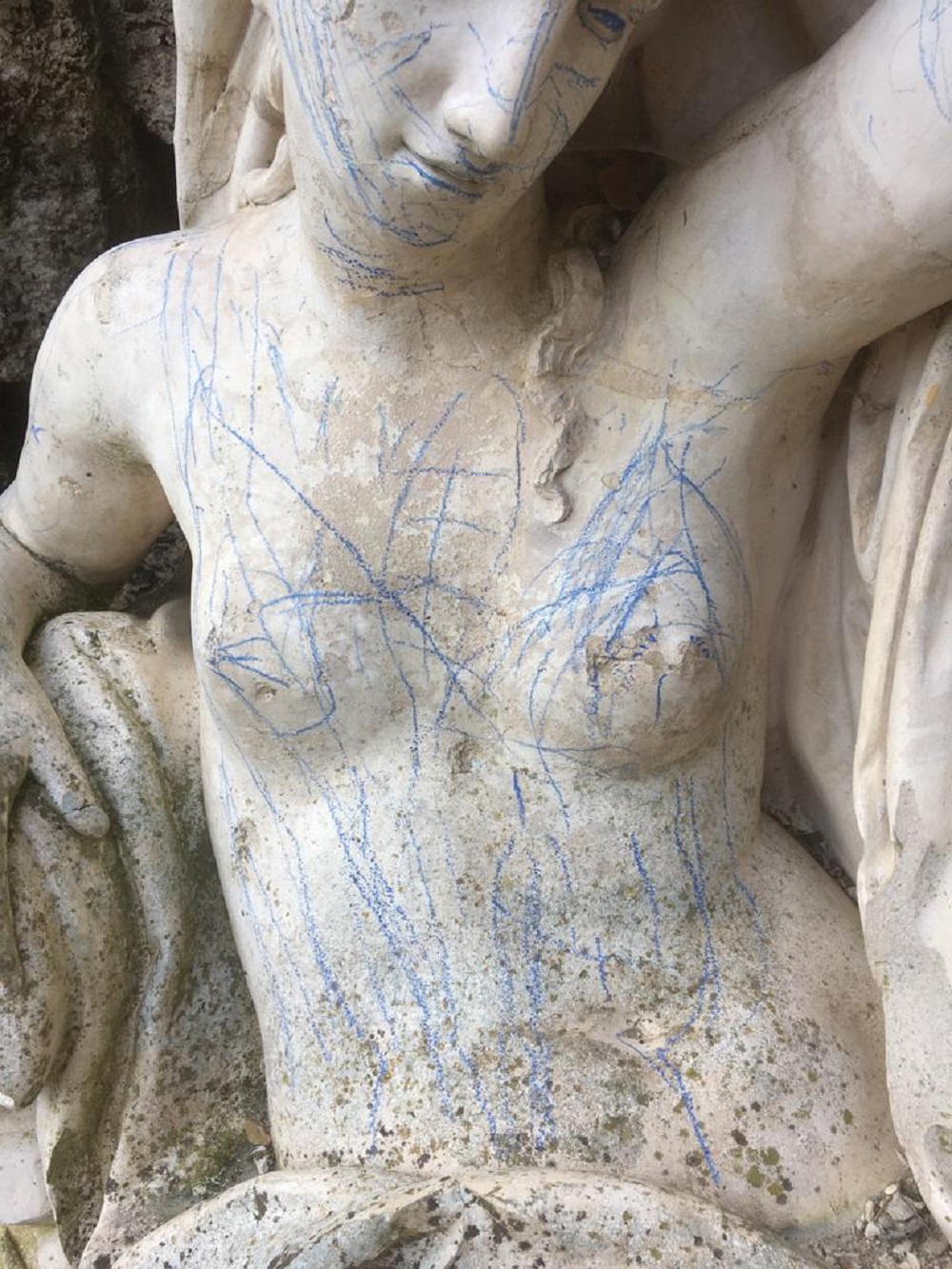 "After taking advice from our conservators on how best to clean the statue, we are pleased to report we have been able to remove the crayon from the Sabrina statue this morning so it can once again be fully enjoyed by visitors.
"Disappointing as they are, incidents like this are very rare considering the millions of visitors who enjoy and respect the places in our care."
The Sabrina sculpture was carved from Coade stone – actually a ceramic made with a mix of clay, terracotta, silicates and glass – by sculptor John Bacon.
West Mercia Police have been approached for comment.