Workers face a "very complicated" task of righting a vessel which toppled over while in drydock, a marine expert said as investigations into the incident continue.
Two huge cranes have been placed next to US Navy vessel the Petrel, which tipped to a 45-degree angle last month, leaving 35 people injured.
The incident sparked a huge emergency service operation at the drydock in Leith, Edinburgh, which is operated by Dales Marine Services.
Iraklis Lazakis, of the University of Strathclyde, said the two cranes are at the vessel's port side but "no other specific action can be speculated on about righting the vessel", which he said would be a "very complicated procedure".
Police remain at the scene, and on Thursday a police car could be seen as workers operated the cranes and moved around the stricken 3,371-tonne vessel.
Both the Health and Safety Executive (HSE) and Police Scotland said investigations into the incident, which happened on March 22, are continuing.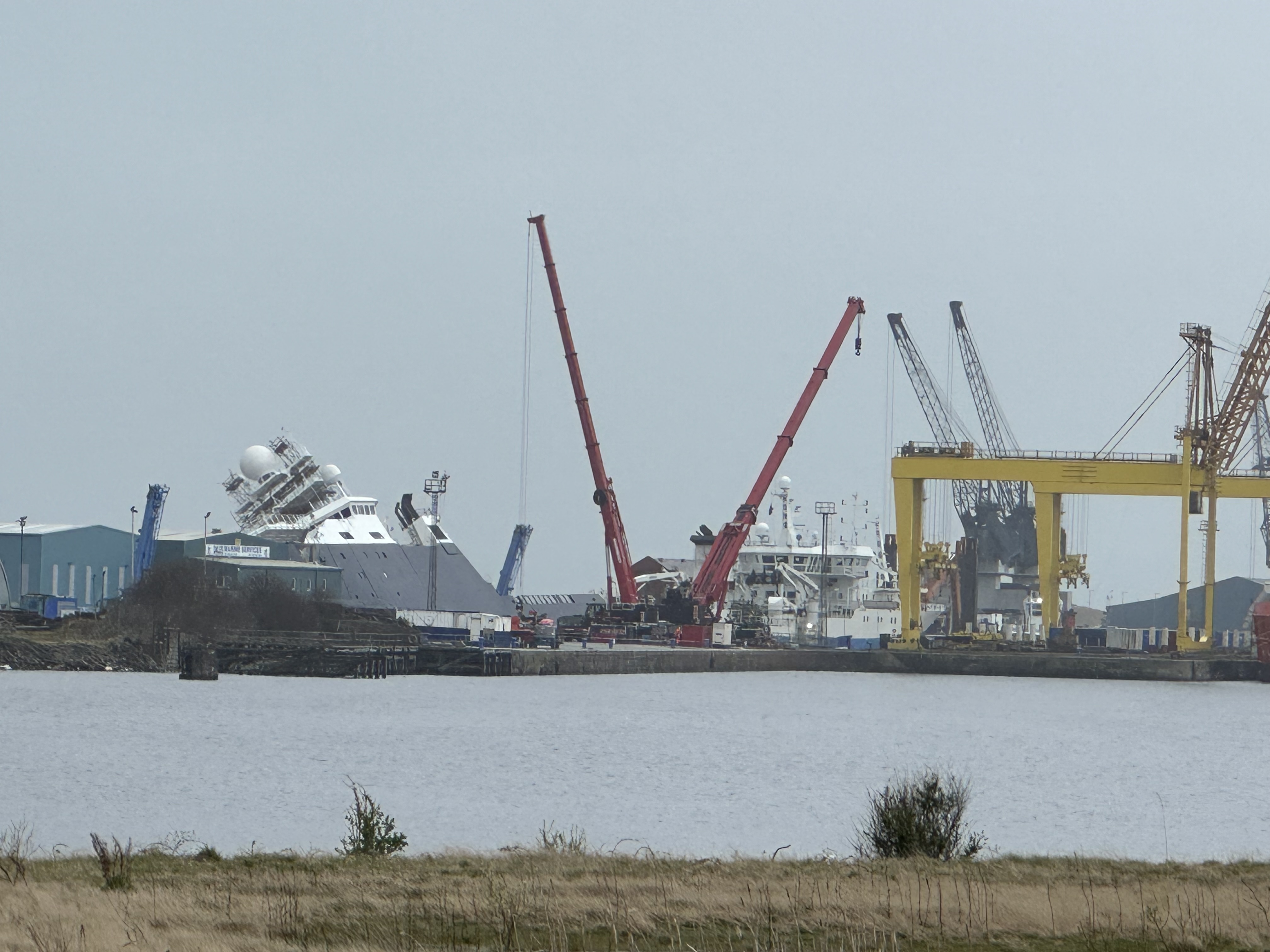 Dr Lazakis, of the Department of Naval Architecture, Ocean and Marine Engineering, said for the ship to be put upright a number of aspects need to be considered, including "the potential damage on the outer hull of the vessel on the starboard side, any internal structural damages or otherwise, any transfer of loads internally, and any movements of the keel blocks due to the shifting of the ship".
He added: "One would also need to consider the lifting capacity/radius and angle of lift of the cranes in relation to the ship's lightweight – or lightship – as well as any additional weights or loads within the ship.
"Another way to bring the ship up would be by initially assessing its structural condition externally and internally and shifting of loads etc, as well as performing any repairs needed on the outer hull, repositioning the keel blocks in the drydock if needed as per the ship's docking plan, then starting to flood the drydock very slowly and tilting the vessel upright gradually.
"Overall, this is a very complicated procedure, also considering that, as I understand it, the drydock is used by another vessel I believe.
"I cannot speculate on how long this would take as there are so many unknowns at the moment."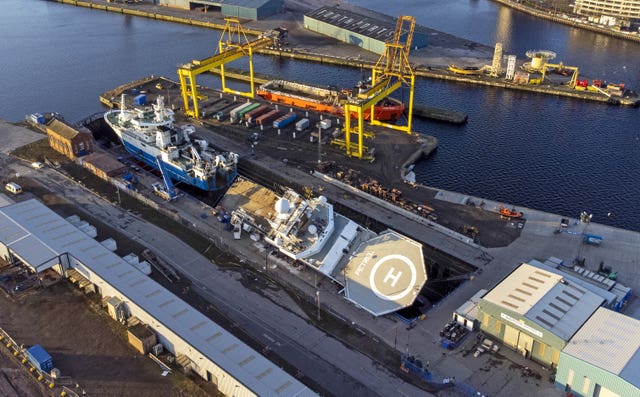 But in 2022 the Isle of Man-registered vessel was sold to the US Navy, and is now operated by American-owned firm Oceaneering International.
The Petrel has been moored at Imperial Drydock in Leith since September 3, 2020 due to "operational challenges" from the pandemic.
Twenty-three people injured in the incident were taken to hospital and 12 were treated at the scene.
A Police Scotland spokesman said: "Officers are working with the Health and Safety Executive.
"Inquiries are ongoing to establish the full circumstances."
In a statement on the Dales Marine Services website, it said it "continues to liaise with the emergency services and relevant authorities in dealing with the incident" and at this time it "cannot comment any further".