The King spoke of his family links with Sandhurst as he attended the 200th Sovereign's Parade in the presence of massed ranks of officer cadets.
Charles, due to be crowned next month after succeeding his mother, spoke of his own military training experiences but had a word about his sons William and Harry, pointing out they were both alumni of the famous academy.
New colours were raised and blessed, although the late Queen was remembered with a salute in the presence of her colours.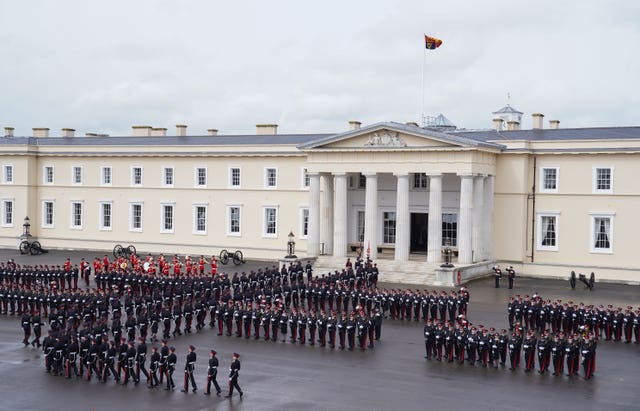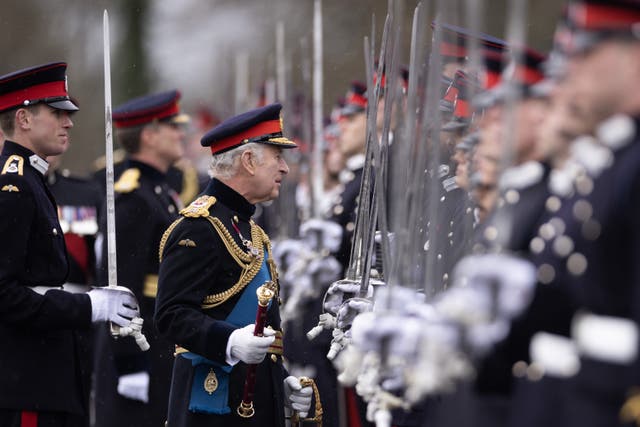 Earlier this week, it was confirmed that Harry will travel to the UK for the coronation although the Duchess of Sussex and their children will remain in California.
The King said: "Having attended, and survived, two of the other military academies 50 years ago, I think I have some idea of the challenges which are inherent in military training."
He wished the cadets good luck in their careers, saying: "We are fortunate to have you, as well as those here today who so loyally support you."