The King spoke of his pride in his two sons as he observed military cadets completing their training, days after it was confirmed that the Duke of Sussex will attend the coronation.
On Friday, Charles attended the Royal Military Academy Sandhurst for the 200th Sovereign's Parade, to see the 171 cadets who have completed their training as army officers and will receive their commission at midnight.
It was Charles' first visit to the parade as King and saw his new colours blessed and presented.
The old colours, belonging to the Queen, were then marched on to the parade ground with cadets saluting a statue of her.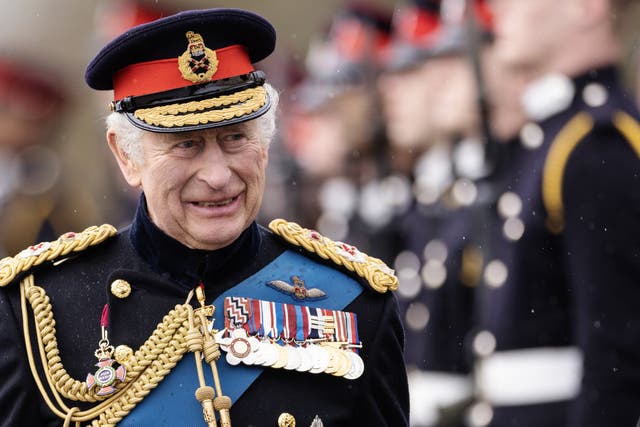 He then recalled his own training 50 years ago, and said: "Having attended, and survived, two of the other military academies 50 years ago, I think I have some idea of the challenges which are inherent in military training.
"I have experienced the nerves, the exhaustion, even the self-doubt, but despite such recollections, it is the lifelong friendships which are forged through shared hardship, and the humour you find in the darkest hours of the coldest, wettest nights, which remain with you."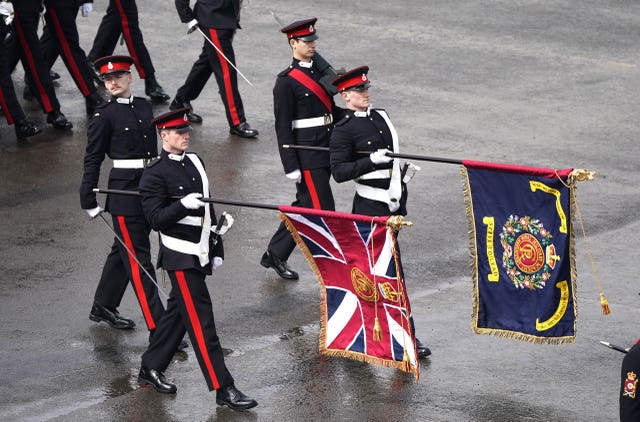 He said: "As we have now passed the first anniversary of the conflict in Ukraine, it is worth saying that I have been particularly impressed and proud of the role the British Army, alongside wider defence, has played in supporting Ukraine.
"The UK has been a leading nation in delivering training expertise, equipment and advice alongside our allies and partners."
The King also praised the Army for its evacuation from Kabul and its support for the Government's response to the pandemic.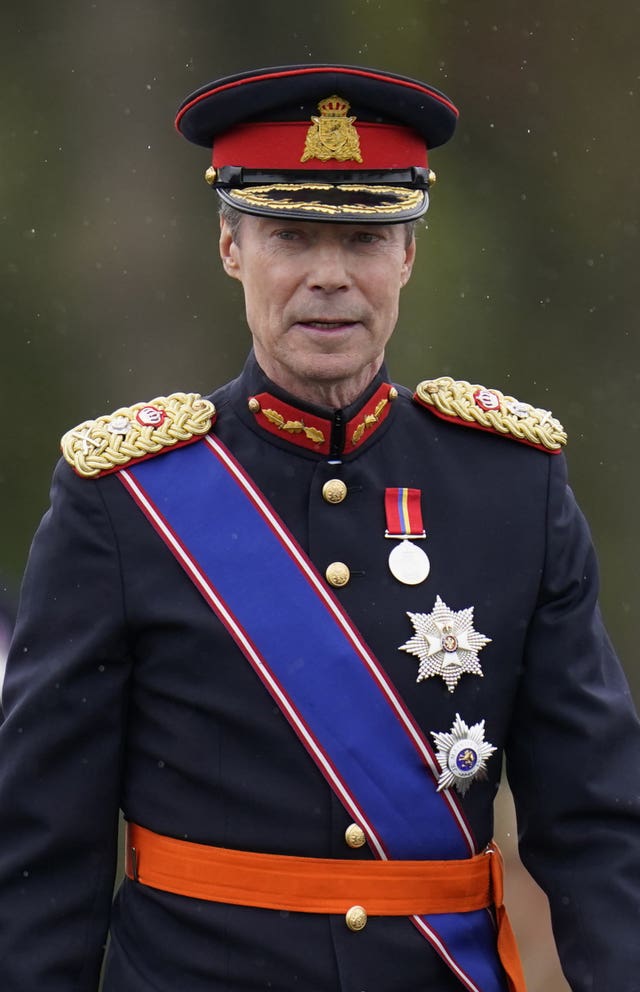 "We face challenges at home and abroad, all of which, I know, draw on our Army to assist in keeping the country safe and functioning."
Finally he wished the new officers success and good fortune for the future.
He said: "I can only wish each of you every possible success and good fortune as you embark on your future service to this nation, and a most fulfilling career.
"We are fortunate to have you, as well as those here today who so loyally support you."