A rare giant anteater has been born at Chester Zoo in what keepers have described as "incredibly positive news" for the species.
The pup, who is yet to be named, is just the third to be born at the Cheshire wildlife centre since it opened in 1931.
Footage taken within its den shows the moment the newborn clambered on to its mother's back – where it will stay camouflaged in her fur for around 10 months until it is ready to walk and find food on its own.
The baby was born to 13-year-old mother Bliss and nine-year-old father Oso as part of an international breeding programme to protect the species.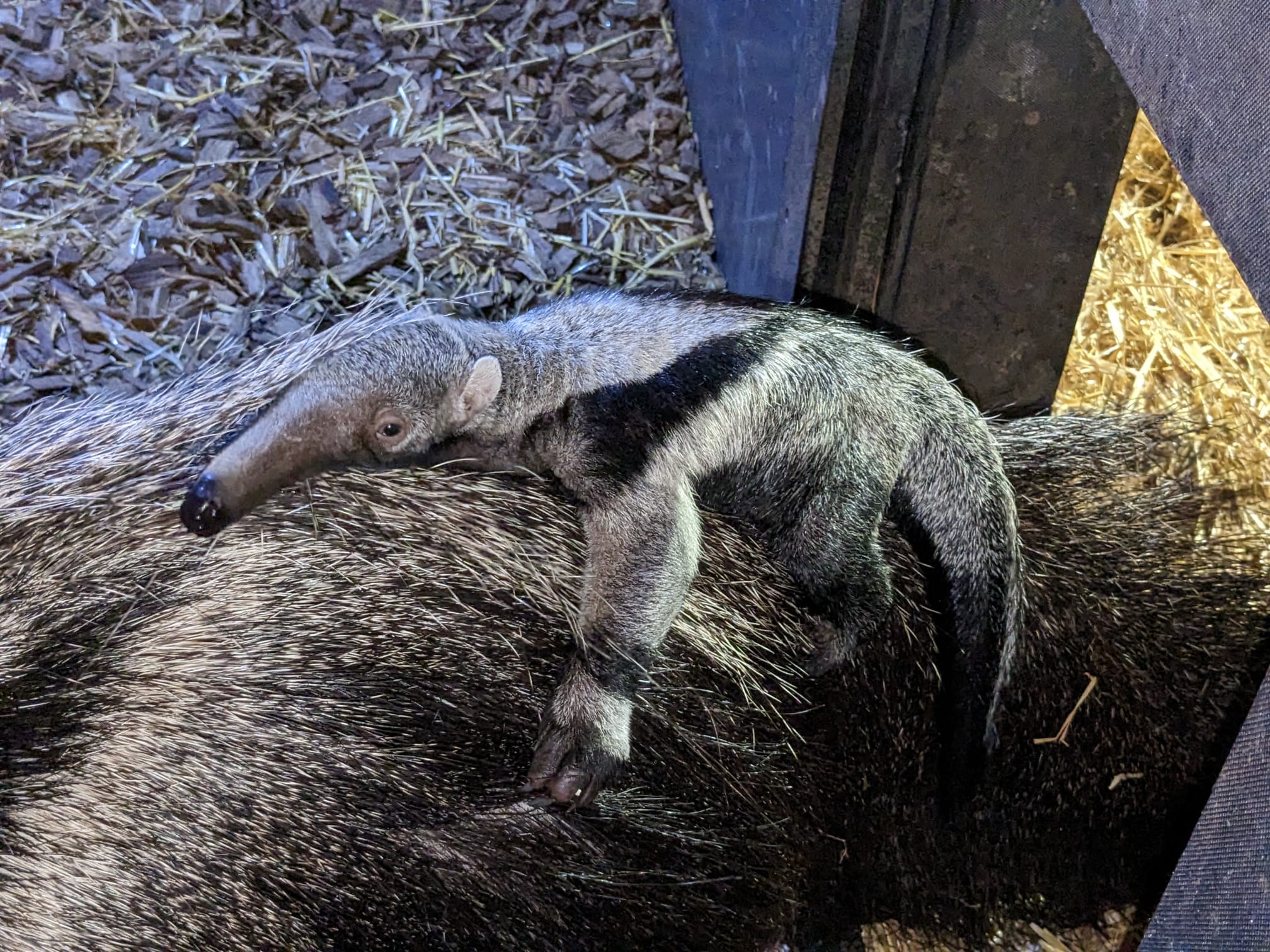 After its birth on March 12, the pup is now around 60cm long, but the species can grow up to 2.1m (7ft) and weigh 50kg.
"Mum Bliss is so far doing an excellent job of looking after her new arrival and seeing the baby clinging on tightly to her back is a really special sight," said David White, the team manager in charge of caring for giant anteaters at the zoo.
"With giant anteaters being vulnerable to extinction the birth is incredibly positive news for the species.
"It's a boost to the safety net population being cared for in conservation zoos like ours, while we're continuing to learn more about them and, at the same time, create more awareness of the majesty of the species."
"For the time being though, the baby is feeding from mum's milk – crawling to her underbelly to suckle before climbing back around to rest on her back," he said.
"The pup will take up this position for around 10 months as its matching fur helps keep it camouflaged, while also making mum look bigger and therefore more off-putting to would-be predators."
Paul Bamford, Chester Zoo's field conservation manager for South and Central America, said the biggest threats to wild anteater numbers include habitat loss and traffic collisions.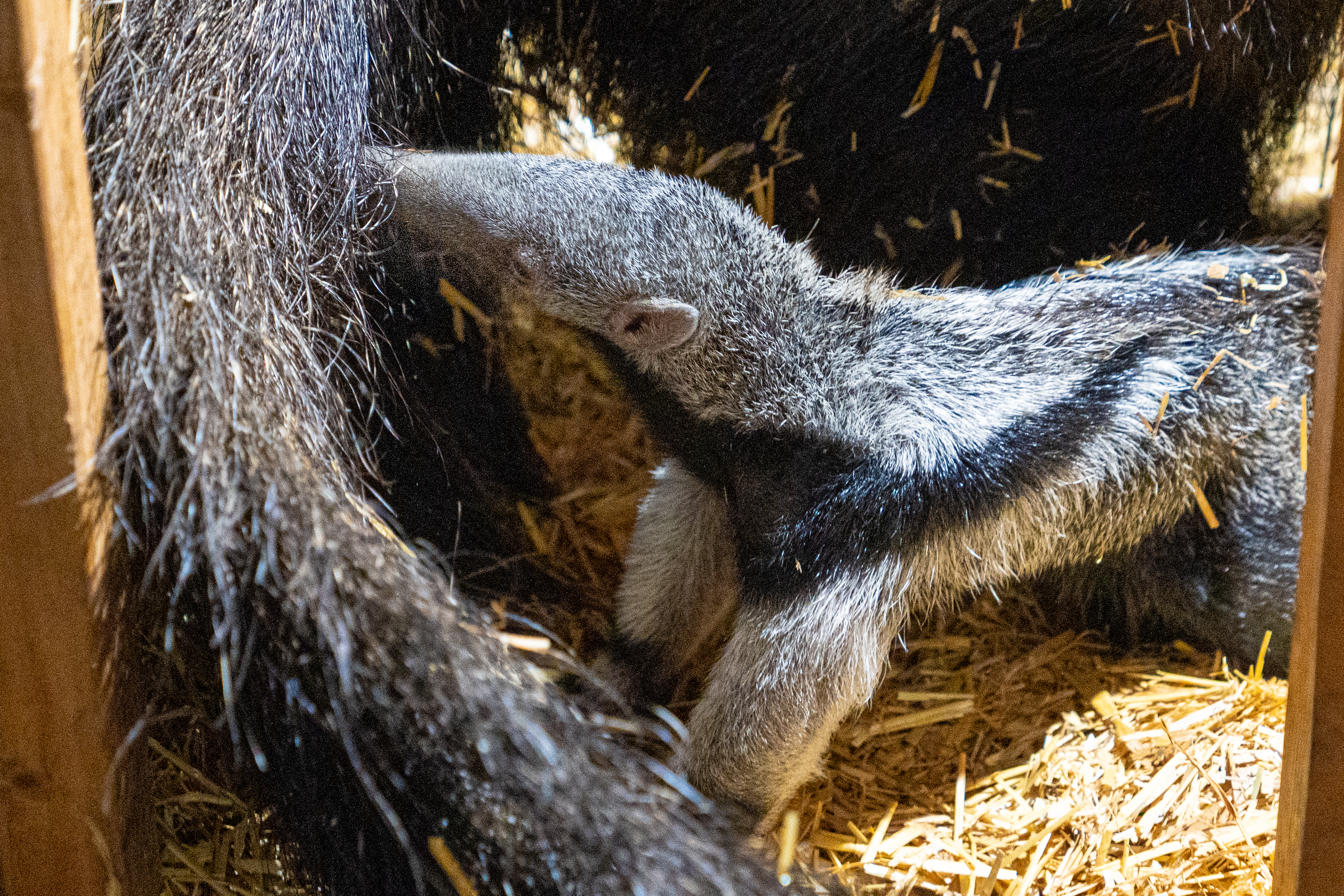 "However, we're working with our partners in Brazil, the Wild Animal Conservation Institute (ICAS), to carry out vital research to redress this – by assessing the impact of road deaths on giant anteaters over thousands of miles of roads.
"Such high numbers of collisions with motorists have been recorded that it's now believed to be one of the main threats to the species after habitat loss."