Crowds have turned out to enjoy a day at the races despite fears of disruption as three people were arrested ahead of the Grand National.
Racegoers made their way into Aintree Racecourse in Merseyside on Saturday past about 50 protesters, holding Animal Rising banners and flags.
The group had announced plans to scale fences and enter the track, with up to 300 activists, to prevent the steeplechase from starting.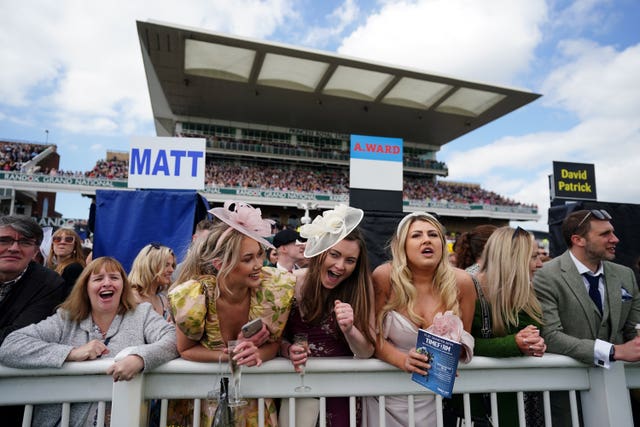 Animal Rising said on their social media channels one of those arrested outside the racecourse was Claudia Penna Rojas.
Earlier in the day she told the PA news agency: "We will be slow marching around the perimeter and at some point we may peacefully try to make our way towards the track, again to prevent this race from happening because we know horses are being harmed."
Horse Dark Raven died after racing on Saturday, the second death at the three-day festival after Envoye Special fell on Thursday.
Nathan McGovern, spokesperson for Animal Rising, said: "These actions show that the police are spending more time chasing peaceful protestors than addressing the real issues that exist, such as our broken relationship with animals and the climate emergency."
But the presence of protesters did not deter punters from enjoying the sunshine as the first race got under way at 1.45pm.
Yvonne McCoy, 45, at the races with husband Gary, 51, from County Armagh in Northern Ireland, said: "They should come in and enjoy the fun like everybody else.
"It's only a day's craic, isn't it?"
Emma Simpson, from Eastham in Wirral, who was at Aintree with friends to celebrate her 40th birthday, said: "There's ways of having a protest and ways of doing that and having an impact on people without disrupting everybody else.
"It would be a real disappointment for us if they did cancel the race."
Val Westbrook, 69, from Leicester, had taken her brother Richard to the races for a surprise 60th birthday present.
She said: "I think they should be able to protest but I think there's a way of doing it without spoiling it for everybody."
Famous faces at the racecourse included actors Christopher Biggins and Dominic West.
A police dispersal zone is in place around the racecourse amid the threat of disruption.
A force spokesman said: "Merseyside Police has been working with The Jockey Club and other partners to keep people safe during the Grand National Festival.
"We are aware of some people planning to protest at the event.
"This has been factored into our plans.
"We respect the right to peaceful protest and expression of views, but criminal behaviour and disorder will not be tolerated and will be dealt with robustly."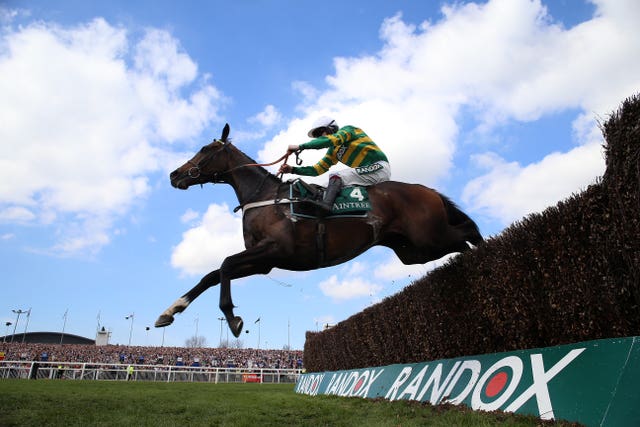 "Their actions could endanger the horses they purport to protect, as well as jockeys, officials and themselves.
"As you would expect, we are working closely with Merseyside Police to ensure we protect the safety and enjoyment of everyone, including all participants, human or equine, at the Grand National."