Seventy-one people are to put their best foot forward in order to break London Marathon Guinness World Records – including DJ Adele Roberts who hopes to run the fastest marathon with an ileostomy, and a 'cream cracker' on legs.
With the marathon taking place on April 23, many participants have tried their best to make their presence known, often through dressing up in quirky outfits, to break Guinness World Records (GWR) for charities close to their hearts.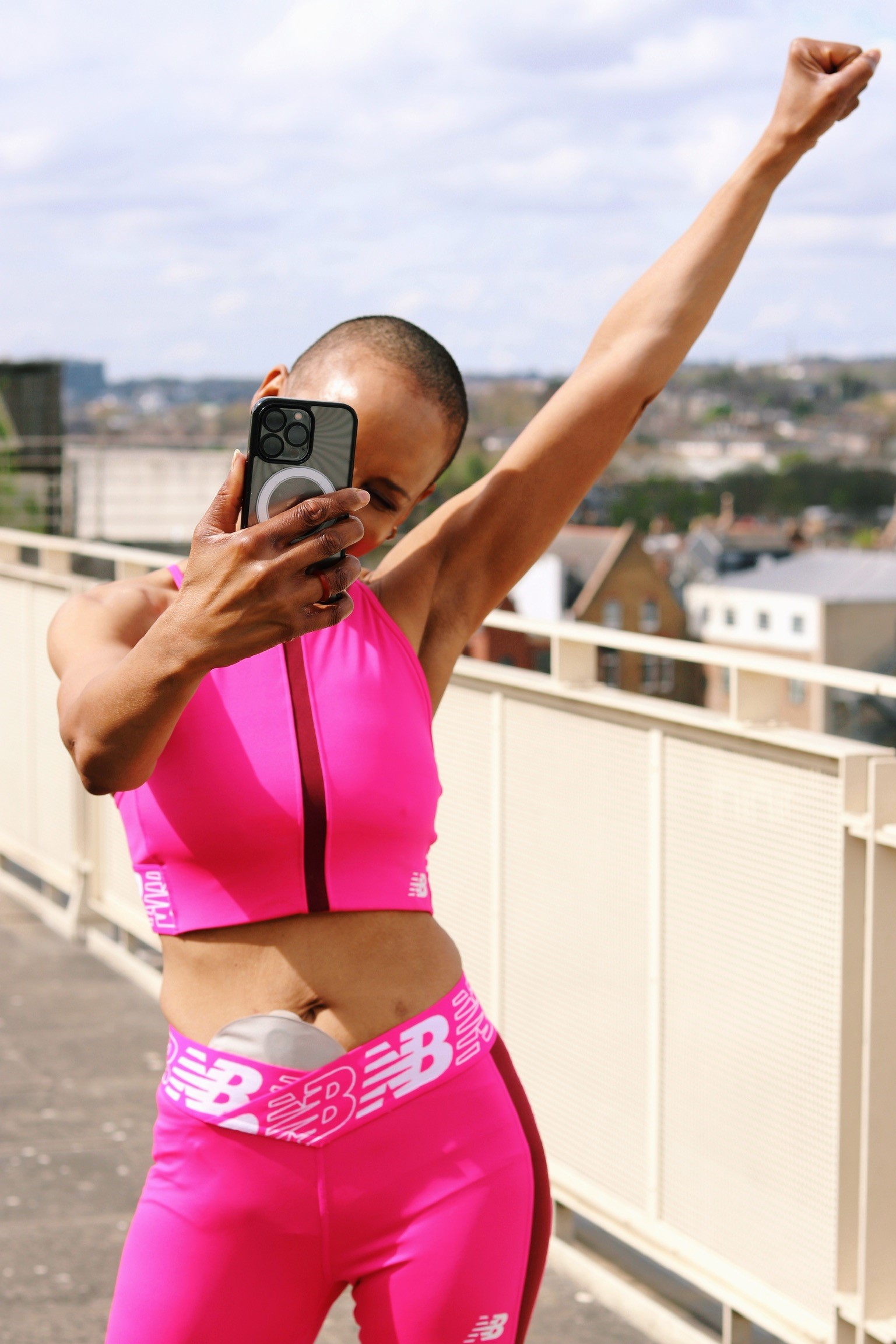 She is to attempt the Guinness World Record for the fastest marathon with an ileostomy (female), with currently stands at 4:00:00, and to show that you can bounce back after having cancer.
"Training has been tough, but it's also made me feel like I'm getting my life back together and has been amazing for me mentally," she added.
The former army major was medically discharged after 22 years of service due to her mental health and hopes that her quirky outfit – which she has worn at her local parkrun on weekends – will help to break the stigma surrounding mental health conditions.
With a time of 4:15:00 to beat, the GWR veteran does not seem to be phased, as she holds the title for the fastest marathon dressed as a nut (female) which she set in 2019, and she previously held the record for the fastest marathon dressed as a fruit, which has since been broken.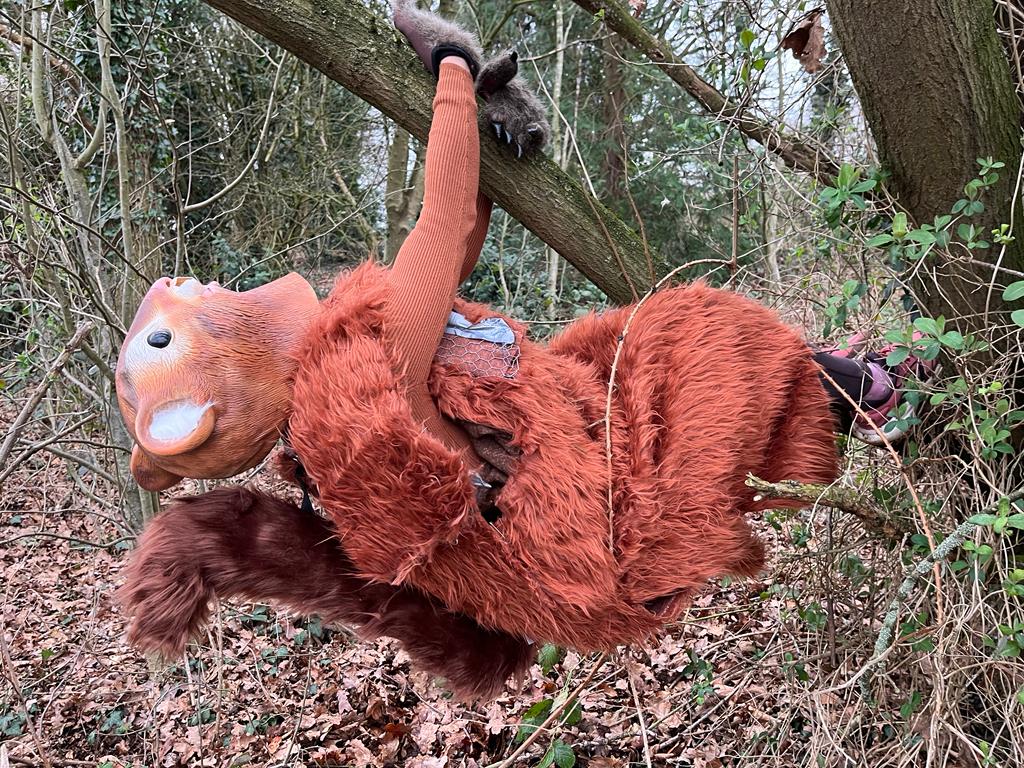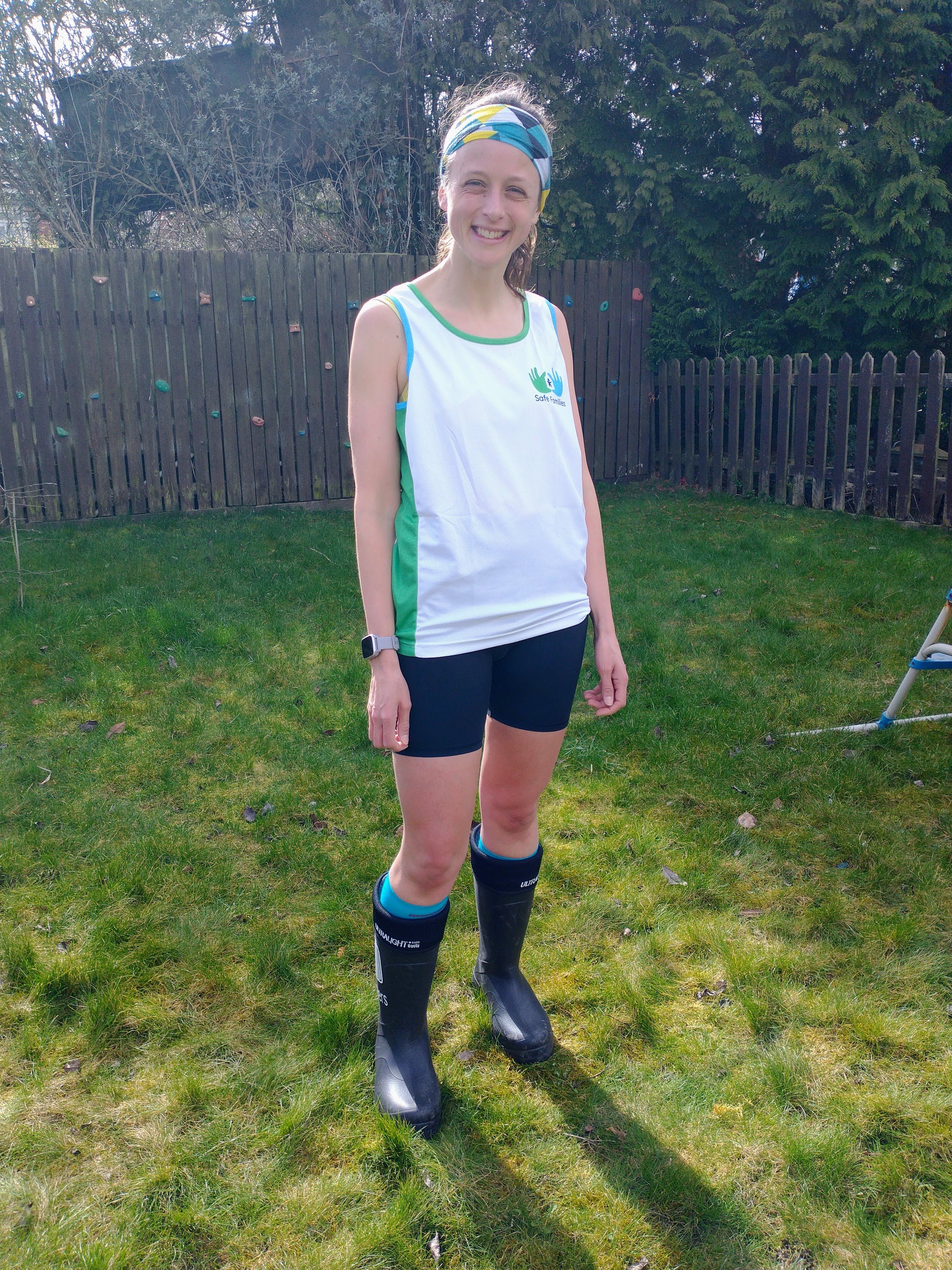 Fastest marathon dressed in pyjamas (male)
Fastest marathon dressed as a fisher
Fastest marathon dressed as a postal worker (male)
Fastest marathon dressed as a three-dimensional dinosaur (male)
Fastest marathon with two runners handcuffed together (male)
Fastest marathon dressed as a three-dimensional aircraft (male)
Fastest marathon dressed as a three-dimensional aircraft (female)
Fastest marathon dressed as a knight (male)
Fastest marathon in a full-body inflatable costume (male)
Fastest marathon wearing clogs (male)
Fastest marathon dressed as a star (male)
Fastest marathon in a Kung Fu uniform
Fastest marathon dressed as a lifeguard (male)
Fastest marathon dressed as reptile (female)
Fastest marathon dressed as a three-dimensional plant (male)
Fastest marathon dressed as a key (male)
Fastest marathon dressed as a road vehicle (male)
Fastest marathon dressed as a monarch (male)
Fastest marathon dressed as a fairy tale character (female)
Fastest marathon wearing wellington boots (female)
Fastest marathon by a mascot (male)
Fastest marathon dressed as a milk deliverer (male)
Fastest marathon dressed in an Australian Football League kit (male)
Fastest marathon carrying a household appliance (white goods)
Fastest marathon dressed as an insect (male)
Fastest marathon dressed as a scientist (male)
Fastest marathon dressed in pyjamas (female)
Fastest marathon dressed as a postal worker (male)
Fastest marathon dressed as a mammal (male)
Fastest marathon dressed as a savoury food (female)
Fastest marathon dressed as a gingerbread person
Fastest marathon dressed as a candy confectionery item (female)
Fastest marathon dressed as a Christmas cracker (male)
Fastest marathon dressed as a badminton player (male)
Fastest marathon in highland dress (male)
Fastest marathon dressed as a three-dimensional plant (male)
Fastest marathon dressed as a mammal (female)
Fastest marathon in a toga (male)
Fastest marathon dressed as a Christmas cracker (female)
Fastest marathon dressed as a book (male)
Fastest marathon dressed as a body part (female)
Fastest marathon dressed in traditional Thai dress (female)
Fastest marathon in a non-racing wheelchair (female)
Fastest marathon dressed in pyjamas (female)
Fastest marathon dressed as a scientist (male)
Fastest marathon dressed as a savoury food (female)
Fastest marathon dressed as a heavy-duty vehicle (male)
Fastest marathon dressed as a can (male)
Fastest marathon dressed as a Lucha libre wrestler (male)
Fastest marathon dressed as a lumberjack (male)
Fastest marathon dressed as a book (male)
Fastest marathon dressed in a safari suit (male)
Fastest marathon in a full-body inflatable costume (male)
Fastest marathon dressed as a lumberjack (male)
Fastest marathon dressed as a crustacean (female)
Most underpants worn during a marathon (female)
Fastest marathon dressed as a food jar / tub (male)
Fastest marathon wearing a suit and dress shoes (male)
Fastest marathon dressed as a pirate (female)
Fastest marathon dressed as a glass (male)
Fastest marathon dressed as a glass (female)
Fastest marathon dressed as a boxer
Fastest marathon dressed as a vegetable (female)
Fastest marathon in a four-person costume
Fastest marathon in a two-person costume
Fastest marathon dressed as a body part (male)
Fastest marathon dressed in traditional Malay dress (male)
Fastest marathon in a three-person costume
Fastest marathon dressed as a golfer (male)
Fastest marathon with an ileostomy (female)
Fastest marathon carrying golf clubs (male)