An animal welfare charity said it is "essential" for people to protect bats in gardens and outdoor spaces with numbers of many species dropping.
Over 1,000 bats have been cared for in the past five years by the RSPCA because of injury or illness.
To mark Bat Appreciation Day on Monday, the charity has urged gardeners to practise wildlife-friendly gardening to encourage the small mammals as they emerge from winter hibernation to breed in the summer.
There are 18 species of bats in the UK, accounting for nearly a quarter of native mammal species, and they all come out of hibernation between March and May.
Bat populations in the UK are under threat due to habitat loss, with last year's extreme weather placing "strain" on the small mammals, the charity warned.
Scientific officer Evie Button said: "It's essential we do what we can not only to protect bats, but also to help them thrive. The RSPCA has plenty of ways people can take simple but effective steps in their own gardens to do just that.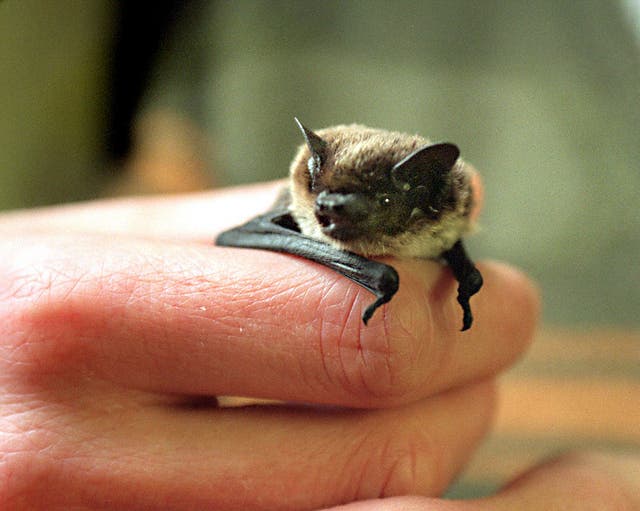 Gardeners can help the species by cultivating insect-friendly outdoor spaces, which provide food for bats as their main source of sustenance.
Planting a variety of flowers and plants, particularly night-scented flowers or types with pale petals visible in the dark, will help nocturnal bats to pollinate flowers after sunset.
Flowers with "landing pads" for insects also provide bat-friendly feeding areas, as well as compost, leaf or log piles to attract invertebrates.
Ponds or other wet areas are havens for insects like midges, which are one of the main sources of food for bats, as well as providing a source of drinking water.
Trees and shrubs are essential bat habitats, providing insects for nutrition and space to roost.
In addition, hedges and treelines help bats to navigate using the landmarks for their orientation.
Artificial light should be limited or removed as far as possible, and pesticides and flypaper should be avoided to create a bat-friendly area.
Injured or sick bats require highly specialised care and anyone concerned should contact the Bat Conservation Trust for further advice and assistance.