A 22-year-old autistic man has been given a 20-year extended prison sentence for stabbing to death a fisherman in a "terrifying 20-second burst of violence" outside a Royal British Legion club.
Draven Jewell was cleared of murdering father-of-one Max Maguire in an alleyway in Lymington in the New Forest, Hampshire, on October 22 2021, but convicted of manslaughter.
He pleaded guilty to having an offensive weapon – a Huusk chef's knife – and, after a trial at Winchester Crown Court, was convicted of wounding Luke Gray and Georgia Hole.
This was shown by the defendant's description of his victims as "red in the face, like they had been told off by their dad", he said.
The judge, Mrs Justice Cutts, sentenced Jewell to 16 years in custody and four years on licence, with the term to be served in a mental health facility while treatment is ongoing.
She told the defendant: "Until you understand how your difficulties associated with your condition affect you, there is likely to remain a degree of dangerousness associated with it."
The defendant's brother, Garon Jewell, 20, was formally acquitted of his part in the incident after the prosecution offered no evidence during the trial.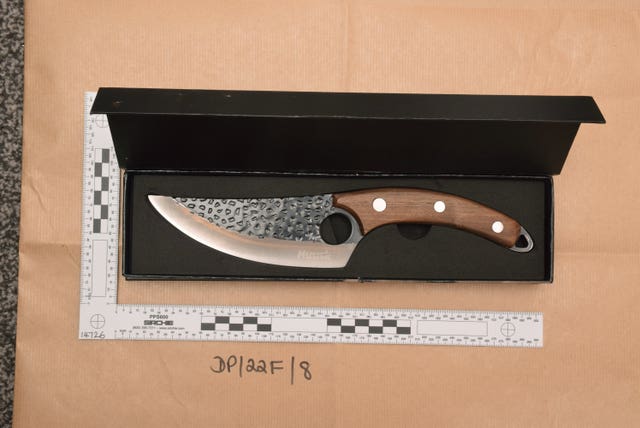 Tensions also rose over a nitrous oxide canister that Draven had found and taken to the club but refused to sell to the other group, which contained the three victims, the court heard.
Mr Gray suffered two serious wounds to his lower back which required emergency hospital treatment and Ms Hole suffered a less serious injury to her chest.
Jonathan Underhill, prosecuting, said the violence happened in less than 20 seconds and added: "There was a short burst of violence which took place in the alleyway.
"Max Maguire died within moments from a wound he received to the left side of his chest. This penetrated his lung and damaged a major artery internally and caused catastrophic and non-survivable injuries."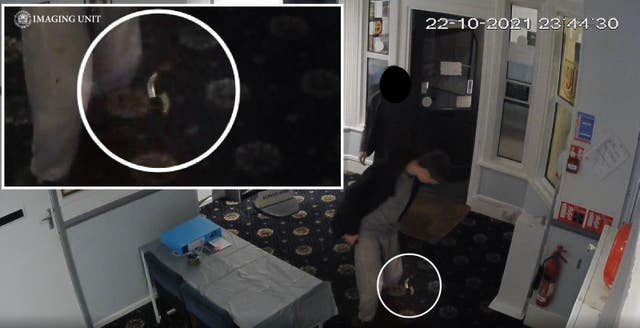 In a victim impact statement read to the court, Mr Maguire's partner, Tamara Douglas, said the defendant "ripped the whole world apart" for her and their daughter "in one cowardly action".
She said her daughter screams for her father and told her: "I want to be an angel to be with Daddy."
Mr Gray said in his statement he has long-term physical and mental health effects and suffers panic attacks, adding: "I am a paranoid wreck."