The case of a 10-month-old baby who was murdered by his parents just 39 days after being placed back into their care is to be reviewed by social services.
Finley Boden's parents, Shannon Marsden and Stephen Boden, inflicted 130 injuries on their son before he fatally collapsed at his family home in Old Whittington, Chesterfield, Derbyshire, on Christmas Day 2020.
Finley had been placed back in their care on November 17 that year by a family court, despite social services raising concerns over Boden and Marsden's drug use and the state of the family home.
After returning home, Finley was subjected to a campaign of abuse which left him with more than 50 bone fractures as well as burns, bruises and several illnesses.
On Monday, it was confirmed that a review into Finley's case had been commissioned by the Derby and Derbyshire Safeguarding Children Partnership (DDSCP).
A DDSCP spokesperson said: "The Derby and Derbyshire Safeguarding Children Partnership takes very seriously the terribly tragic death of Finley.
"Significant and early action has been already taken by agencies to make all staff aware of the vulnerability of babies and to implement the Keeping Babies Safe strategy at all levels within local agencies.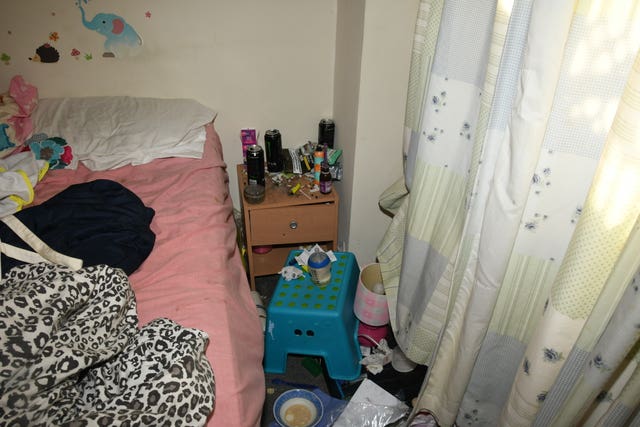 "Each agency, separately and collectively, will give careful consideration to any additional information arising from the trial and make sure that it leads to specific action, where needed.
"The Derby and Derbyshire Safeguarding Children Partnership will publish the findings of the local child safeguarding practice review in the latter part of 2023.
"This will include a full description of actions taken, along with evidence of the improvements to local safeguarding arrangements."
The trial heard how Finley was made the subject of a child protection plan and immediately taken into care after being born due to concerns over his parents' drug use and the home environment.
But a family court ordered on October 1 2020 that he should be returned to his parents within eight weeks, and made no order requiring his parents to be tested for cannabis use.
The family's social worker, Emiley Hollindale, had recommended in a report to the court that the transition period should be six months, three times longer than what was ordered.
Ms Hollindale also said that drug testing revealed that both parents were using cannabis before Finley was born and while he was in the house, with Boden later admitting that he smoked cannabis in the same room as his son.
During the trial, Ms Hollindale was asked by prosecutor, Mary Prior KC: "At that stage, despite those concerns, the local authority's recommendation was for a return for the child to go back to its parents, wasn't it?"
She added: "Your recommendation included a six-month period of transition.
"That means going back slowly over a six-month period, together with a supervision order for 12 months to the local authority.
"That is the recommendation that went before the court?
"The risk you were identifying related to the parents: if they were unable to sustain their home conditions and do so consistently, the child was at risk of suffering neglect, physical and emotional harm?"
Ms Hollindale replied: "Yes, those concerns had not been completely excluded."
Responding to the review, a Derbyshire County Council spokesperson said: "Finley's death is a tragedy and our heartfelt sympathy goes out to everyone who knew and loved him.
"Following the conviction of Finley's parents, Stephen Boden and Shannon Marsden, for murder, we continue to be fully engaged with the Derby and Derbyshire Safeguarding Children Partnership which has commissioned a local child safeguarding practice review.
"This is a statutory legal process, formerly referred to as a serious case review, which looks in depth at the role of all agencies following the death of a child.
"The review is conducted independently and it would not be appropriate for us to comment further until that review is complete to ensure we do not pre-empt its findings.
"Once the review process has concluded, we will be in a position to communicate more fully about this case."