Three siblings have said they are "proud" after completing a triathlon to raise funds for a local food bank they have volunteered at – which sets up food in the style of supermarkets so "people don't feel ashamed".
Kamran Javaid, 11, his sister Eve, seven, and brother Harris, four, regularly take on challenges during Ramadan and this year, the trio decided to complete a triathlon for non-profit PL84U Al-Suffa, which has a food bank, and where their grandmother – Shabeena, 66 – whom they affectionately call Nanu has volunteered at for seven years and they helped at on April 12.
Eve said initially the visit made her "sad" because lots of people did not have access to food.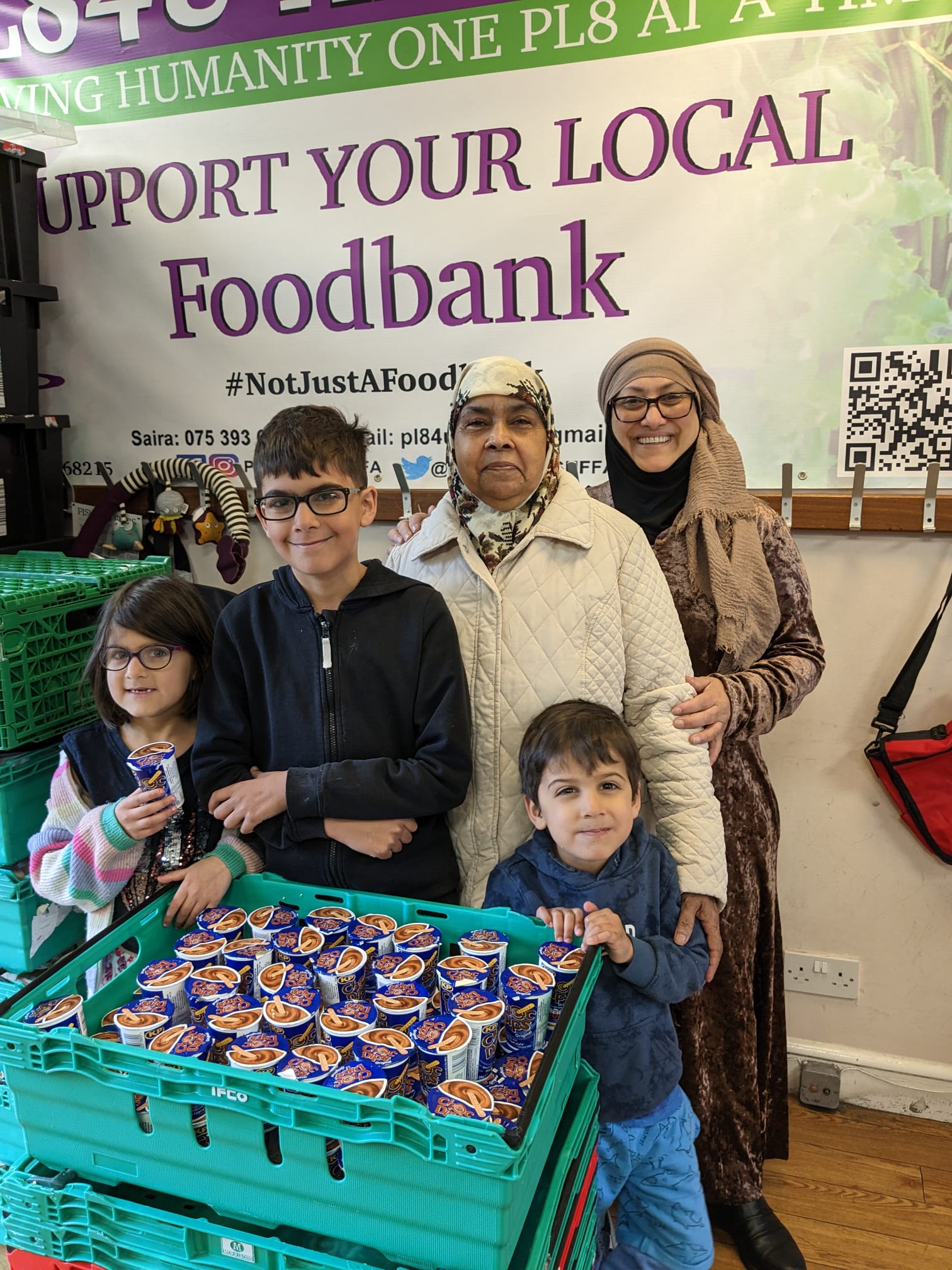 Kamran added: "I hadn't seen anything like it before and I asked the people who volunteered there about it and they said to tried to lay out items like in a supermarket so people didn't feel ashamed because they could not afford food.
"We volunteered at the foodbank to help give out food and we all really enjoyed handing out the food because it made us feel quite happy to give food to people that are less fortunate than us."
Eve added that she felt "happy" soon after seeing people getting food, with younger brother Harris saying he wanted to visit the food bank to help people "get more food".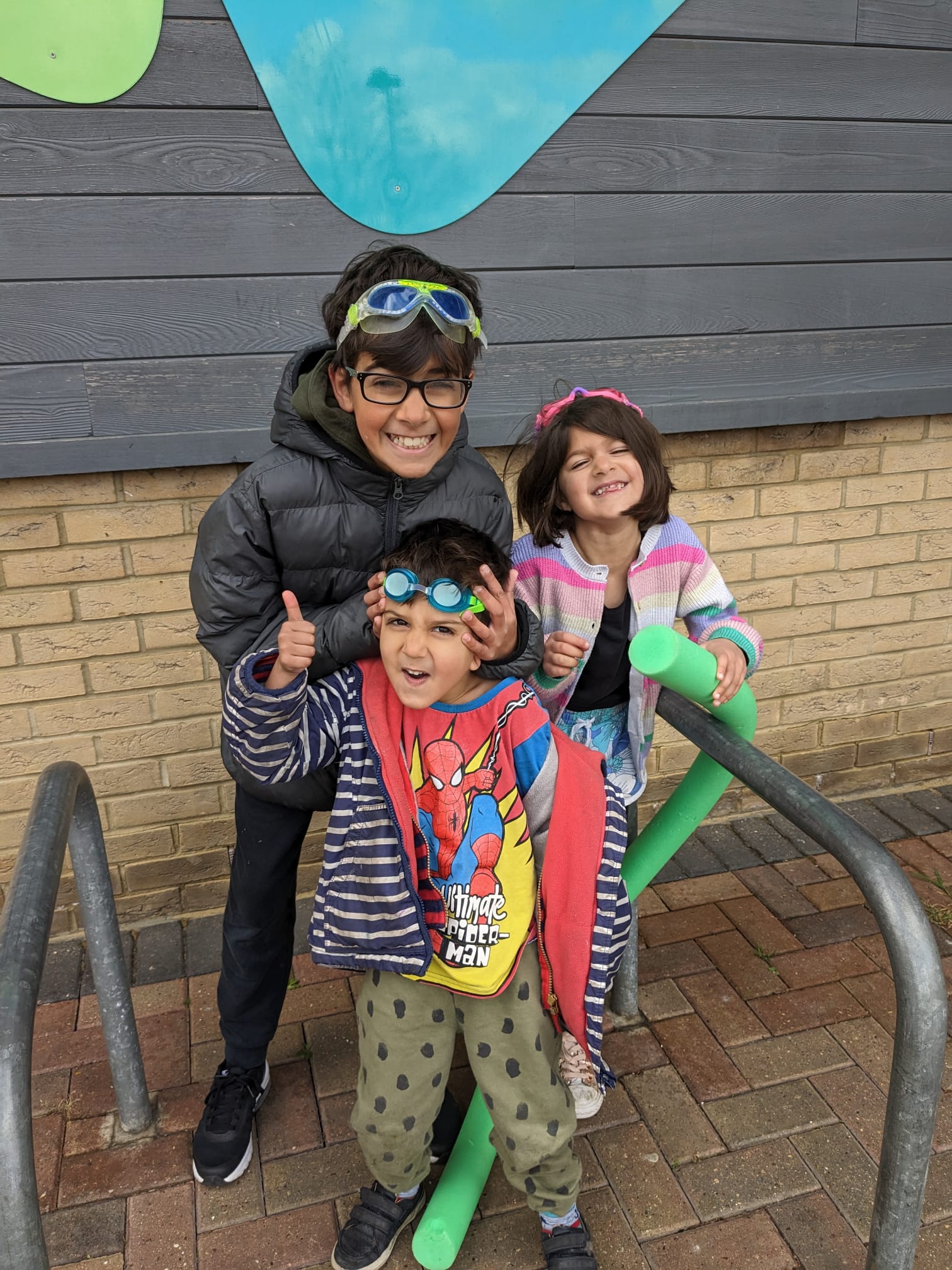 "We wanted to do a triathlon in real life because our mum is doing one too and we thought it would be a great idea to try and do it", he said.
Each sibling has taken on a different challenge to suit their age and ability, with Kamran running for two miles and Eve for one mile, while Harris ran up and down the road.
For the swimming, Kamran did 20 lengths in the main pool, Eve did 20 widths of the small pool and Harris did two widths and 10 jumps in from the side.
The cycling element took place in a local park, where Kamran completed 50 laps, Eve did 25, and Harris rode for five.
All of the siblings – who live in Waltham Forest, north-east London, said that swimming was their favourite part of the triathlon.
"I like when I use the swimming boards and can kick my legs", Harris said.
Eve added: "I like free swimming because you can do what you want."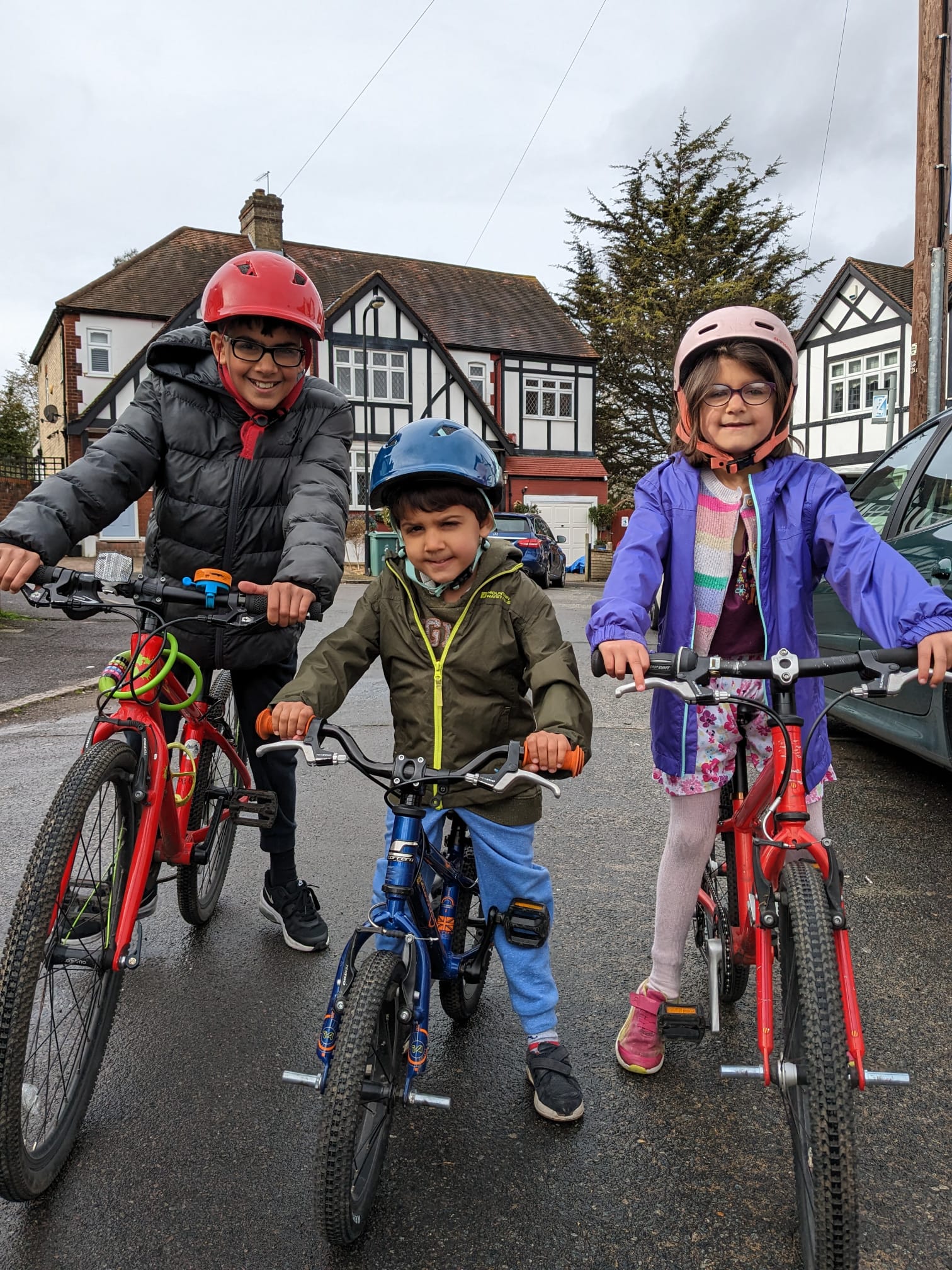 While Harris does not yet ride to school, he said of the cycling challenge: "I was excited to use my brand new bike with pedals."
Kamran said: "I feel really proud of myself that I have raised so much money to help people with no money and feed people and help people to not feel hungry."
Eve added that she is also proud to see donations on the fundraising page rise, with the trio's £1,000 target successfully being surpassed.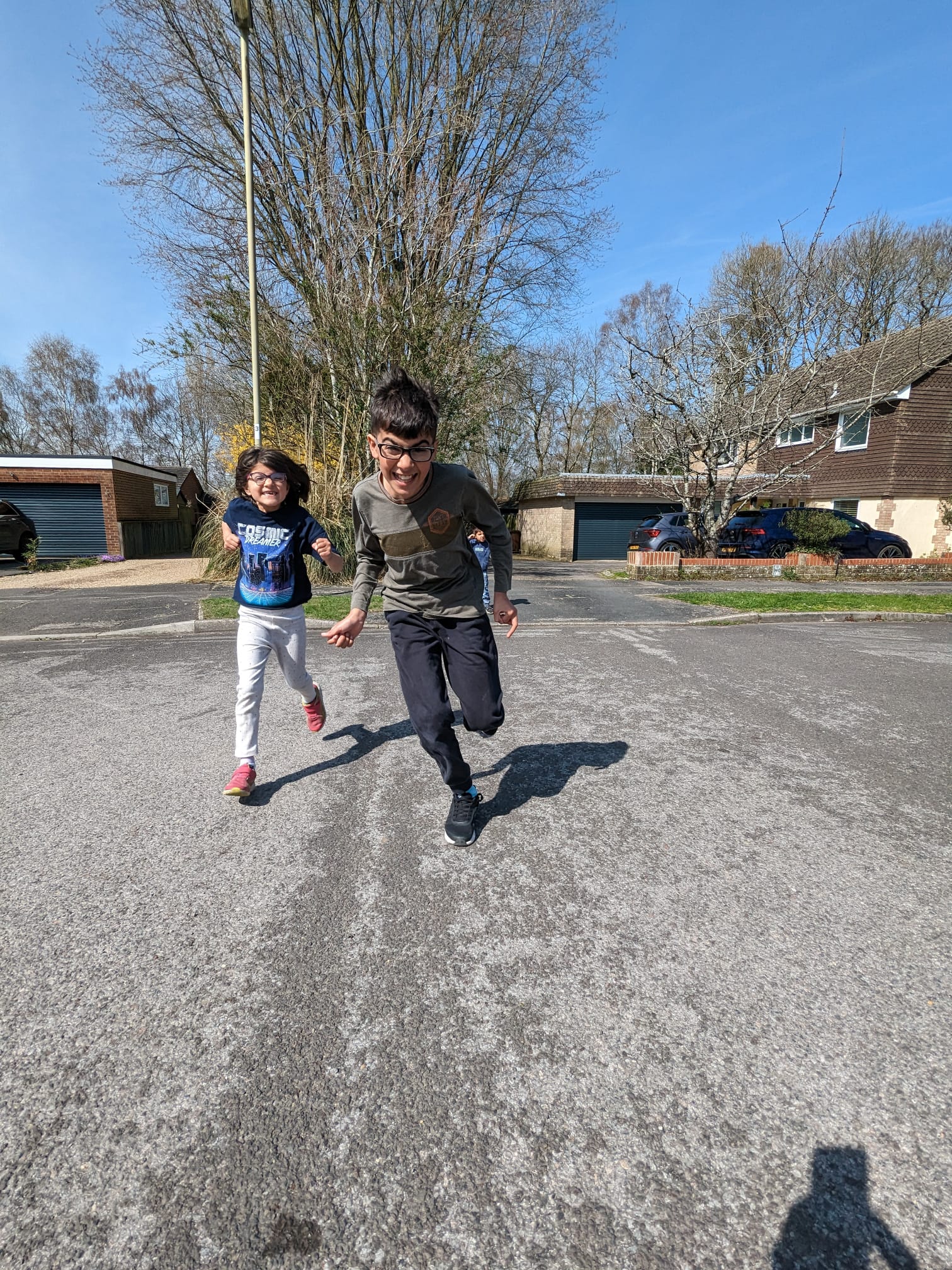 "I would say you should try doing a triathlon because it's fun and it makes you feel strong and happy."
Kamran added: "Push yourself to the highest level you can be at – originally I wasn't going to do as many as 20 laps if my swimming pool, but I kept trying and eventually I did it.
Speaking during Ramadan, which began on March 22 and ends on April 21 this year and involves Muslims fasting from pre-dawn to dusk, Eve said that this allows Muslims to imagine what it may be like for those who do not have food often.
Although Eve and Harris have not fasted, Kamran has at times.
"Ramadan teaches you to be grateful for what you have and you've been given", Kamran said, adding: "It's a time where you can give to charity and people less fortunate."
The trio's fundraising link can be accessed at: gofundme.com/f/kamran-eve-harris-triathlon-for-food-bank