Calligraphers have been carefully putting the finishing touches to the personalised invitations for the King's coronation.
Images released on the royal family's official social media accounts show the names of recipients being transcribed by hand in "New Royal Blue" ink on the large, intricately-decorated invitations for the May 6 ceremony.
Among the invites pictured on the royal family's Instagram account was one for Max Woosey, dubbed "the boy in the tent", who raised more than £750,000 for North Devon Hospice by camping in his garden for three years.
His invitation was jointly addressed to his father Mark, who is accompanying him.
Max tweeted to say his mum was "crying again" after he noticed his invitation on the British monarchy's Twitter account – joking the tears were probably because she is not invited.
The 13-year-old wrote: "Just spotted my invitation on @RoyalFamily."
He added: "Now it feels really real! Obviously Mum's crying again. (Probably because it's Dads name on it not hers)."
Two calligraphers from London Scribes Calligraphers, which has worked for the Royal Household for more than 15 years, are writing the invitations by hand using traditional italic dip pens and bespoke mixed inks.
Jenny Collier, one of the calligraphers, described the process as "meditative" and said calmness was required to keep a steady hand, and that all names were being double-checked.
She mixed the blue ink, which she has called New Royal Blue, to complement the invitation's heraldry, illustrations and gilding.
"It's the most exciting occasion we've been involved with to date and feels very humbling to have a small hand in the celebration," she said.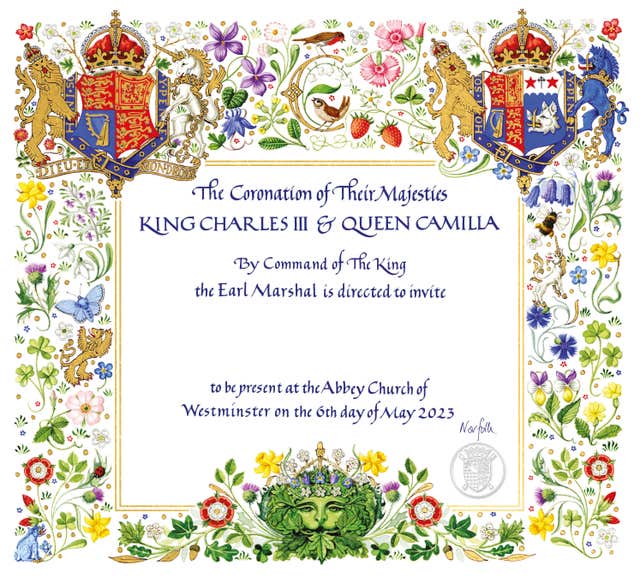 "I mixed the blue colour by hand especially for the occasion, using a selection of highest quality gouache paints with beautifully deep pigments.
"This sits better on the surface of the card, which are a lovely recycled stock, whereas ink could soak in too much and bleed or feather.
"We use simple dip pens with traditional 1mm nibs and it's quite a meditative practice, you have to be calm while writing to keep a steady hand."
She added that she was "deeply honoured" to be trusted with writing the thousands of names of invitees.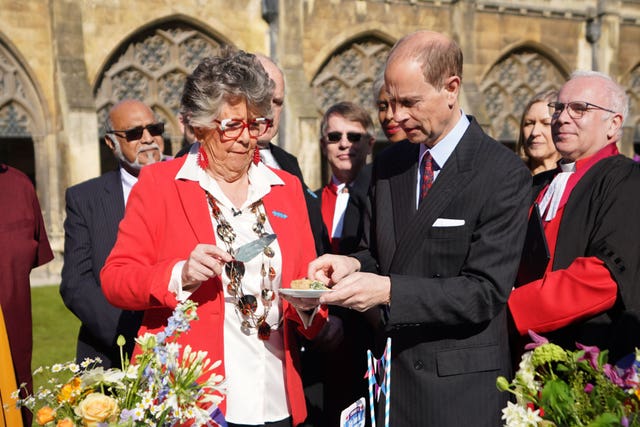 Buckingham Palace's post read: "Putting the final touches on some very special invitations…"
It said the 2,000 guests invited to Westminster Abbey will "each receive a personalised invitation that has been beautifully hand-finished by a small team of calligraphers".
Among the guests will be more than 450 British Empire Medal recipients, invited in recognition of their volunteering, charity work or for being community champions.
London Scribes Calligraphers' studio was first established in 1992 by Craig Poland-Smith, with a focus on traditional italic calligraphy for events.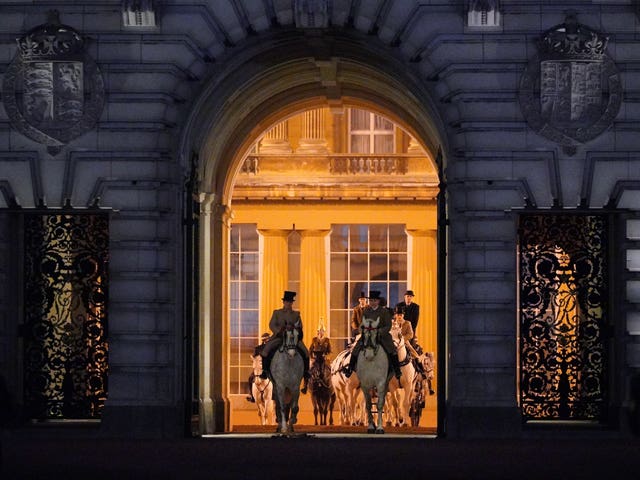 The Green Man, an ancient figure from British folklore symbolic of spring and rebirth, is the inspiration behind the overall design of the King's coronation invitation.
The artwork – which is on recycled card and has gold foil detailing – features a colourful abundance of wildflowers and wildlife, with the head of the Green Man as its central motif to celebrate the start of a new reign.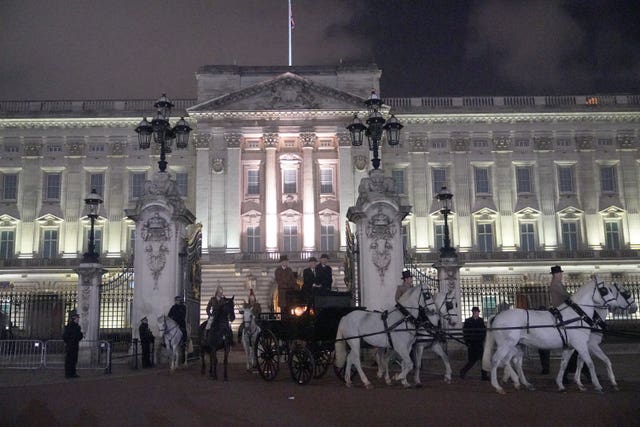 The coronation will see the largest military ceremonial operation in 70 years, with more than 6,000 men and women of the UK's armed forces taking part in the historic royal event.
Charles and the Queen Consort will make their way back from Westminster Abbey in the Gold State Coach via Parliament Square, along Whitehall, around Trafalgar Square, through Admiralty Arch and down The Mall back to Buckingham Palace.