SNP treasurer Colin Beattie returned to the job he held for 16 years after the resignation of his successor and is now at the centre of a police probe into the party's finances.
Mr Beattie, 71, served in the role, which oversees financial matters, between 2004 and 2020 and again from 2021 to the present.
But the MSP has remained relatively under the radar during his time in office.
Originally working in international finance, a biography on his website claims Mr Beattie spent 23 years living in the "Middle and Far East", followed by 11 years in London, before settling in Dalkeith, Midlothian in 2001 with his wife Lisa – a former leader of the local authority.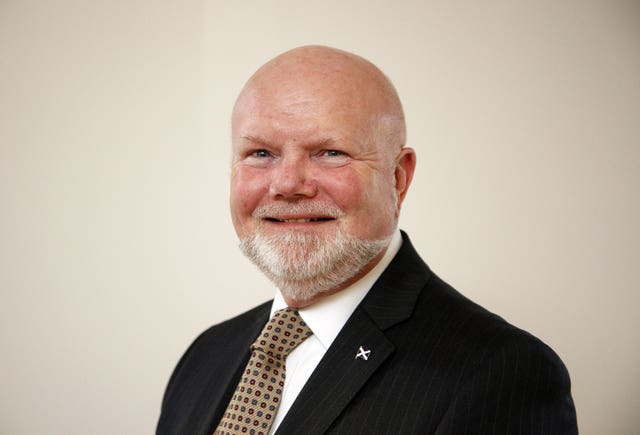 But in 2011, he moved to Holyrood, being elected as an MSP for the newly-formed Midlothian North and Musselburgh constituency.
Despite the SNP being in power throughout his tenure as an MSP, Mr Beattie has never achieved ministerial office, having never been invited by Alex Salmond, Nicola Sturgeon or Humza Yousaf to serve in Government.
His highest office to date has been the national treasurer post, a role he was elected to in a vote by party members in 2004.
In the party's 2020 internal elections, however, Mr Beattie lost out to MP Douglas Chapman.
But Mr Chapman's tenure would be short-lived, with him resigning in May 2021, claiming he had not been given enough information to carry out the job.
The following month, Mr Beattie returned to the role.
But, in July 2021, Police Scotland opened an investigation into the use of about £600,000 of donations received by the party as part of a fundraising effort to finance an independence referendum campaign.
In August 2021, Mr Beattie sought to reassure members in a statement released alongside the party's accounts, saying: "There has been concern expressed in some quarters that this system does not result in a separate fund being officially recorded in the annual accounts of the party.
"Hence a claim from some that the money does not exist.
"In fact, the money is earmarked through the internal process set out above and will be deployed fully through future cash flow for the purpose of promoting a referendum on independence and campaigns intended to secure independence."
He continued: "While these monies are not separated out, their existence in terms of the commitment as to what they will be spent on is tangible."
Scrutiny on the SNP's finances increased in the years to come, however, resulting in former chief executive – and Nicola Sturgeon's husband – Peter Murrell being arrested this month.
He was released without charge "pending further investigation" after more than 11 hours of questioning.
Mr Beattie was subsequently arrested on Tuesday.