The first rehearsal for the King's Coronation took place as military paraded through the quiet streets of central London in the early hours of Tuesday morning.
The rehearsal was due to start at 10pm on Monday but was delayed, before  hundreds of military personnel followed the route on horseback preparing for the coronation on May 6.
The coronation procession stretches to just 1.3 miles – around a quarter of the length of the late Queen's five-mile celebratory journey which went through Piccadilly, Oxford Street and Regent Street.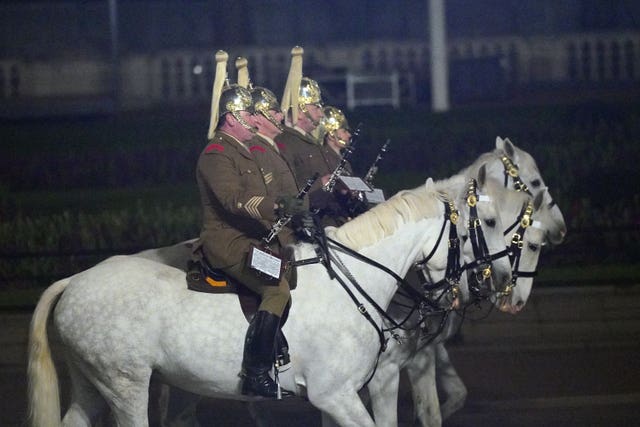 While there was no sight of it at the rehearsal, Charles and Camilla will be taken to Westminster Abbey in the Diamond Jubilee State Coach and return via the same route in the Gold State Coach.
Sailors, soldiers, and aviators from across the UK and the breadth of the Commonwealth will accompany Charles and Camilla to and from Westminster Abbey.