Street artists raced against the clock to paint an 8ft mural in the average time it takes runners to finish the London Marathon to raise awareness of the Great Ormond Street Hospital Children's Charity fundraising appeal.
Two street artists took just four-and-a-half hours to paint the artwork near Tower Bridge in central London, which features the face of six-year-old Sienna Halls, who was treated for leukaemia at Great Ormond Street Hospital.
GOSH Charity is the London Marathon's charity of the year and its runners are hoping to raise £3.5 million to go towards building a new children's cancer centre.
The charity said the mural, created by street art agency Global Street Art at a key point on the marathon route in Potters Fields Park, depicts Sienna "leading the race" against childhood cancer.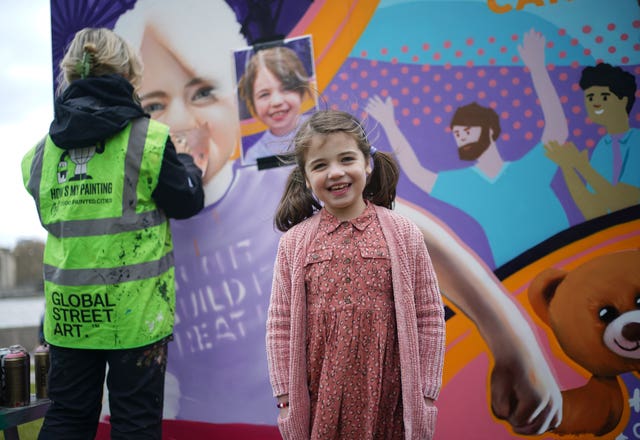 He said: "Sienna has come an enormously long way in her treatment for leukaemia, and we are so unbelievably proud of how she has handled everything that has been thrown at her along the journey.
"It will be an honour and a privilege to run the TCS London Marathon on Sunday to raise funds for GOSH Charity and give back to the hospital that has been a phenomenal support to our family in the most challenging times.
"For Sienna to be recognised in this mural is amazing, and I hope it will inspire as many people as possible to raise money for a new children's cancer centre at GOSH and give hope to more families like ours."
GOSH Charity's Build it, Beat it campaign is its biggest-ever fundraising appeal to raise £300 million for the new world-leading cancer centre.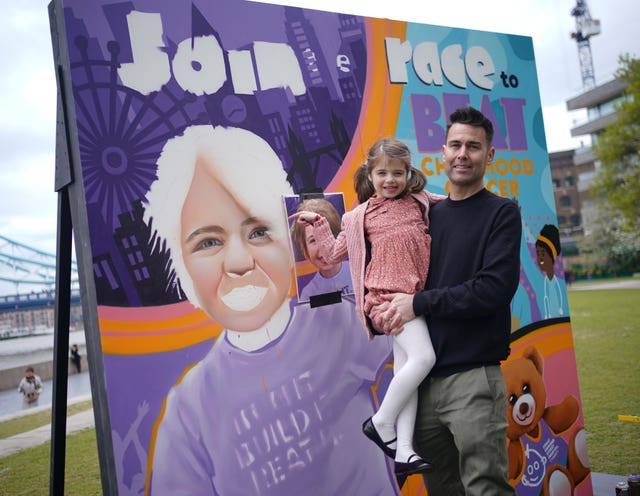 The centre will have inpatient wards, intensive care units, operating theatres and a cancer day care centre where children can receive their chemotherapy, meaning the hospital's specialist teams can work more closely together in the same part of the campus.
Alongside the clinical services, the children's cancer centre will also feature a new hospital school and outdoor spaces including a roof garden, to make sure children can still enjoy their childhood while they are going through treatment.
Every day, an average of five families in the UK receive the news their child has cancer, according to figures from Cancer Research UK.