Senior civil servants need more experience of the world beyond Whitehall, MPs have heard.
Gisela Stuart, who chairs the body responsible for overseeing recruitment to the Civil Service, told MPs on Tuesday that she wanted to see more top mandarins with experience working in devolved administrations and the private sector in order to ensure "diversity of thought".
Baroness Stuart told the Commons Public Administration and Constitutional Affairs Committee: "If I had my way, I would say if you want to become a permanent secretary you should have worked outside London, ideally probably in a devolved administration at some stage, ideally been out in a delivery (role) or in the private sector and then bring you back.
"But that requires career management at a lower level so that we start rewarding not your ability to work your way across Whitehall but actually your ability to deliver on policy."
Mr Sunak said he wanted to ensure senior civil servants spent at least a year of their career outside Whitehall or in the private sector, and to link payment to performance rather than long service.
The Government has already taken steps to ensure a wider array of candidates for Civil Service roles, requiring all senior jobs to be advertised externally.
But Baroness Stuart, who has been First Civil Service Commissioner since March 2022, said there had been "a reluctance of external candidates to actually come forward".
She said: "We still do not sell the privilege and the sheer excitement of some of the government jobs which we offer."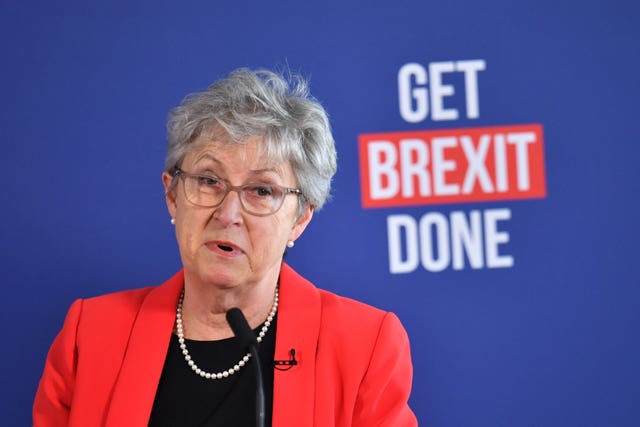 Baroness Stuart also denied she had failed to uphold her requirement to be impartial by taking part in a cross-party summit at Ditchley Park, Oxfordshire, to discuss Brexit in February 2023.
Prior to her appointment as head of the Civil Service Commission, her impartiality was questioned due to her former roles as a Labour Party MP and chair of Vote Leave in 2016.
Baroness Stuart told MPs that impartiality "doesn't mean inactivity or irrelevance", saying: "It is not a partisan stance to take that I would like this Government to be economically successful and the United Kingdom to be cohesive and coherent.
"And whether I'm a civil servant or whether I'm a former minister or whether I work for industry I have a role to play in that."
Regarding the Ditchley Park conference, she added: "When I read the reports that this was the 'deep state' gathering in Oxfordshire, I'm afraid my initial response was if I had known that I wouldn't have arrived late and left early."