A critically endangered foal born at Whipsnade Zoo has given zookeepers "immense" hope that conservations have the power to bring species back from the "brink of extinction".
The pointy-eared Przewalski's foal took his first "wobbly" steps following his birth on April 13 at the zoo, as part of the European Endangered Species Programme for the species.
Przewalski's horses were classified as 'extinct in the wild', but thanks to Whipsnade Zoo's work breeding and reintroducing the horse species to Mongolia as part of a collaborative conservation project between Mongolian and UK ZSL scientists to save the species, there is hope that other species could be brought "back from the brink of extinction".
The foal's name – Luujin  – means compass and was decided upon by ZSL conservationists working in Mongolia.
"Luujin's name symbolises moving in the right direction for this species – from extinct in the wild to roaming in their native habitat once more, which is an incredible collective achievement for conservationists," said ZSL's Mongolia country director Tungaa Ulambayar.
"Luujin is a reminder of the incredible potential of conservation zoos to bring species – quite literally – back from the brink of extinction."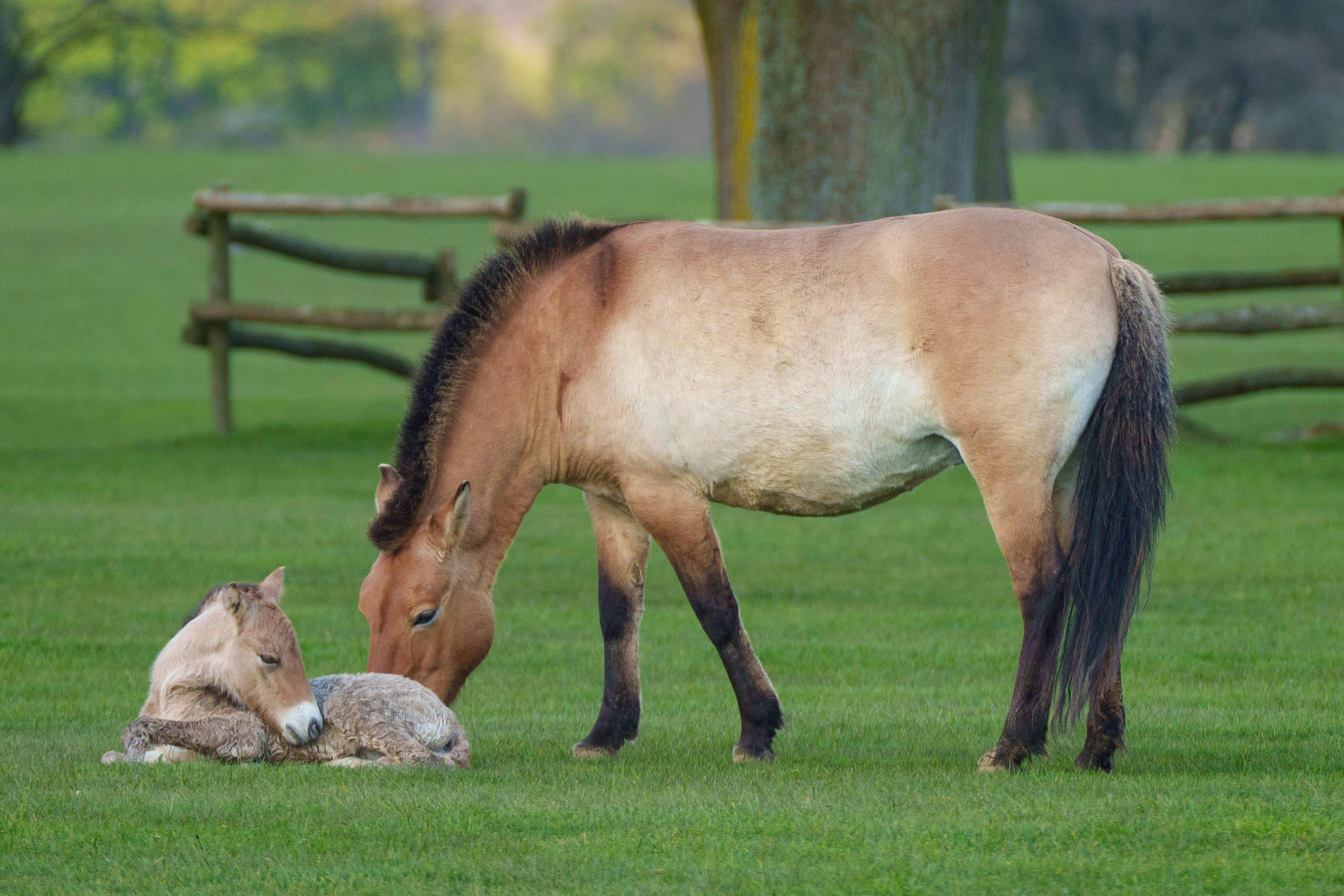 "Our team filmed the youngster's first tentative steps moments after being born, which gave us all an immense feeling of hope for this endangered species," said zookeeper Luke Pharoah.
"After his wobbly first steps, Luujin is now just starting to stretch his legs and try to gallop – visitors to our conservation zoo will be able to watch him finding his feet with the rest of the herd this spring."
Keepers had been patiently monitoring the foal's mother Charlotte while she was pregnant. They say she has become "very protective" of her son since his birth, "nudging him along gently in the spring sunshine".