A "giant" of the D-Day veteran community has died just three months after his 100th birthday.
The British Normandy Memorial has confirmed the death of Joe Cattini on Tuesday April 18, who had been an ambassador for the memorial.
Mr Cattini, from Eastleigh, Hampshire, served for five years from 1941 and landed on Gold Beach on D-Day as a bombardier in the 86th Field Regiment of the Hertfordshire Yeomanry.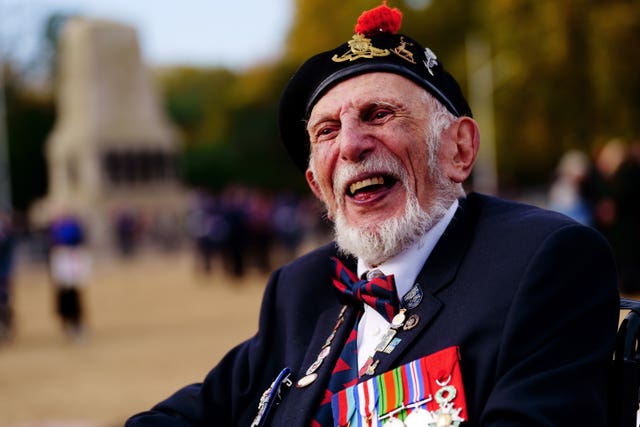 "We mourn Joe Cattini's passing and remember the man that he was. I recall the support he gave to me and the memorial project in its earliest months.
"Thank you Joe, for everything, from your service in Normandy, to being the delightful man that you were. You will remain in our hearts. Rest in Peace dear friend."
Mr Cattini's daughters, Frances Bradshaw and Marian Farrow, said in a statement: "Our dad had a wonderful life. Having survived the Second World War he was determined to make every day count.
"He had a wonderful sense of humour and a cheeky smile right through to his final days.
"During these trips he became passionate about having a British memorial built in Normandy. The British Normandy Memorial now constructed sits in Ver-sur-Mer, above Gold Beach, where he landed.
"Dad also revisited Eindhoven, which he liberated as part of the Market Garden campaign. During these trips, he spoke of his experiences with schoolchildren.
"He felt it was very important that future generations learn the lessons from the past.
"To this end, he has asked that donations at his funeral should go to the Normandy Memorial Trust to help fund the second ambitious phase of the project – an education and visitor centre."
A Memorial spokesman said that Mr Cattini was initially involved in the action at Luc-sur-Mer and then at Ver-sur-Mer, the location of the British Normandy Memorial, and went on to fight through the "bocage" area, with his regiment fighting its way across the heavily defended terrain.
He said: "Joe's life changed when he joined the group D-Day Revisited to return to Normandy for the 70th Anniversary.
"In 2014, he also began visiting Eindhoven as part of the Market Garden commemorations.
"In 2019 he was present at the inauguration of the British Normandy Memorial, after having been appointed Ambassador. He continued to campaign for ongoing support of the Memorial to ensure that his fallen comrades were never forgotten."
The spokesman added: "We send our deepest condolences to Joe's children and their families, and pay tribute to Joe, who demonstrated unwavering support for the Memorial project from the very beginning.
"We are proud and honoured that Joe was our Ambassador since 2019 and he was able to visit the completed Memorial twice. He took part in the first remembrance ceremony to take place at the Memorial on June 6 2022.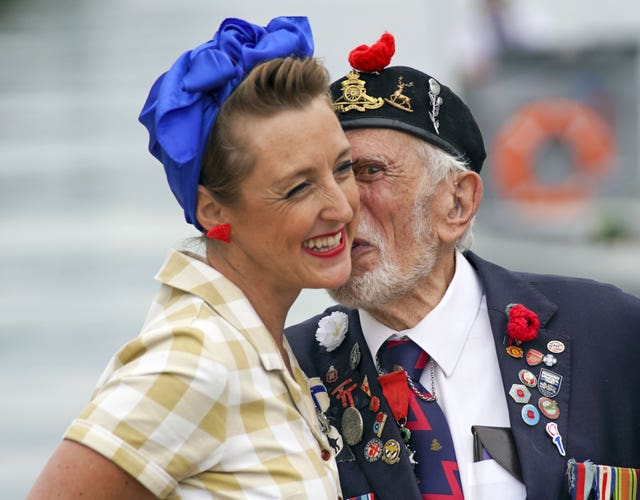 "With kind permission from Joe's daughter, Fran Bradshaw, we share pictures from the family archives and his life story."
Alberto Giuseppe Antonio Cattini was the eldest of four boys. His parents owned cafes.
He was born in Gray's Inn Road, close to Little Italy, but grew up in Constantine Road, Hampstead. His parents' cafe was just yards away in Elm Terrace.
In 2014, when he met King Charles, then Prince of Wales, as part of D-Day commemorations that year, he described how the landing craft in front of him hit a mine and sank.
He said: "The chaps were scrambling out as fast as they could. Some of them were swimming up to their necks in water. There were a few casualties that did not make it."