Not allowing young voters to use the same photo identification as older people hints at potential "selfish interests" behind a change in policy at polling stations, according to Sir Ed Davey.
The leader of the Liberal Democrats said his party is opposed to new compulsory rules for those voting in person during England's local elections next month.
Those turning up at polling stations will be required to show a form of photo identification, such as a passport, driving licence or blue badge.
His comments seem to allude to long established polling suggesting that older voters are more likely to vote Tory than younger members of the electorate.
The former cabinet minister said ministers had "failed to make the case" for the change in policy, which he branded "wrong".
He told Sky News: "They claim it was about voter fraud. There is no evidence about this at all and it will make it harder for some people to vote.
"When you look at the sort of things they have done in implementing this, they've made it OK for retired people to use their bus passes – that's great, I think that's right.
"But they have not allowed young people to use their bus passes as photo ID.
"That is very suspicious and I think it suggests the Government's motives behind this change are nothing to do with voter fraud; they are everything to do with the selfish interests of the Conservative Party."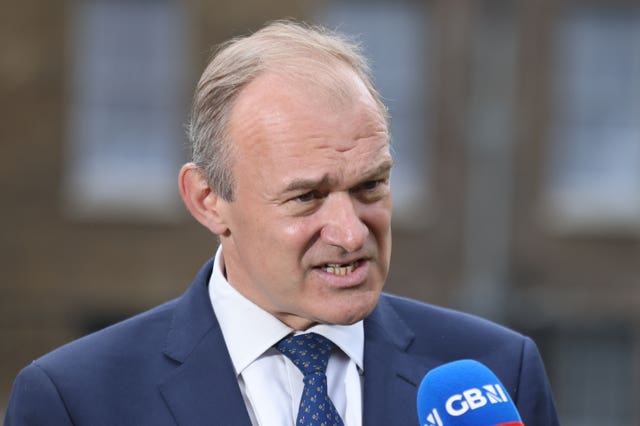 More than 8,000 council seats in England are up for grabs on May 4 across 230 local authorities, ranging from small rural areas to some of the largest towns and cities.
Polls are also taking place to choose mayors in Bedford, Leicester, Mansfield and Middlesbrough.
Elections are not taking place in all parts of England this year.
There are no contests in London and Birmingham, along with other areas including Cornwall, North Yorkshire and Cumbria.
It comes as a study commissioned by the Local Government Information Unit (LGIU) found that there is confusion over what forms of identification will be accepted under the new voting rules.
A poll by Ipsos — which interviewed 1,859 adults aged 18-75 online in England between April 7 and 10 — found that more than a third of English adults incorrectly thought a student card would be accepted, while 30% wrongly thought their poll card would be valid.
Those thinking a polling card would suffice rose to 42% among those aged 18-34 and half of ethnic minorities.
Jonathan Carr-West, chief executive of the LGIU, said: "In spite of a public awareness campaign, 41% of people have heard little or nothing about new voter ID requirements being introduced for the upcoming local elections in England.
"As we head into local elections, it is essential that the British public understands and has access to the correct forms of ID so they can harness the power of their vote."
Those without a valid form of ID have until April 25 to apply for a voter authority certificate, which can be used instead.
Separately, Sir Ed said he expected the Lib Dems to make "real gains" in the local contests, adding: "Four years ago we made massive gains, 700 gains, so we've got to do even better than that."
Later in the interview, he said: "If people want to get rid of the Conservatives in many parts of the country, particularly in these local elections, they need to vote Liberal Democrat.
"We are the main challenger to the Conservatives in huge numbers of seats."
Separate local elections are being held in Northern Ireland on May 18, though the deadline to register there is not until April 28.