A man with a lifelong fear of creepy crawlies celebrated his 60th birthday by discovering a taste for insects as part of an unusual whisky tasting.
Scott Begbie was given a tasting at the Scotch Malt Whisky Society for his birthday, which saw crickets, mealworms, locusts and scorpions matched with different types of Scotch.
Mr Begbie, from Stonehaven in Aberdeenshire, said he "always had a phobia of spiders and creepy crawlies generally".
He added: "Seeing the insects and picking them up was quite tricky at first, but I ended up enjoying it.
"My favourite flavour pairing was the smoked crickets with a blended malt featuring smoky whiskies from Islay and Orkney. That pairing of smoky, salty flavours worked really well.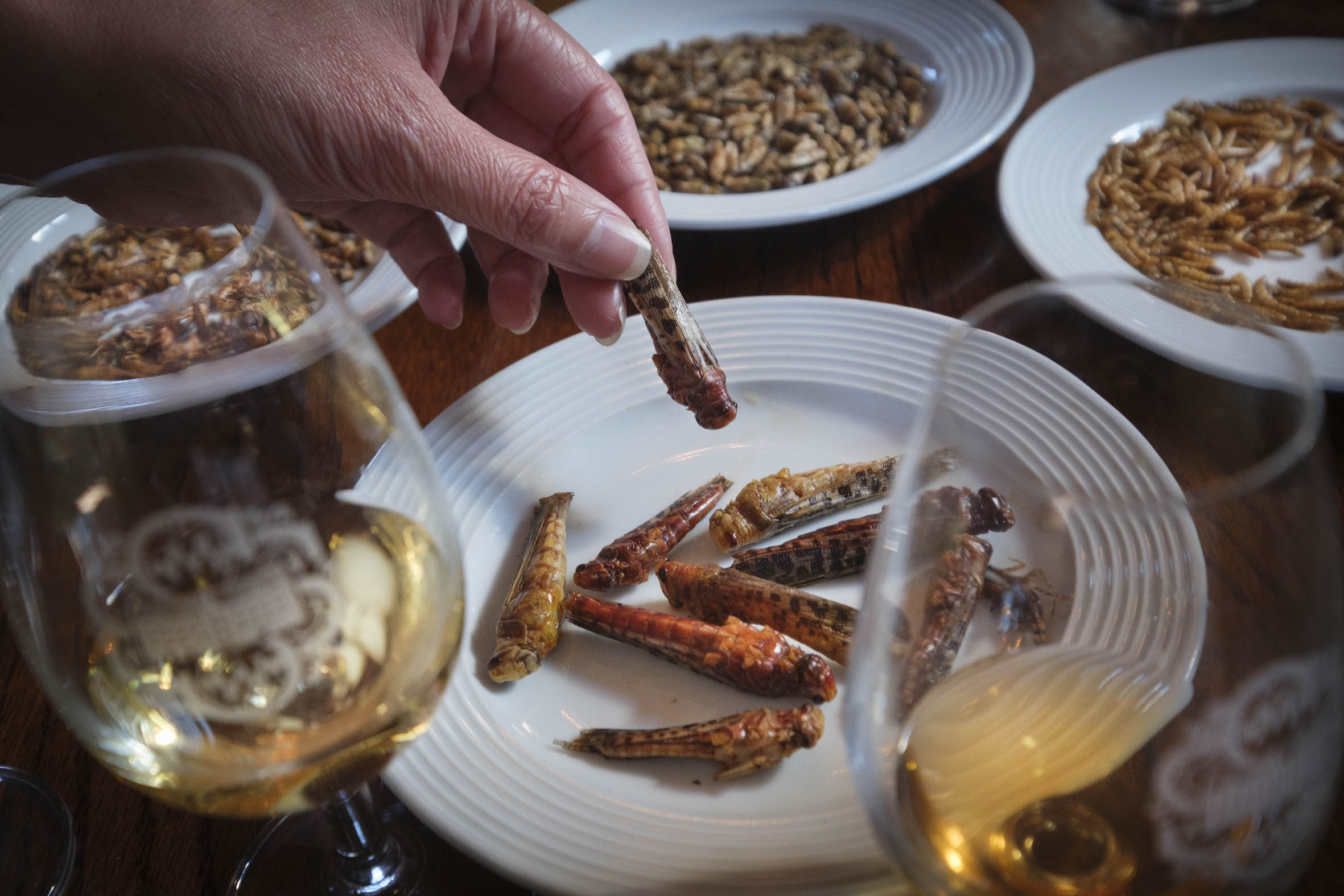 "The locusts were challenging but they reminded me of Twiglets.
"The scorpion surprised me – it was really good, a bit like a salty pretzel."
He was one of three whisky fans to take part in the A Pairing With Legs event, as part of the society's 40th anniversary celebrations held at its home at The Vaults in Leith, Edinburgh.
Helen Stewart, of the society, said: "A Pairing With Legs is just one of many unconventional tastings taking place this year as we continue bringing adventurous whisky fans together to explore the flavours of whisky and enjoy interesting sensory experiences."
There is second event in May, the society said. It has previously paired whiskies with unusual items such as ice cream and also staged a tasting on top of a Munro.