A police officer has appeared in court charged with three counts of rape while on duty.
Sergeant David Stansbury, 42, appeared before Bristol Magistrates' Court on Wednesday afternoon accused of raping a woman aged 16 or over.
Charges allege that he raped the woman in Plymouth, Devon, between October 23 and November 30 in 2009.
Stansbury, who wore a face mask as he arrived at and left the court building, was not asked to enter a plea to the three charges against him.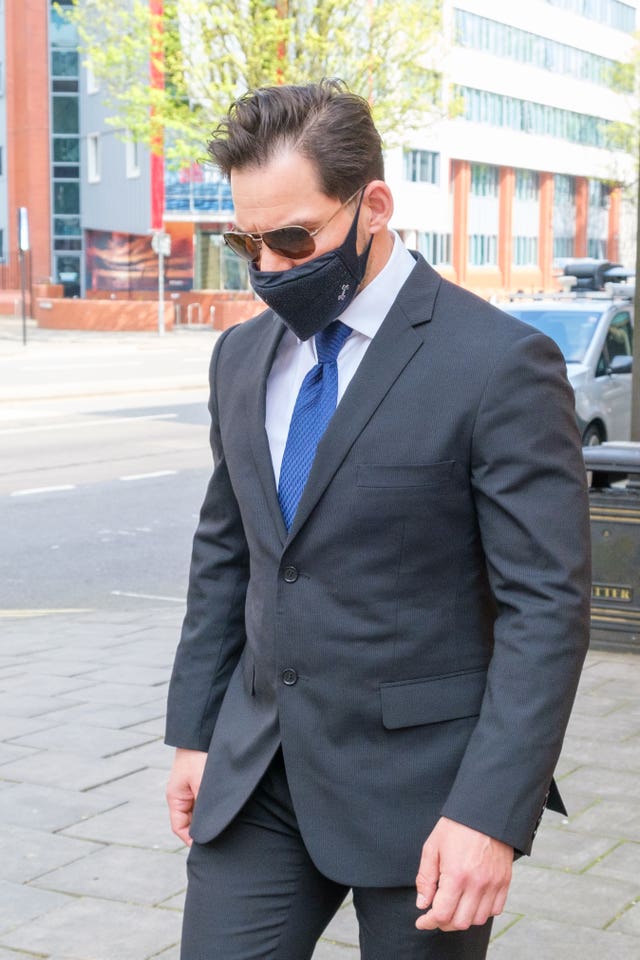 District Judge Lynne Matthews adjourned the case to Bristol Crown Court.
She told the defendant: "I grant you unconditional bail until you must appear at the crown court at Bristol on May 10."
May Li appeared for the prosecution during the short hearing, while Jack Barros represented Stansbury.
Devon and Cornwall Police previously said the charges related to alleged incidents in Plymouth in 2009 while he was on duty.
The force added that the allegations have been under investigation since being reported to them in September 2020.
Stansbury, of Ilminster, Somerset, was an officer with Devon and Cornwall Police between 2009 and 2011.
He now serves with Hertfordshire Police but is currently suspended from duty.