The Women's Institute has no plans to review its policy welcoming transgender women as members of the organisation, its chief executive has said.
The current policy states that anyone "who is living as a woman is welcome to join the WI and to participate in any WI activities in the same way as any other woman".
The largest voluntary women's membership organisation in the UK – known as the WI – has faced calls to stop admitting transgender women from a group within its ranks.
The declaration group said it supports the rights of trans people "to live safely and to be treated fairly", but called for the WI to "focus on women as a biological sex class, rather than as an individual expression of gender, which may not correspond with natal sex" and to actively campaign for single sex spaces.
But NFWI chief executive Melissa Green told the Guardian the organisation had "received no communication" suggesting a change in policy is what members want.
She said: "Being part of the WI is about the experience of being a woman, and that is a combination of both biology and lived experience.
"For us, transgender women are women and we want to share and celebrate their experience with them. I know from speaking to so many of our members that they feel that we are enriched by that, that we learn something about being a woman through the eyes of transgender women."
The Guardian reported Ms Green as having said the WI received just two direct emails about the issue on Tuesday.
Ms Green added: "We're not an organisation that sort of stuck in one place – we're constantly evolving and reviewing opposition and making sure we're relevant to women in the 21st century.
"So there are no plans to review this policy – which is not new – because we've received no communication suggesting that that's what our members want."
She said the WI has a "very strong democratic process" and "don't let ourselves get caught up in this kind of external panic around things because our members already have a route to share their views and their thoughts with us".
The NFWI position has been publicly supported by former Conservative leader Lord William Hague, who said organisations such as the WI must accept that people changing gender is "part of our society now" and that new people should be welcomed as members.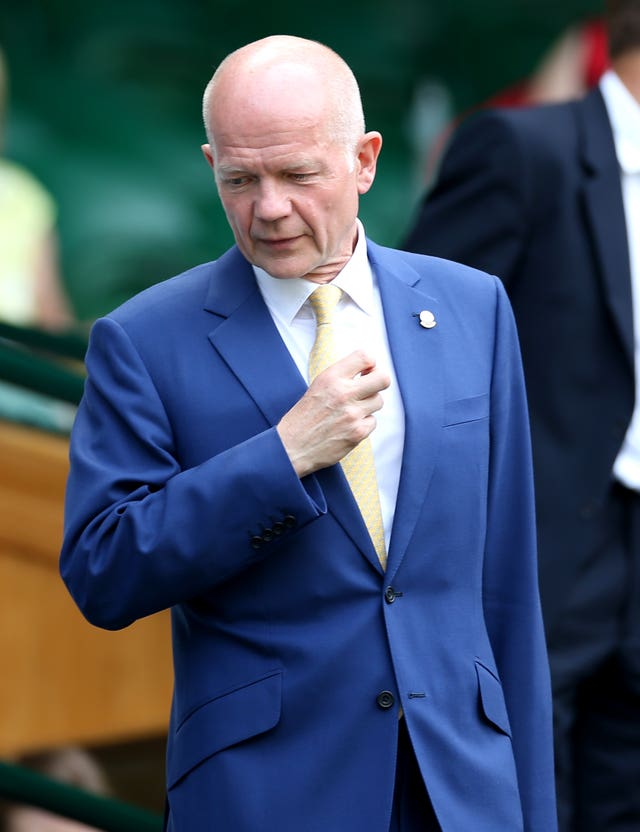 "I'm not sure that applies to the Women's Institute though, you know there are transgender people, they have changed their gender. This is part of our society now, and I think large national organisations like the WI have to get over that and get used to that, and welcome new people.
"So that would be the side of the argument I'm on. I'll probably get a lot of angry letters now from WI members but I would be on that side of the argument."
Asked about the issue, Prime Minister Rishi Sunak's official spokesman said it is up to specific groups "to decide what's right for them", but stressed that the starting point must be treating transgender people with compassion.