A man has been found guilty of killing his wife in a ferocious knife attack after she secretly recorded his violent abuse on her mobile phone.
Asim Hasan had claimed he did not intend to seriously harm Aaisha Hasan when he stabbed her 36 times at the family home in Canning Town, east London, on May 19 2022.
On Thursday, a jury at the Old Bailey deliberated for just an hour and a half to reject the 33-year-old's defence and find him guilty of murder.
In the weeks leading up to 34-year-old Mrs Hasan's death, the couple rowed over money, the defendant's behaviour and his accusation that she was having an affair.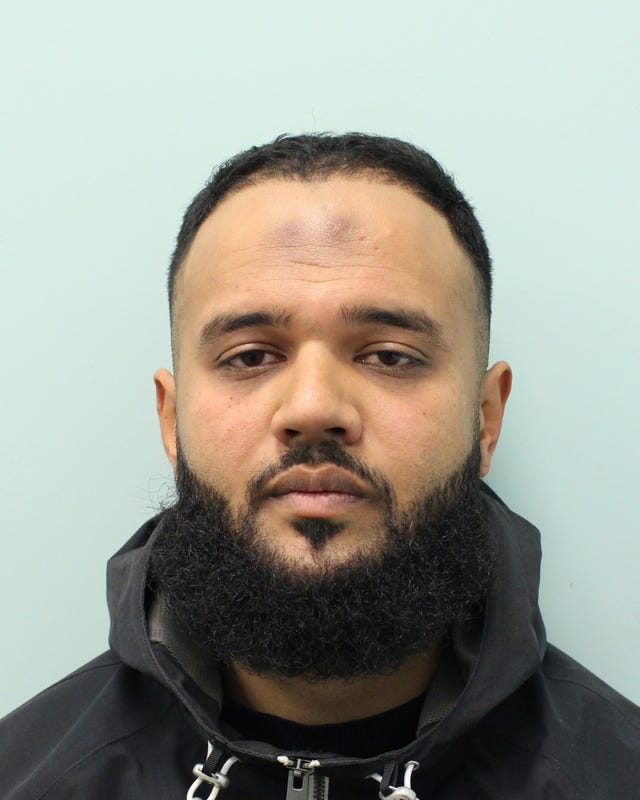 In a folder on her phone labelled "Hidden", Mrs Hasan stored images, including of a black eye and cuts to her face, taken after Hasan was violent in February, April and 11 days before she died in May.
Last May 9, she sent a "desperate" WhatsApp message to friends, which Mr Smith said was particularly "chilling", jurors heard.
In it, she voiced fears that "he would have killed me" but for the presence of others in the house.
Mrs Hasan wrote: "I don't want to call the police on him coz this can get him into serious trouble. I just want him out the house now. I don't feel safe."
The next day, Hasan continued to accuse his wife of "cheating" despite her repeated denials, according to one recording.
A neighbour alerted police but, because Mrs Hasan appeared well and made no complaint, the matter was not taken further, the jury was told.
In another recording, Mrs Hasan accused her husband of hitting her and said: "The next time you will kill me. The next time you will kill me, I don't want that."
On the morning of May 19, Hasan called 999 and told the operator: "I just stabbed my wife."
Mrs Hasan suffered 36 wounds in the "ferocious and really quite savage attack", Mr Smith said.
One stab was inflicted with such force it "cut a wedge of bone" from her skull, he said.
Police and paramedics arrived at the couple's home to find Mrs Hasan lying on the kitchen floor in a pool of blood, and she was pronounced dead at 7.20am.
A black-handled kitchen knife, which the defendant allegedly used, was found on the cooker.
After being arrested and interviewed by police, Hasan allegedly said: "I am guilty and you can charge me."
Mr Smith told jurors that, in a "cruel twist", Hasan was the one looking to have an extramarital affair, contacting a woman on a Muslim dating site days before his wife's death.
Detective Chief Inspector Mark Rogers, of Scotland Yard, said: "Hasan carried out a ferocious and savage attack on his wife, stabbing her at least 26 times.
"Aaisha had tried to defend herself during Hasan's frenzied attack, but she did not stand a chance against him.
"Hasan had denied murdering Aaisha, claiming he had not intended to cause serious harm. Thankfully the jury disagreed and recognised the fact that you do not carry out a sustained, brutal attack such as that without, at the very least, intending to cause serious harm."