The Archbishop of Canterbury has received the specially-commissioned Coronation Bible which will be used by the King at his crowning ceremony.
Charles will be presented with the King James Bible – which is hand-bound in red leather and decorated in gold leaf – during the May 6 service and place his hand on it when he takes his coronation oath.
A Bible has been presented to the monarch this way since the joint coronation of William III and Mary II in 1689.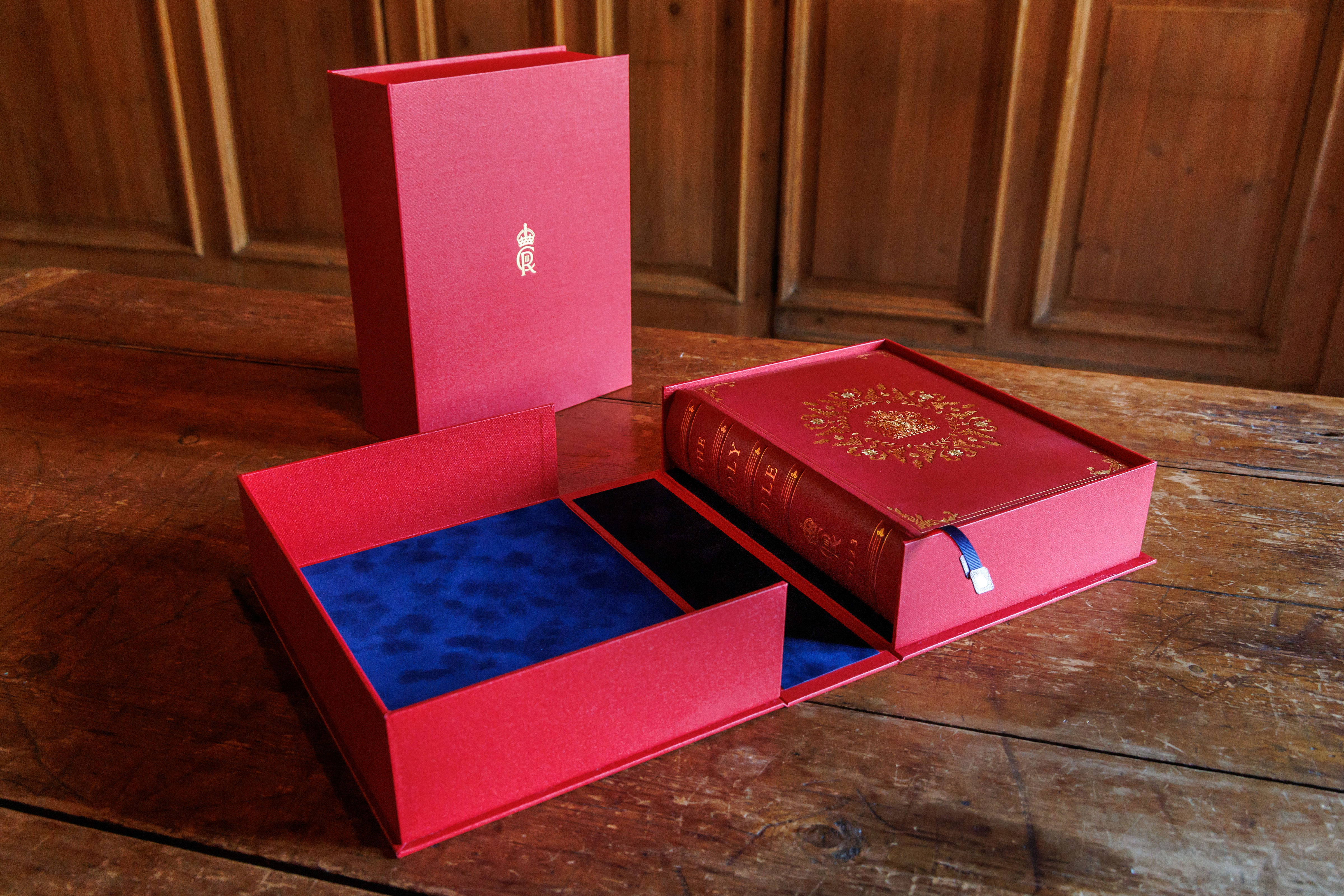 Archbishop Justin Welby commissioned Oxford University Press (OUP) to produce the work of Christian scriptures which was hand-bound and decorated by London bookbinders Shepherds, Sangorski & Sutcliffe.
The Archbishop said: "The Bible which will be presented to His Majesty the King is a reminder that Scripture is not just at the heart of the responsibilities he undertakes at the Coronation, but at the heart of Christian life.
"On this momentous occasion, the Bible will be the first and most important gift offered to the King.
Four copies of the Coronation Bible have been made.
The Bible used in the service will be kept in the Lambeth Palace Library.
One will be given to the King as a personal copy, and the other two will be placed in the archives of Westminster Abbey and Oxford University Press.
As King, Charles is also the Supreme Governor of the Church of England.