A Co Down man who helped to bring peace to Europe in the 19th century has been commemorated with a plaque in his home town.
Viscount Castlereagh was part of the shaping of Europe through his role at the Congress of Vienna, the coming together of the leaders of the victorious powers in 1814 following the defeat of French ruler Napoleon Bonaparte.
He is also regarded as controversial in Ireland for his role in suppressing the 1798 rebellion, and creating the Act of Union in 1801 which saw Irish interests represented at Westminster.
He was disappointed after the Act of Union that created the United Kingdom of Great Britain and Ireland as he wanted Catholic representation, which had not existed in the old Irish parliament in Dublin, but King George III blocked that part of the act.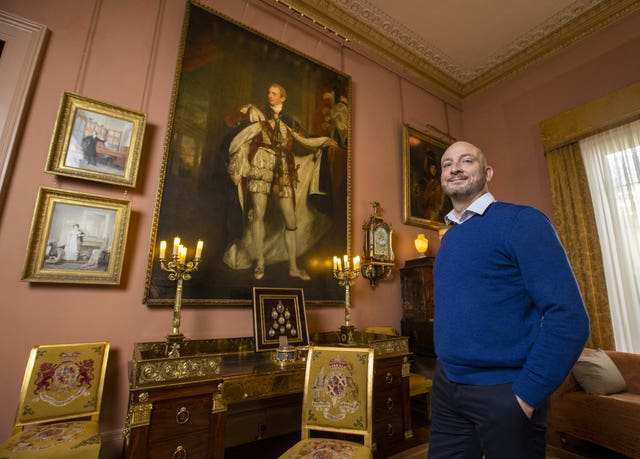 During his political career was Viscount Castlereagh was Chief Secretary of State for Ireland during the Act of Union in 1801, Secretary of State for War and the Colonies from 1804-1809, and Secretary of State for Foreign Affairs from 1812 to 1822 and Leader of the House of Commons for the same period.
He became the second Marquis of Londonderry in 1821 when his father died.
In 1822 he took his own life. He was buried with honours at Westminster Abbey, London.
A blue plaque has been unveiled in his memory at the Town Hall in Newtownards.
The current residents of Mount Stewart, Lady Rose and Peter Lauritzen, the Mayor of Ards and North Down Karen Douglas, and the Lord Lieutenant of County Down, Gawn Rowan Hamilton, were present for the unveiling.
Ms Douglas said she hopes the plaque organised by the council and the Ulster History Circle will remind local people of his legacy.
"I was delighted to unveil this blue plaque to commemorate and mark the 200th anniversary of the death of Robert Stewart, Viscount Castlereagh, who spent his early years in Newtownards before making Mount Stewart his home," she said.
"It is fitting that the plaque be placed on this historical building which has links with the Stewart family, and I hope it serves to remind local people of Castlereagh's legacy.
"I would like to especially thank the Ulster History Circle and Mount Stewart for all of their assistance in making the blue plaque possible."
An exhibition exploring the life and political career of Viscount Castlereagh is currently on display in Newtownards Library.