A Royal Marine who will run the London Marathon while carrying a fridge called Fridget Jones has said he is "confident" that he will earn a Guinness World Record for the feat.
Sam Hammond, 30, of RNAS Culdrose in Cornwall, has already broken the world record for the fastest male half marathon carrying a household appliance (white goods) after running the Brighton half marathon earlier this year in two hours four minutes and 13 seconds.
Now he is on track to complete the London Marathon in record time this weekend with his partner Samantha, 28, running at his side.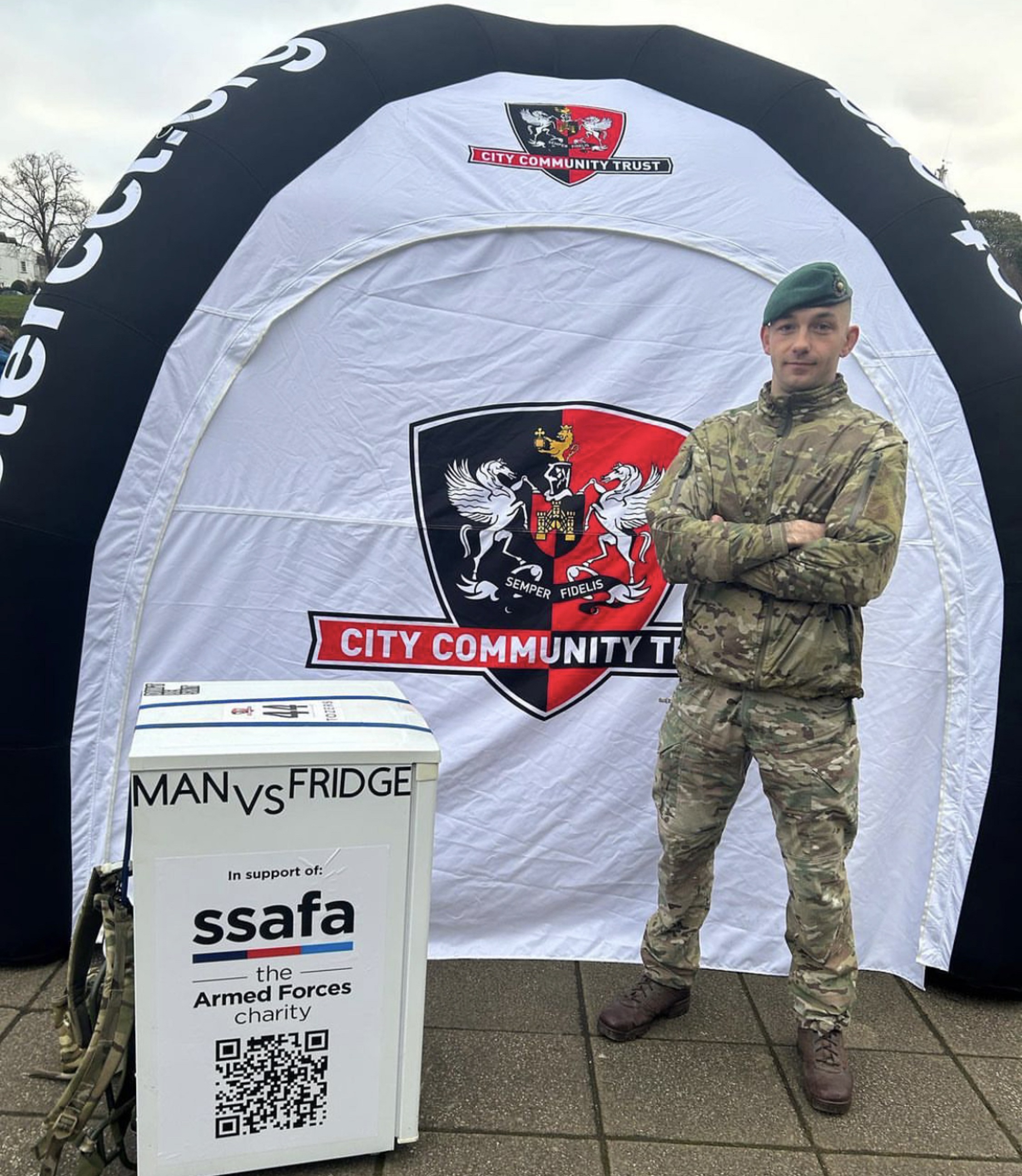 "So I'm used to carrying the fridge for miles at a time. It's the time pressure that's really going to make this a challenge.
"I'm aiming to come in a fair amount under (the record), hopefully under the five-and-a-half hour mark."
Mr Hammond is racing to raise money for SSAFA, the armed forces charity, which has supported his own family.
He has collected more than £2,700 for his London Marathon attempt, and has raised over £6,000 in total from fridge runs for a number of charities.
He will attempt to beat the current record for the fastest marathon carrying a household appliance (white goods) which stands at five hours 49 minutes and 37 seconds.
His fridge, nicknamed Fridget Jones, weighs 26.3kg and Mr Hammond recently posted a weigh-in video on his Instagram page @Man_Vs_Fridge to dispel rumours that Fridget is a fake.
"I am definitely nervous about the physical exhaustion element of the challenge," he said.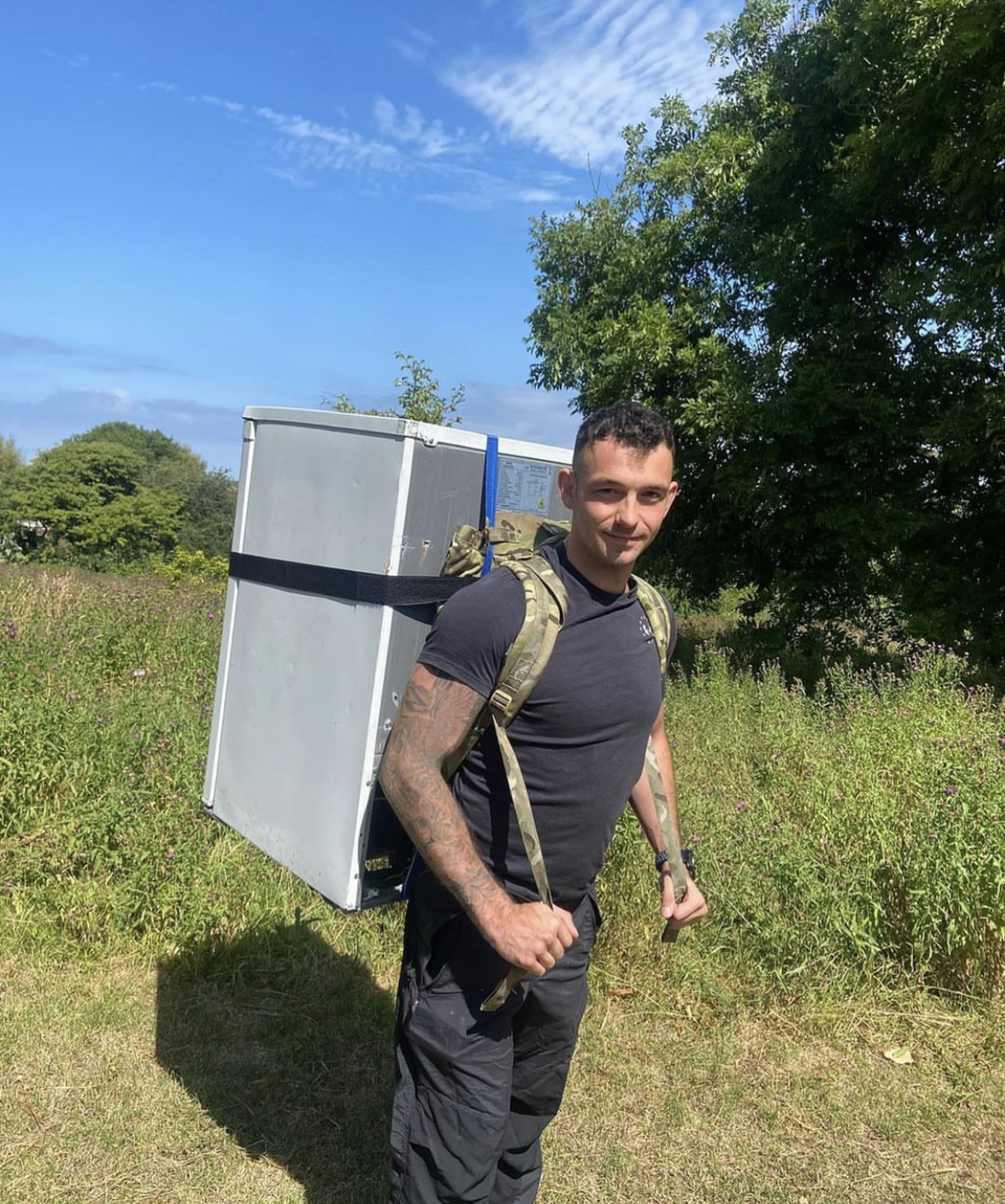 Mr Hammond's partner Samantha has been training with him to run the London Marathon in order to raise money for the British Heart Foundation.
"Samantha struggles to put Fridget back in the van after training, so she isn't planning to carry a fridge with her on the run," said Mr Hammond.
"But it is still an incredible feat, I am a Marine so really we are both facing an equal challenge next weekend."
Mr Hammond credits his training in the armed forces with helping him prepare for the run, saying: "I've spent nine-and-a-half years in the armed forces. Royal Marines are very physically driven and it's an extremely demanding job, but the support from friends is always there.
"As a Royal Marine you learn in basic training what the human body is truly capable of, and you realise that you can achieve more than you ever realised."