Ministers have reminded voters in England to check they have an accepted form of photographic identification if they plan to vote in person during next month's local elections.
A much-criticised electoral rule change brought in by the Conservative UK Government means that those turning up at polling stations on May 4 will need to show a valid photo ID before being given a voting slip.
The Department for Levelling Up, Housing and Communities insists that the vast majority of voters will already own an accepted form of identification, which includes driving licences, blue badges, NUS Totum discount cards, and Freedom travel passes for older people.
The free service has been set up specifically to allow people to vote in the English local elections, giving them a form of photo ID that will be recognised when arriving at polling stations.
Those applying need to supply a recent, digital photo of themselves along with their National Insurance number.
Applicants who do not have National Insurance details will need to provide alternative documents to prove their identity, such as a birth certificate, bank statement or utility bill.
Mr Gove said: "It's vital you check now if you have the photo identification needed to vote in English local elections taking place in May.
"While the vast majority of voters already own an accepted form of identification, anyone who needs to can apply for a free voter authority certificate before 5pm on Tuesday.
"For more information please check your polling card and find more details online."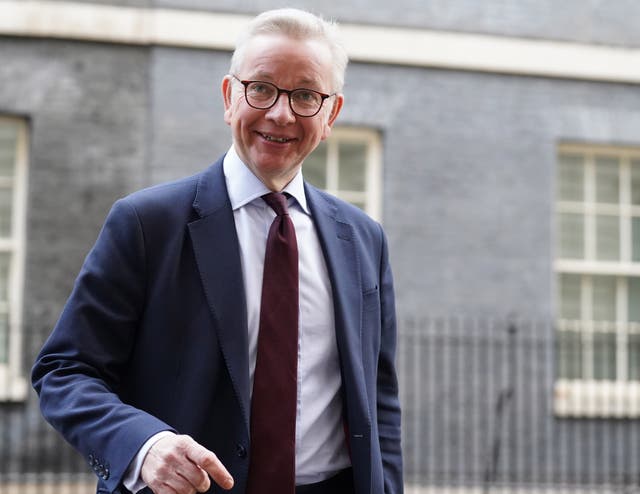 That figure falls far short of the Government's estimate that around 4% of the population, equating to 2.1 million people, are likely to not have a valid form of photo ID to comply with the law change.
The voter ID rules apply to England as of the May 4 local elections and will come into force for UK general elections from October.
Officials at the Department for Levelling Up, Housing and Communities said the move will bring the rest of the UK into line with Northern Ireland, where photo ID has been required to vote in elections since 2003.
Other forms of identity that will be accepted include biometric residence permits, defence identity cards, and national identity cards issued by the European Union, Norway, Iceland or Liechtenstein.
Older people's bus passes are classed as valid but Liberal Democrat leader Sir Ed Davey has questioned why younger persons' travelcards are not being accepted.
He has suggested that "selfish interests" of the Tories, a party which has traditionally attracted greater support from older members of the electorate than younger voters, was behind the decision.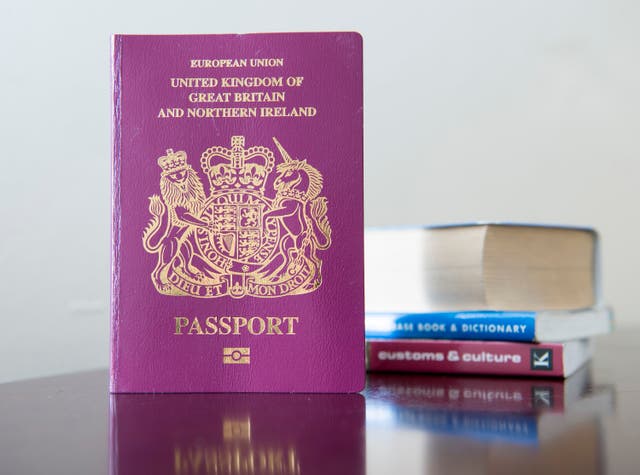 Ministers have argued that the move will ensure elections are better protected from the potential for voter fraud.
But Green Party peer Baroness Jones said the photo ID law change is a "disaster for democracy" and accused the Government of perpetrating "voter fraud", arguing that it will "prevent certain groups, particularly younger people, from voting".
She made the comments after joining Opposition MPs and campaigners to deliver a petition to Downing Street and a letter to Prime Minister Rishi Sunak on Wednesday, calling on the Government to "urgently scrap" the new compulsory rules for English elections.
More than 8,000 council seats in England are up for grabs on May 4 across 230 local authorities, ranging from small rural areas to some of the largest towns and cities.
Polls are also taking place to choose mayors in Bedford, Leicester, Mansfield and Middlesbrough.
There are no contests in London and Birmingham, along with other areas including Cornwall, North Yorkshire and Cumbria.