Scampi is at risk of disappearing from pub menus if ministers do not create a bespoke visa scheme for foreign fishermen, a Conservative former minister has warned.
Scarborough and Whitby MP Sir Robert Goodwill claimed a company in his constituency that relies on labourers from the Philippines to harvest the pub grub staple could go out of business without special visa exemptions.
Changes to the visa system made in March mean overseas fishermen coming to work in the UK will need a skilled migration visa, with the Home Office refusing exemptions for the sector.
Sir Robert told the Commons: "I am not crying wolf when I say this is really putting at risk the scampi industry."
The chair of the Environment, Food and Rural Affairs Committee raised the case of Whitby Seafoods, which operates in his constituency and in Kilkeel in Northern Ireland, relying on Filipino fishermen to bring in the langoustines needed to make scampi.
Home Office minister Sarah Dines replied: "The language provisions are there for important reasons for the safety of those workers. It is the case there has to be a proper system of proper English level of attainment. As with every other industry in this country, there should be no exceptions."
Raising an urgent question on the issue, Lib Dem former minister Alistair Carmichael told the Commons: "These fishermen have done everything that every minister in every government would have asked of them. They have worked hard, they have saved, they have invested, and now they are being left facing ruin.
"This is a betrayal of the scale that we saw when (former prime minister) Ted Heath said that our fishermen were expendable."
The Orkney and Shetland MP said the fishing industry has drafted its own proposals for a special visa scheme similar to the one available to seasonal agricultural workers and those in the offshore renewables industry.
He asked: "Why is the fishing industry not allowed the same opportunities as those that are given to people working in agriculture and offshore renewables?
"Why was a grace period not allowed for fishermen to make alternative arrangements?"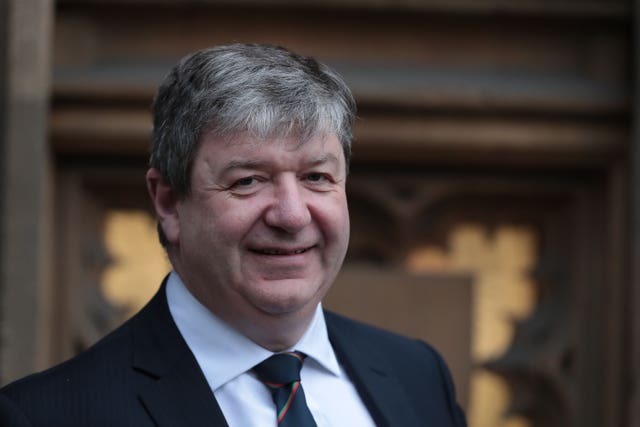 She added: "The wind farm system is closed, so it is not right to draw the comparison there either."
The minister confirmed there would be further financial support for the industry, telling MPs: "There is going to be a detailed generous package which will be announced imminently to allow the fishing industry, who have taken time to get away from this historic practice, to be able to come in line."
Labour claimed the Government has "no long-term plan to balance sector-specific labour shortages with immigration rules".
Shadow Home Office minister Sarah Jones said: "A concession is in place for offshore wind and not for fishing, thousands of visas are released for HGV drivers but not for the meat industry.
"If these differences were justified by evidence, one might have sympathy, but sectors like the fishing industry would be forgiven for thinking the Government is just making it up as it goes along."