Ulster Unionist Party leader Doug Beattie said he believes powersharing will be back up and running in Northern Ireland by the autumn.
The DUP is using a veto contained within the powersharing structures to prevent the operation of devolution in protest at post-Brexit trading arrangements the party contends has weakened Northern Ireland's place within the UK.
Prime Minister Rishi Sunak made a direct appeal to unionists blocking the institutions in a speech at Queen's University Belfast on Wednesday.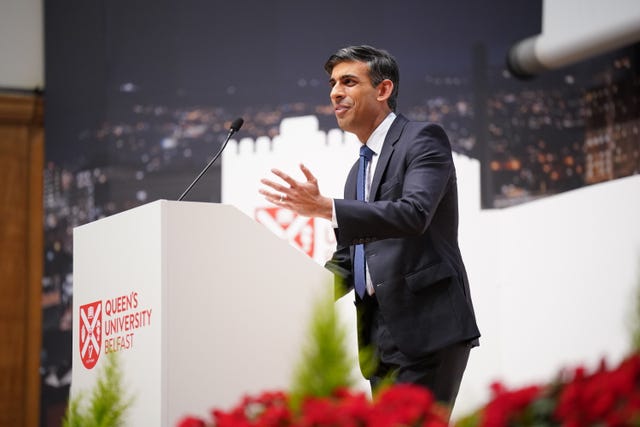 But the DUP remains unconvinced by the new settlement and is urging the Government to provide more assurances.
On Thursday, Downing Street said that conversations will continue about restoring powersharing.
No10 ruled out "fundamentally" altering the Windsor Framework, but said in terms of how the agreement and the Stormont brake is implemented it did want "input" from the DUP and other parties.
Mr Beattie is optimistic about the DUP returning to powersharing.
Speaking on The Nolan Show on BBC Radio Ulster, Mr Beattie, who says he has "a really good relationship" with DUP leader Sir Jeffrey Donaldson, said: "I'm in no doubt the Executive will get up and running.
"It's not a case of 'if', it's a case of 'when'."
He said he talks "often" to Sir Jeffrey, but that his comments did not amount to him providing "an inside track" on DUP thinking.
"It's my analysis of where we are, because there's nothing else we can do. We have to get Stormont up and running again.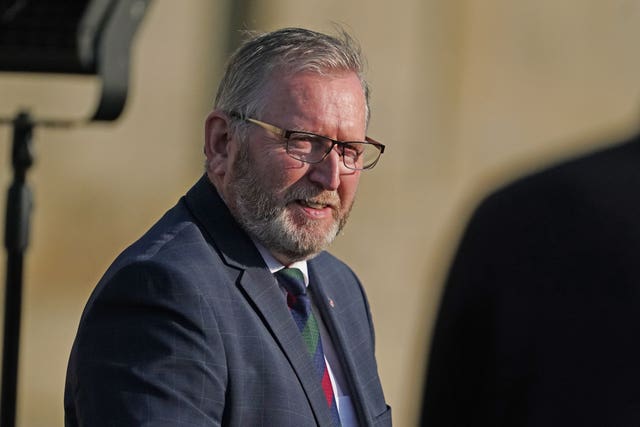 "It's a case of: when is that going to happen? Now we're in the middle of an election, so nothing's going to happen now or afterwards in the marching season.
"But I would imagine in the autumn that we will definitely have an executive running again."
Asked whether he was saying he believes the DUP will be back in Stormont by autumn 2023, Mr Beattie said: "That's my analysis looking at things as they stand.
"So I'm giving you an analysis. Now people will disagree with that. The DUP may even disagree with that and I have no issue with that.
"I've just given you what my belief is from the analysis that I have made."
During his speech at the conference marking the 25th anniversary of the Good Friday Agreement, Mr Sunak said restoring powersharing in Northern Ireland is the "right thing" to do for the future of the Union.
Addressing unionist political representatives, Mr Sunak said: "I urge you to work with us to get Stormont up and running again.
"That's the right thing to do in its own terms. I'm convinced it's also the right thing to do for our union."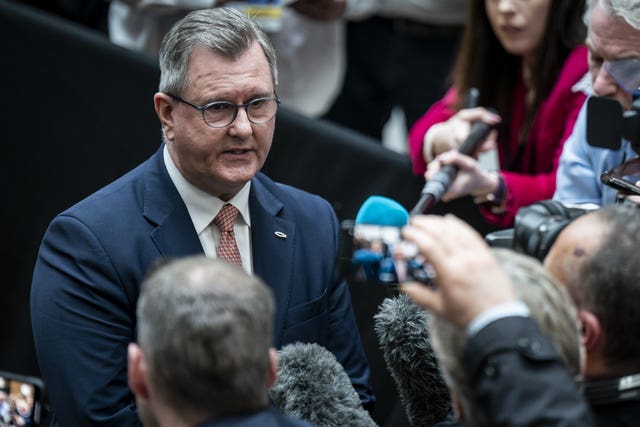 "We seek to re-establish the Northern Ireland Assembly by finishing the job of fully restoring Northern Ireland's place in the United Kingdom," he said in a statement.
"We stand ready to work with the Prime Minister and his Government to ensure that stable devolution is delivered through sustainable and balanced outcomes that have solid foundations based on the support of unionists as well as nationalists.
"We must get the foundations right. Short-term fixes will lead to short-term devolution and will do a disservice to those trying to make the institutions work.
"We are in the business of finishing the job and ensuring that NI's position within the Union is not continually undermined.
"Northern Ireland will only ever move forward if we all move forward together."