Dominic Raab's position as Deputy Prime Minister remains precarious as Rishi Sunak continues to consider a report into allegations he bullied officials.
The report was handed to the Prime Minister on Thursday morning and despite promises of a swift response several hours passed with no word from Downing Street on Mr Raab's fate.
Mr Sunak's previous expression of having "full confidence" in Mr Raab "still stands", the Prime Minister's official spokesman said during a regular briefing for reporters.
Mr Raab was investigated over eight formal complaints about his behaviour as foreign secretary, Brexit secretary and during his first stint as justice secretary.
Downing Street would not indicate when the report will be published but insisted a resolution will be sought "as swiftly as possible".
"The Prime Minister has received the report from Adam Tolley, the independent investigator. He received the findings this morning – he is considering those findings," the spokesman said.
At a later briefing, another No 10 spokesman declined to give further details of the deliberations – and would not guarantee a decision would be reached on Thursday.
"The Prime Minister continues to consider the findings of the report."
While there was no formal role for Mr Sunak's ethics tsar Sir Laurie Magnus in the investigation, the Prime Minister could consult him before delivering his verdict on Mr Raab – although such conversations are usually kept private.
Sir Laurie had not been appointed as the independent adviser on ministers' interests when the investigation into Mr Raab was launched.
Mr Sunak is the ultimate arbiter on issues around ministerial conduct and the final decision on his close ally Mr Raab will rest with him.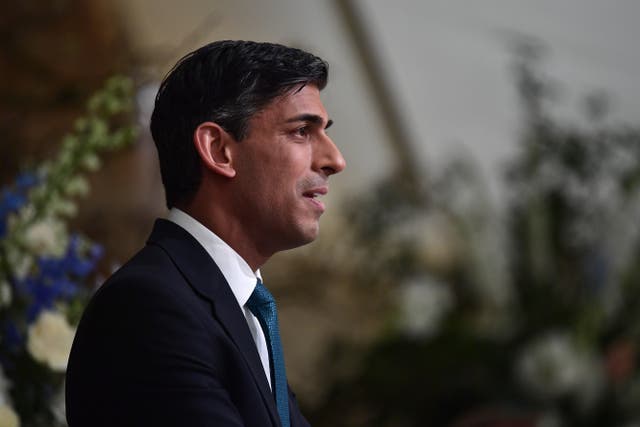 The Guardian said senior Ministry of Justice officials could quit if Mr Raab, who is also Justice Secretary, is cleared of the allegations.
A decision not to sanction him would be "demoralising" for staff in the department, a source told the paper.
Mr Raab has insisted he believes "heart and soul" that he is not a bully and defended his "forthright" approach to his work.
The minister funded his own legal team to defend against the allegations, it emerged on Wednesday.
The declaration in the heavily delayed register of ministerial interests came despite taxpayers footing an estimated £222,000 bill for former prime minister Boris Johnson's legal fees in the partygate inquiry into whether he lied to MPs.
In the register, Mr Raab's entry notes read: "The minister has engaged lawyers at his own expense in relation to the investigation being conducted by Adam Tolley KC."
Mr Tolley was appointed in November to lead the investigation into Mr Raab's conduct but it is not known when Mr Raab first engaged legal representation.
Mr Raab remained at work on Thursday, responding to Crown Prosecution Service statistics on rape cases.
He issued a tweet and statement on the issue in his role as Justice Secretary.