It will take a decade to get the NHS back to where it was under the last Labour government, the shadow health secretary has said.
Wes Streeting said the Conservatives had done so much damage to the health service that it will take time for Labour to ensure patients get the care they want and deserve.
He told reporters at a King's Fund event in central London: "This far out from a general election, we want to make sure that we've got a plan that is both ambitious but also achievable. We're not going to make promises we can't keep.
"But I want to see serious progress by the end of the first term of a Labour government because I want people to elect a second term of a Labour government and I do think that the public is smart enough to know that we're not going to be able to fix everything overnight.
"But we want to show real progress within the first term of a Labour government and we're looking at what we could do as quickly as possible to deliver immediate results for patients."
On what Labour's priorities are, he said the patient experience of accessing primary care is crucial, alongside improving cancer care because "speed really matters".
Earlier, in a speech at the King's Fund, Mr Streeting reiterated Labour's pledges on the NHS, saying the party would train 7,500 more doctors and 10,000 more nurses every year, including recruiting more medics from within the UK.
He said he would boost the range of health professionals working alongside GPs to ease pressure on primary care, including more use of pharmacists to give things such as vaccinations, wider use of nurses within practices and, for example, allowing opticians to refer people directly to eye specialists.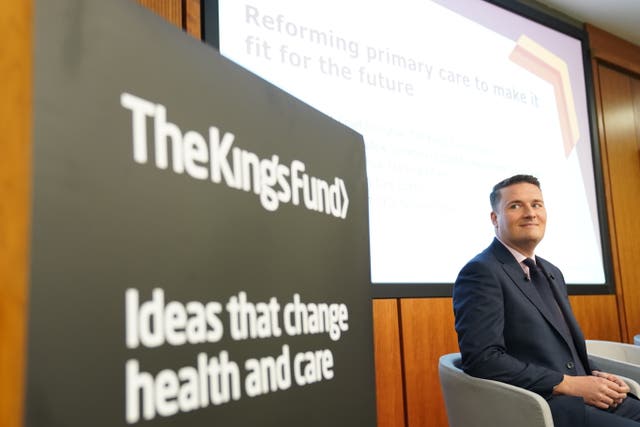 He said he did not think that was quite right, but that was how it felt to patients.
Mr Streeting pledged to end the 8am scramble for GP appointments, repeating the pledge that patients would be given more choice and ability to book appointments online.
In a Q&A session, he said: "I think that despite all the challenges we see in the NHS today, it is still salvageable and, more than that, there is enormous opportunity in this country with the strengths we have in life sciences, technology, and with the brilliant people that we have working in the NHS today, and the … people who would like to work in the NHS in the future, to deliver the quality and speed of access that patients want."
In his speech, Mr Streeting stressed that Labour backs GPs.
He added: "I know that GPs often feel that when Labour highlights waiting times for a GP appointment or face-to-face care, that we're having a go at them.
"Actually, we're having a go at the Government for leaving general practice over-stretched and under-doctored.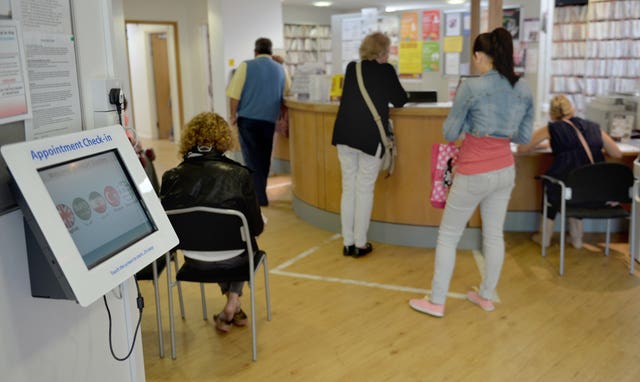 "Our plan to cut GP waiting times goes to the heart of the crisis in the NHS – it is a workforce crisis.
"We have lost 2,000 GPs since 2015. GPs are busting a gut, but they are overburdened, forced to look after an extra 350 patients each.
"It is not sustainable."
He said Labour would "launch the biggest expansion of medical training in history, so patients can be seen on time again".
Professor Kamila Hawthorne, chairwoman of the Royal College of GPs, said: "GPs and our teams are working tirelessly to deliver safe, timely and appropriate care, and to give patients the choice of appointment they want.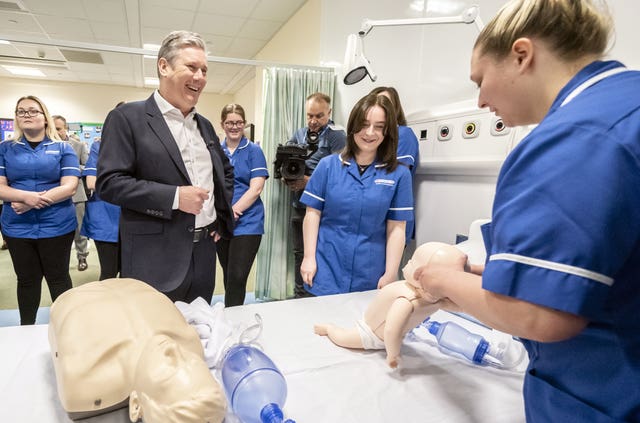 She said GPs "share our patients' frustration when they struggle to access our care, however, this is not down to GPs and their hard-working teams, but due to decades of under-funding and poor resource planning".
She added: "We are delivering more appointments overall compared to before the pandemic, but with 852 fewer full-time fully qualified GPs compared to 2019.
"It is not too late to turn this dire situation around to revitalise general practice as a clinician's career of choice, and restore continuity of care for patients.
"The forthcoming primary care recovery plan and long-awaited NHS workforce plan will be key opportunities to do this."